Good Morning, All...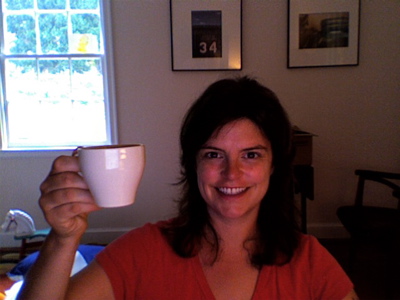 It's me, phlawless, and I'm here in Durham NC. I haven't been much of a poster on the boards, so this blog is an exercise not only in recording my attempt to eat within 100 miles of my home (more about this in a minute), but also so I can get more comfortable with writing about and documenting my life as it pertains to food.
Now, when I say that, understand that the majority of my waking hours are spent thinking, planning, purchasing, organizing, handling, preparing, and yes, finally eating, food. I have been in the 'business' for a dozen years or more and have recently taken a bit of a sabbatical from restaurant life as I have a 15 month old daughter now, and am only doing a bit of work out of my home. I thought motherhood might distract me from my food obsession, but I find myself with a bit more time and energy to read, experiment and cook than I did before M came along. Plus, the added challenge of feeding a toddler is one that is surprisingly enjoyable.
As for the subject of this blog, a couple of years ago some kids from San Francisco got some press for
this
, and I thought I might give it a shot. If you go to the link read the details, the national challenge is supposed to happen in May. Well, I had a lot going on then, and also July here in the southeast is brimming with fantastic produce. So you all will witness the first week of feeding myself, my partner, and my daughter for the entire month eating local as possible.
I still am a bit green when it comes to posting photos, so I'll get those up in a bit from this morning.