Before I get to the wedding pictures, here are pictures from breakfast at the office this morning....
The espresso machine in the office breakroom. I have a cappucino every morning.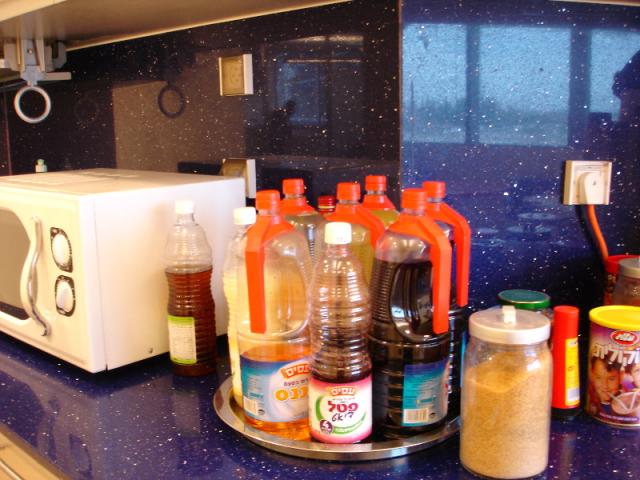 Or you can have a juice drink. You can choose either lemon, raspberry, apple, grape, orange or grapefruit. Or a variety of teas, including Chai Masala or chocolate drink (hot or cold). And of course Turkish coffee with cardamon.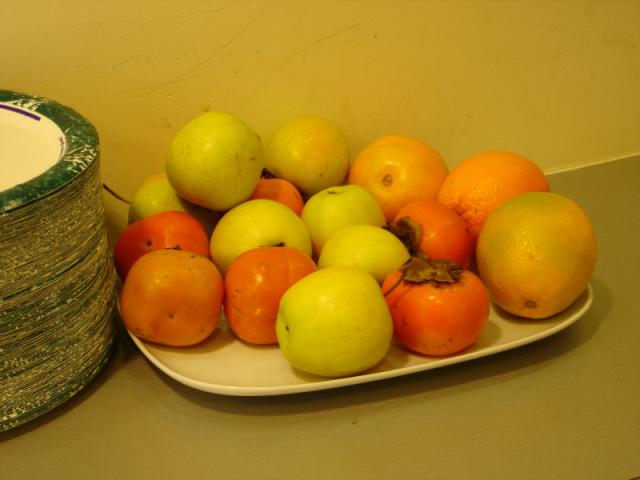 And there is always a tray of fruit in the morning and afternoon.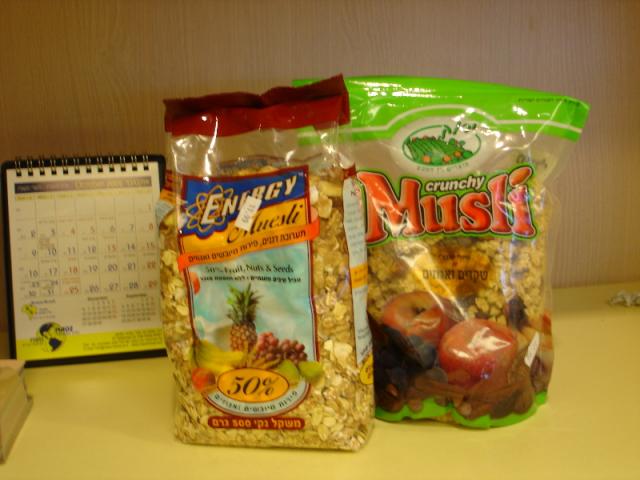 I have muesli for breakfast or just a piece of fruit.
And Gloria Jean Coffee Bean Angel looks down on me to make sure I have enough caffeine to get me through the day! The truth is I only drink one cup of coffee a day.
I didn't have lunch in the cafeteria today. I forgot I had to run a quick errand at lunch. I will show you the lunchroom on Wednesday.
Tomorrow David and I are going to my secretary's mother's Moroccan restaurant for lunch and hopefully partake of a very special Moroccan Hannukah treat!
Edited by Swisskaese, 27 December 2005 - 12:20 AM.