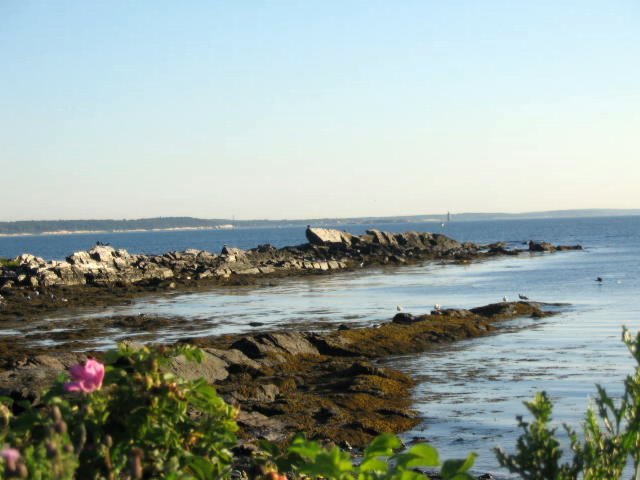 This morning we went down to the beach to see what's going on. That's Whaleback Rock out on the point there. You can see the rockweed is everywhere. There are some mussels under that stuff that would do well in my chowder.
There are some beach plums that the local ladies haven't picked for their jam yet. The scent of this plant is everywhere during a New England Summer.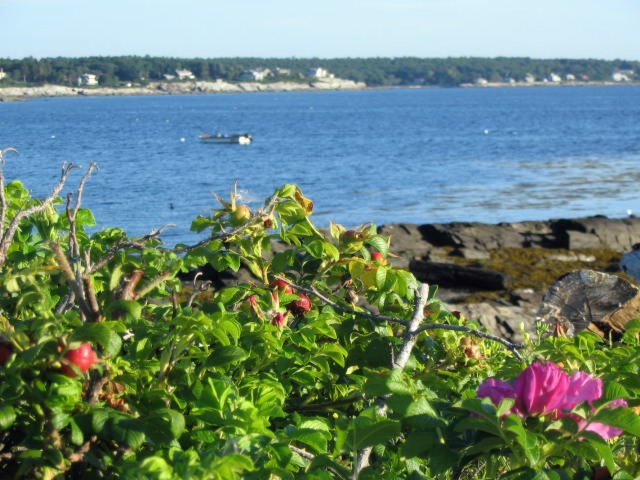 I see that Dr. Readie's grandson has taken his boat out to lobster as there are usually three boats moored in a channel just off the beach.
Coffee and more papaya and we are outta here for the day.