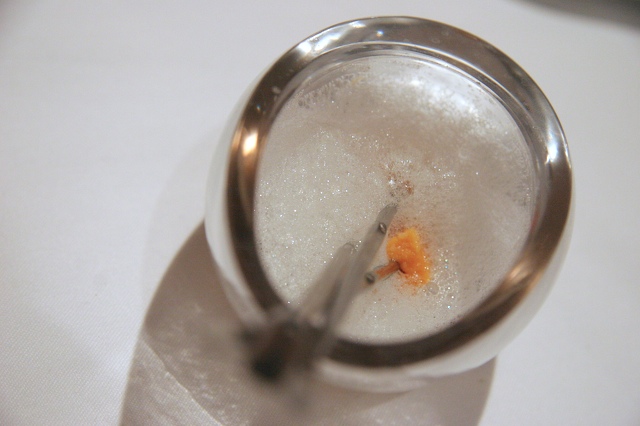 Confit sweet potato with crystallized ginger, bacon, and maple syrup froth.

Like his former co-worker at The French laundry, Grant Achatz, Chef Binkley took a twist towards the sweet within the savory portion of the meal with this course. Nice job.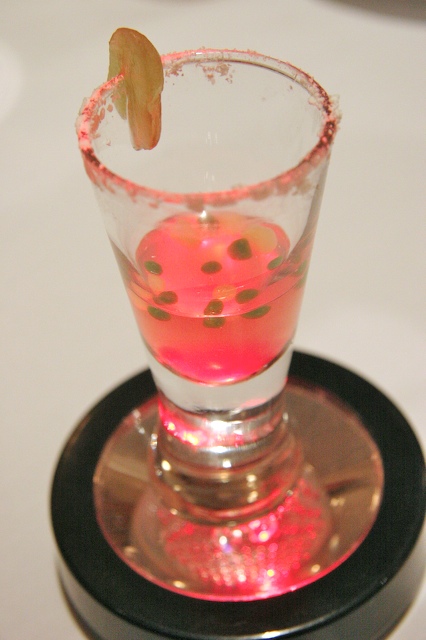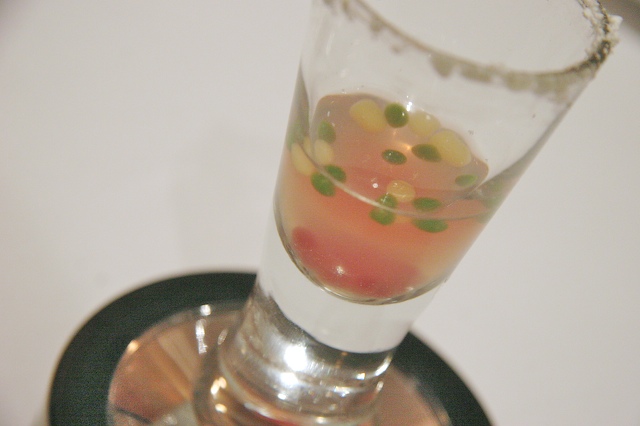 Grape consomme lava lamp - grape consomme with passion fruit, watercress, and burgundy caviar, prosciutto powder on the rim, and ruby grape.
Clever and delicious, the whimsy in this course rested with the blinking lava lamp light.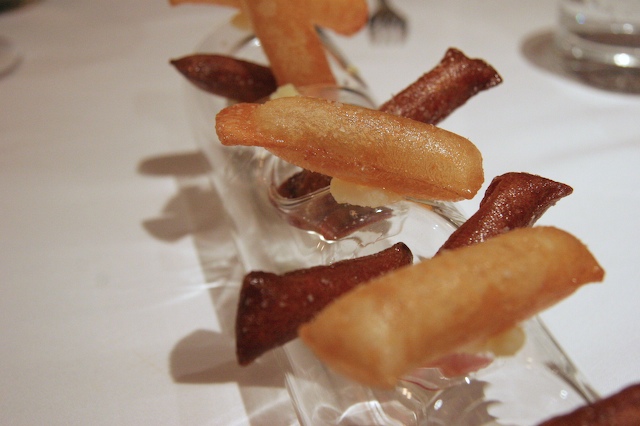 Pommes souffles with sauce vert, tonka bean bbq sauce, spicy catsup, and honey mustard.
Absolutely greaseless and perfectly crisp, these pommes were simply superb.