I wish I had known of this thread before I got these pictures taken. I was doing some promotions so I hired a photographer (well, she's my friend, but I still hired her). I would've taken some pictures of the whole fish. It was fun to prep.
I live in Chile, which is all coast, so we get all kinds of different fish and seafood. This one is Merluza Austral, which is some kind of Hake.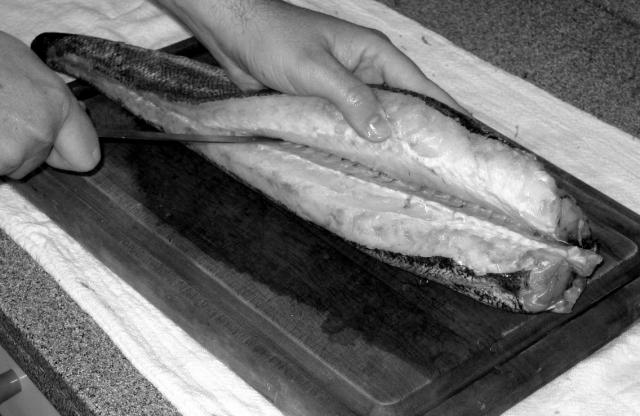 This is me prepping the fish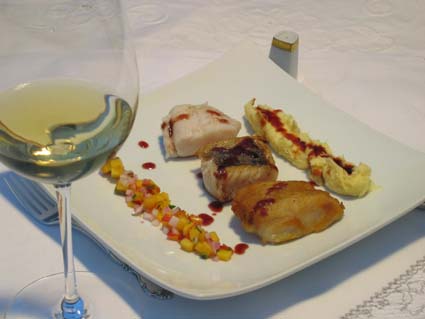 My very own "Hake Three Ways, With Yuca Pureé and Peach Salsa"