Today we made our second trip from North Jersey to the Lake Wallenpaupak area (Hamlin PA) in One week for some RIBS. These are very good ribs

Open pits run by hot grubby teenagers that you line up right along side, so by the time you order you want one of everything...they have beef and pork ribs, pork chops, and chicken. After they slather your order with their herbed bbq sauce you move down the line to the corn, beans, french fries, pickles area...then they toss you a plate with a dinner roll butter packet and napkin...grab a soda and pay. Out back there are nice picnic tables with umbrellas and seating inside with A/C also. Along the fence are a few Hose and paper towel stations to clean up after the meal.
At the front of the building is a buther shop with some nice cuts of meat, sausages and... in the freezer ready to go More Ribs and their sauces.
KUNDLAS WESTERN BEEF
Located in Hamlin PA
rt 590 at rt 191 which is at exit 17 of RT 84...as in I 81N to I 84E to exit 17
rt 191N to rt 590 turn left ...less than a mile on the left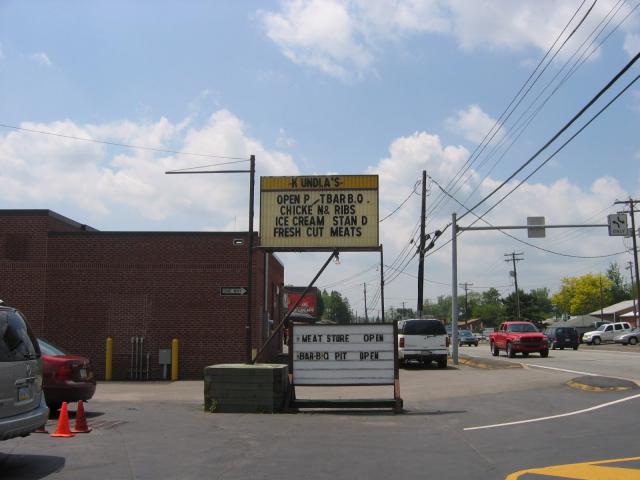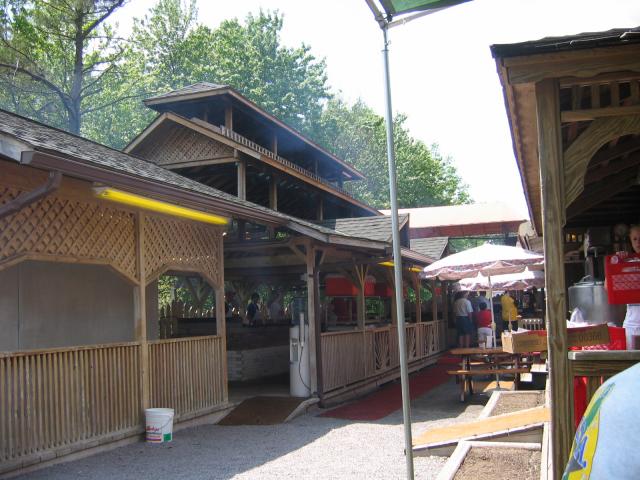 Where there is Smoke there is Fire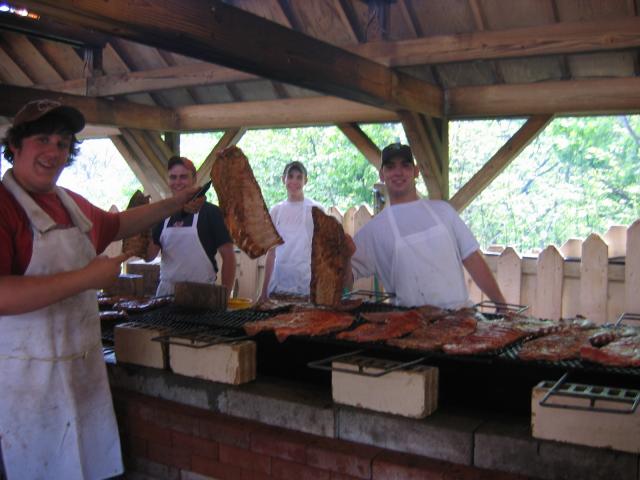 I told them they were gonna be on TV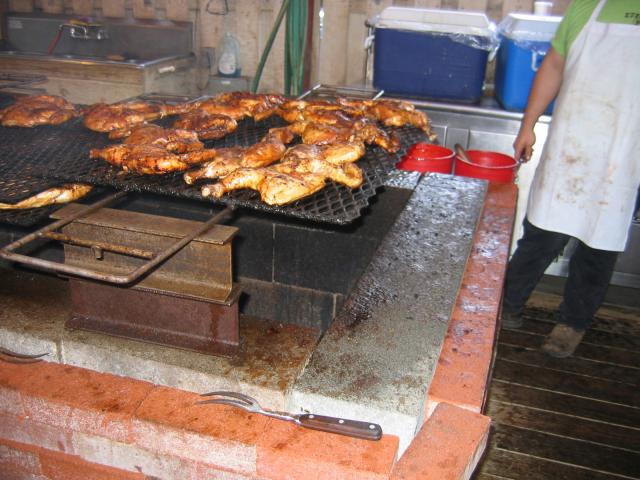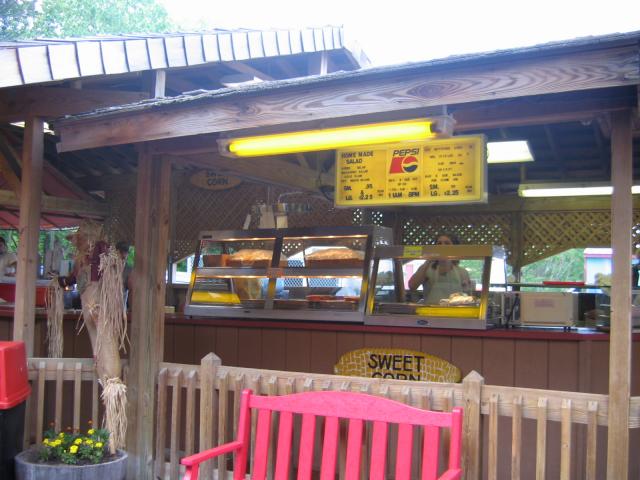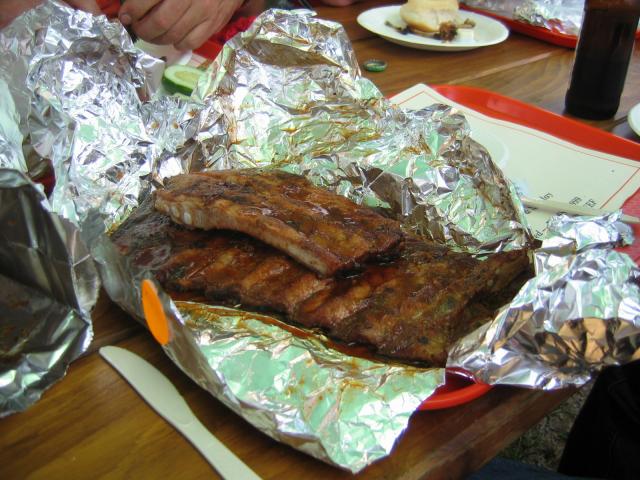 Part of todays lunch
tracey
Edited by rooftop1000, 05 June 2005 - 03:16 PM.