Here are a couple shots of the dessert I made for the eGullet Baking and Pastry Challenge.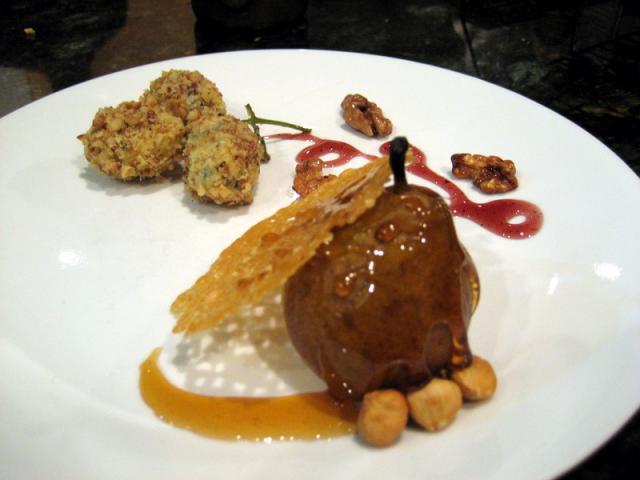 I'm reasonably happy with the way the plate turned out, but the process did raise one constant issue I have, which is getting sauces to be the "right" consistency for plating. In this case, I ended up over-reducing both of the sauces, so they were too sticky. I was fighting with the port wine reduction not coming out of the bottle, so I cut a larger tip and then it came out too thick and spread instead of being the nice crisp lines I wanted. The caramel sauce was way too thick and gloppy. Other times I've tried to sauce plates, the sauce has been too thin. I just can't get it right! Any advice?
And while I'm here, any advice on plating a dish that has a single sleeve boned stuffed quail, some mushroom risotto and some haricots verts? I could use a ring mold for the risotto, then lean the quail up against it, I suppose. I'll have some pan drippings to drizzle, and could saute up some pretty looking mushrooms for an interesting shape...