In our family, kebabs are favorite meals. The version below is chicken breast with garlic, cilantro, olive oil, curry, salt and pepper. We usually put mushrooms on the veggie skewers, but not this time.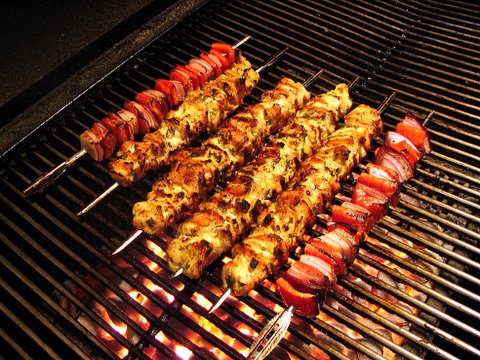 I know there's a world of kebabs out there with lots of styles and marinades. We're kind of stuck however, cycling through just a few recipes (the kids always want teriyaki chicken). I thought perhaps the other kebab lovers on the board might broaden my horizons. What are your favorites?
BTW - I've tried numerous types of kebab skewers (including the double pronged Weber version) and the ones below by Kristline are the best. They're very sharp and have a deep U shaped groove that holds onto the food. You can buy them here:
link
. Highly recommended.