I am afraid it looks like there is a drop in quality at Bridge 101 - both on the ingredients and execution front, resulting in an unappealing quality to price quotient. When most entrees are in the $28-$34 range, which is towards the high end for Pville and the competition surrounding you is offering much more innovative and better executed food at a more reasonable price point, it is time to wake up.
The $12 mussels appetizer had exactly 6 molluscs served on a bed of what seemed like crispy tortilla strips.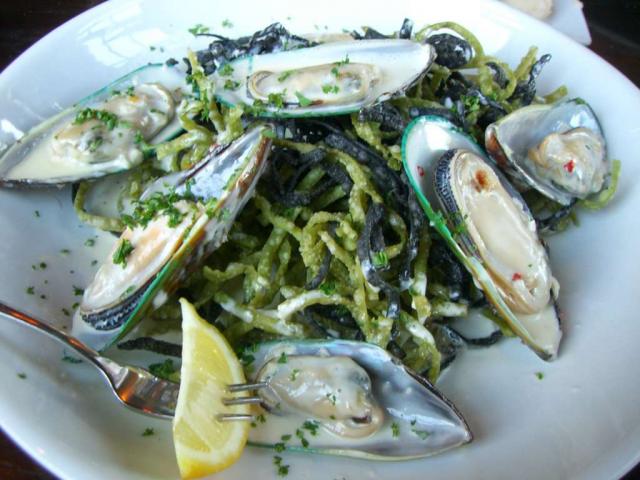 The "exotic" mushroom salad had cold mushrooms found in most supermarkets and was drowning in dressing.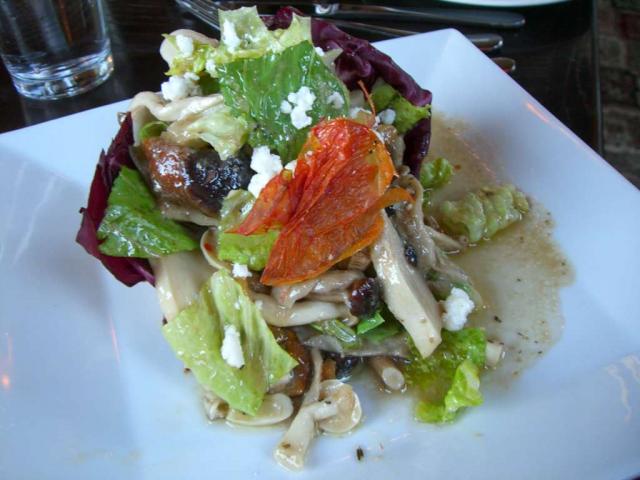 The $28 diver scallops had nice sized scallops, but seemed like they were seared (and some edges burned) ahead of time and were sitting out as they were not warm and almost soggy (could have happened it the scallops were placed under a tap).
The medium Angus burger was obliterated until it was gray through and through. The fresh fries offered a glimmer of hope once the excess salt was wiped off.
In retrospect we should have demanded more and sent some of the dishes back, but we were hungry so we chowed on.
Dessert was some coffee and a tummy ache.
Edited by percyn, 05 April 2009 - 02:24 PM.