Good morning! I think it's my turn and it's a scary thought to follow Kristen and Rachel. I know I can't compete with either of them for their generosity in sharing their experiences but I will do my best to make this as interesting as I can.
I have called my blog "Thirteen Steps to Dinner" and will reveal the meaning behind this as we go along. For now, here's The Dane's lunch for today.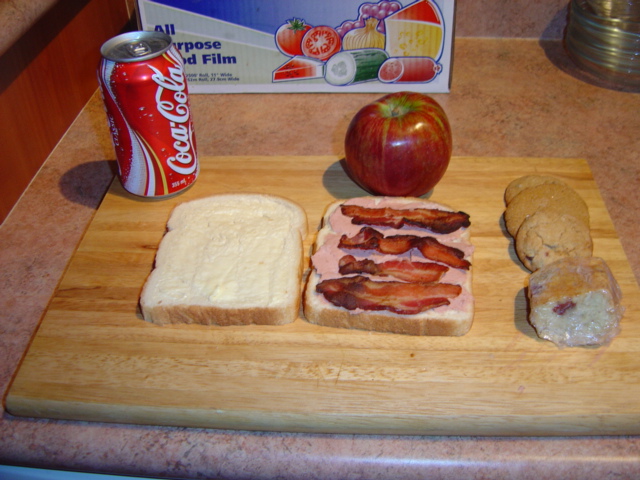 He HATES taking lunch and would prefer to spend his 10 hours in the machine shop foodless! I worry that anyone operating dangerous machinery on empty is ripe for an accident and so he allows me to pack him half a sandwich. The other half will be my breakfast.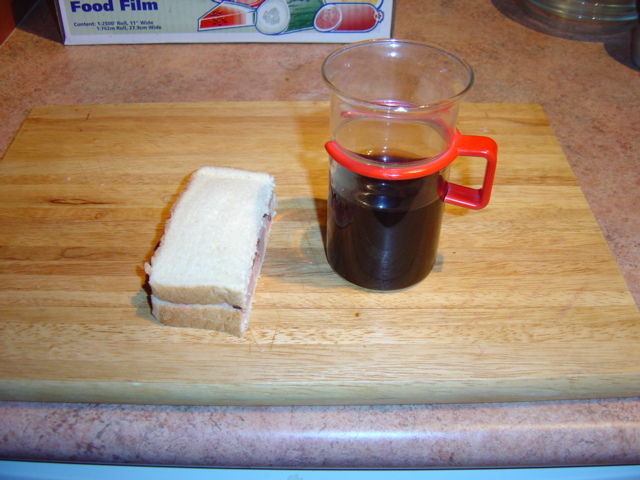 This is store-bought white bread (busy week!) with liver paste and bacon. His "goodies" are 2 home made chocolate chip cookies, one home made gingersnap and in the plastic wrap his all-time favourite, a marzipan and dried cherry square. He does not object to the goodies - just the sandwich!

Edited by Anna N, 19 October 2004 - 03:50 AM.