Ok, here's what it looks like: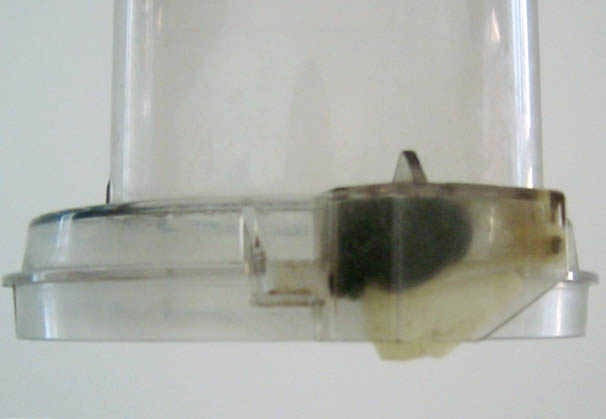 The black, cancerous looking blob is just a wad of open cell foam. It just pushes the white plastic doodad down. This is what depresses the lever that pushes the button that lets the machine run.
Normally the white plastic doodad doodad would get pushed down by the plunger assembly. The foam lets you use the machine without the plunger blocking the food chute.
I was planning to use closed cell foam (easier to keep clean) but this was all I had.