We really like Oppenheimer Prime Meats on Broadway just about 96th.
They are an old fashioned, full service butcher. Nothing is pre-cut. If you want a porterhouse, they bring out a whole shortloin of prime porterhouse, discuss how you are going to cook it, and cut the steaks to order.
The last time I was there, they turned this: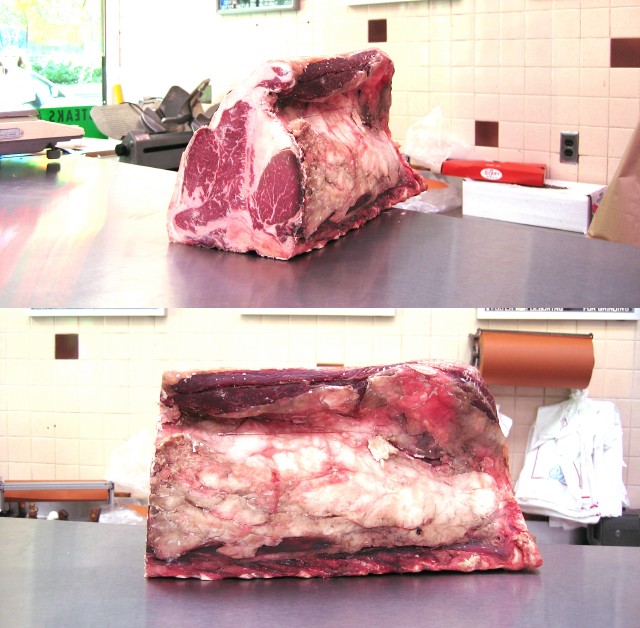 Into this:
They are my go-to guys for custom cut high quality meat. Their pork chops are something special too.