I finally found a good solution to thick, separated praline paste. Have you ever opened the tub only to find oil on the top and thick solid goodness on the bottom? I have and couldn't find a good way to get them mixed back together. Tried food processor, mixer, and elbow grease. Today, I am proud to announce the new and improved praline mixer:-)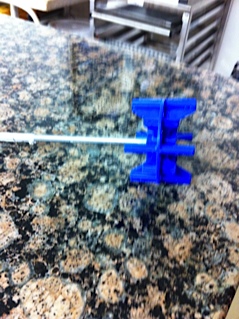 It may look like a typical paint stirrer, but it is in fact a praline stirrer.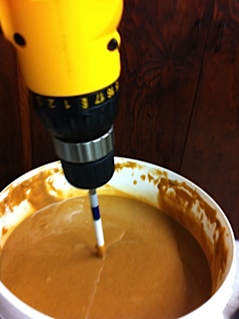 You start out slow and remember to keep the mixer on the bottom, and never in the air.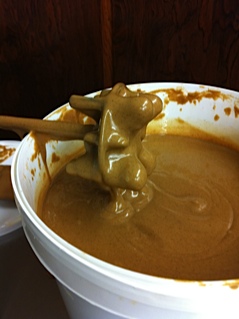 It was not running in this photo.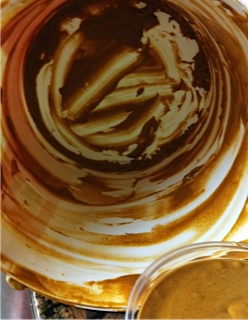 No paste wasted. I usually end up with some on the bottom that just refuses to come out.
After getting it all nice and smooth, I scoop into deli containers in the amounts I usually use at one time and freeze. This keeps it fresher and it doesn't settle.
One of the real benefits is that when you are finished, there is a beater to lick:-)
I picked it up at Lowe's for about $4.