Hi everyone,
I'm finally ready to share a project I've been secretly brewing for the last few months: a book covering the science of cocktails.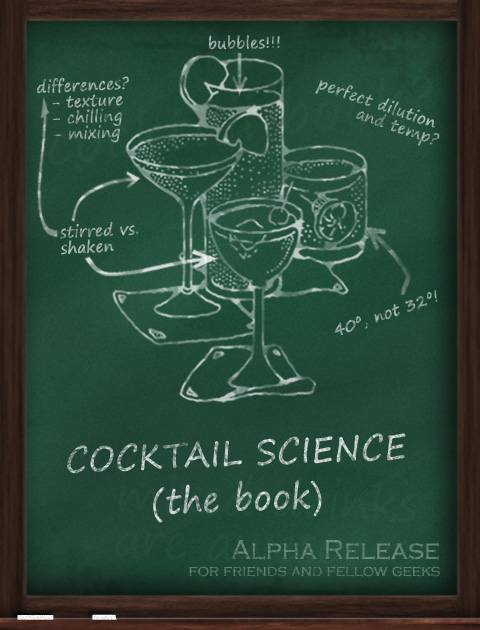 I've found some of the most cutting-edge work on cocktails right here on these forums and I'm hoping revive a few dormant threads. I'm really excited to see what awesome ideas you guys have cooking up. And I'll keep updating my progress right here as this project moves forward.
I would really appreciate it if you check out
cocktailscience.posterous.com
and let me know what additions you'd make or experiments you'd love to see tried.
Thanks in advance for your collective wisdom :-)