The main reason I did this was really to see if I can make my own butter with a higher percentage of butter fat. I also saw it in modernist cuisine and wanted to give it a go.
So here it is right after the centrifuge! It looked pretty cool actually.
Turns out, the butter I made was even lower in butter fat than the store bought variety, 75% fat to be exact. However, the flavour of the butter is just much much cleaner! Again, it's really just a way to more possibilities in making your own butter. Cultured butter perhaps. Also, I can't ignore the other 2 layers that were formed with the centrifuge. The lowest one has subtle milk flavours, but a VERY luxurious texture. The middle layer has a texture similar to skim milk, but you get an a strong milky sweetness you would get from full milk.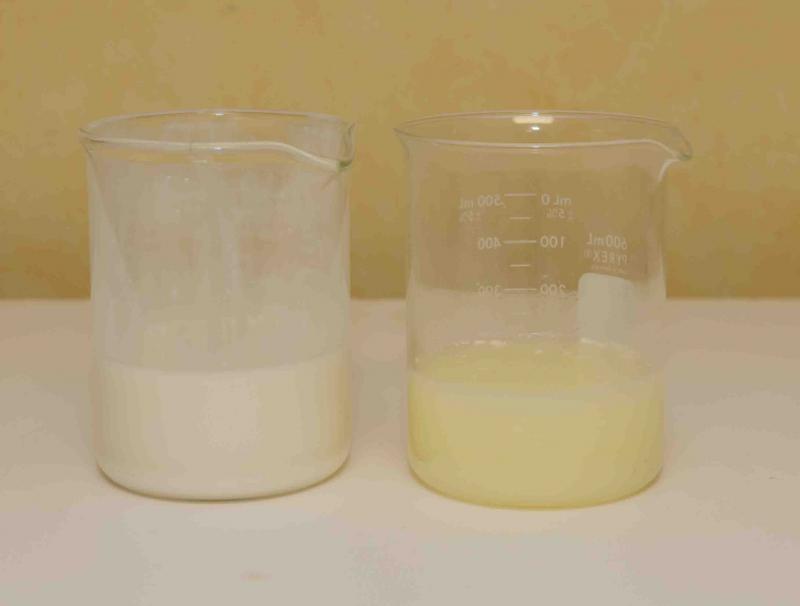 Visit the blog if you want to read a bit more detail.
Next up, I'm using a rotary evaporator to distill some bourbon. Gonna see if I can make my own grain alcohol. I can also probably use what's left in the evaporation chamber to make some nice bourbon custards.