Tonight for dinner I made Bucatini all'Amatriciana using some of my homemade guanciale.
1/3 lb Guanciale chopped into batons

1 small to medium red onion chopped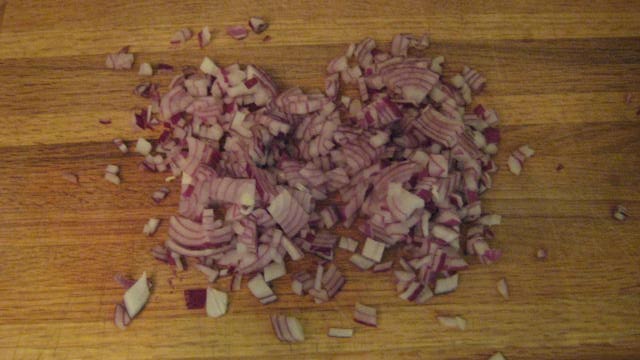 De Cecco is the brand of pasta that I typically buy. I've had some of the higher end pastas, but I don't detect enough of a taste difference to make it worthwhile to spend 2-3 times as much.
Saute guanciale. You can either start them off in a dry pan or with a bit of fat. Olive oil and lard are good choices. That looks about right or maybe just a smidgen too long for the meat bits at the ends of the guanciale sticks.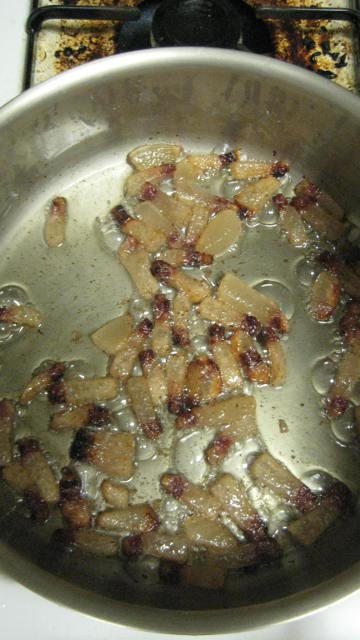 Remove guanciale and add onions. Sautee until soft but not browned.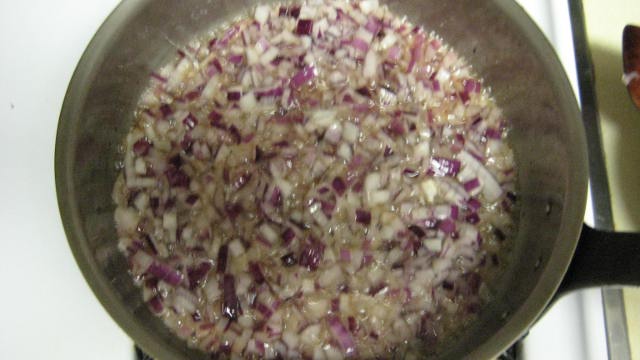 I was busy grating cheese while the onions were cooking. Pecorino Romano is the cheese traditionally used in this dish. I used a specific brand of Pecorino Romano called Locatelli that I picked up at Downtown Cheese in the Reading Terminal Market. It's a bit sharper than most Pecorino Romano.
Once onions are to a satisfactory state, add half of a 28 oz can of San Marzano tomatoes. I can never find 14 oz cans so I just use half of a 28 oz can. Simmer for about 15 minutes until tomatoes and broken down and it is, well, saucy.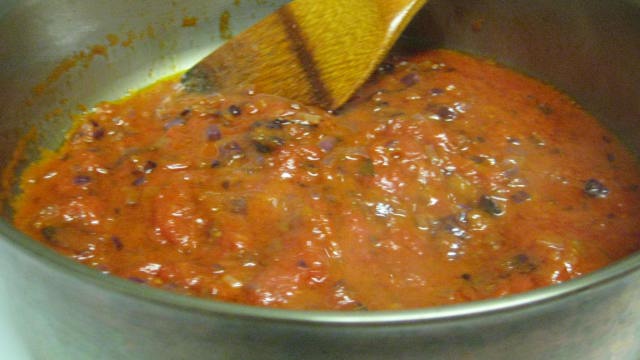 Now season the sauce with salt. Once the salt levels are good, add lots and lots of coarse ground black pepper and some red pepper flakes. I went kind of light on both tonight. But as always with spicy foods, add what you can tolerate.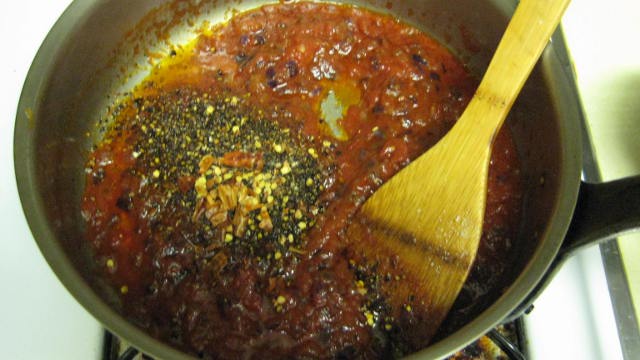 Once the pasta is finished cooking, drain then add back to the pot with the sauce, guanciale and some of the pasta cooking water.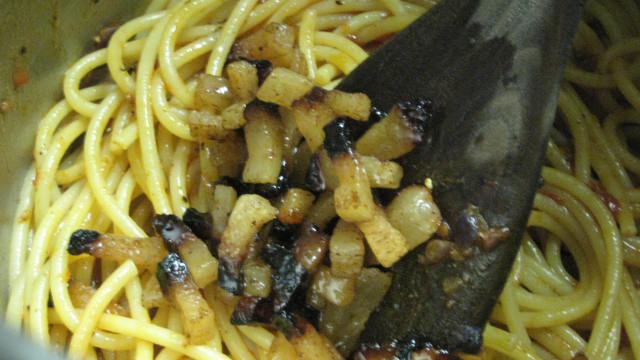 Delicious, porky bucatini