On the last day of our recent trip to SF, we started off a
perfectly cool, drizzly weekend
with brunch (a meal I rarely, if ever, eat at a restaurant) at Bar Tartine, in the Mission district. Nothing too fancy – it was brunch, after all. But high quality ingredients, expertly prepared...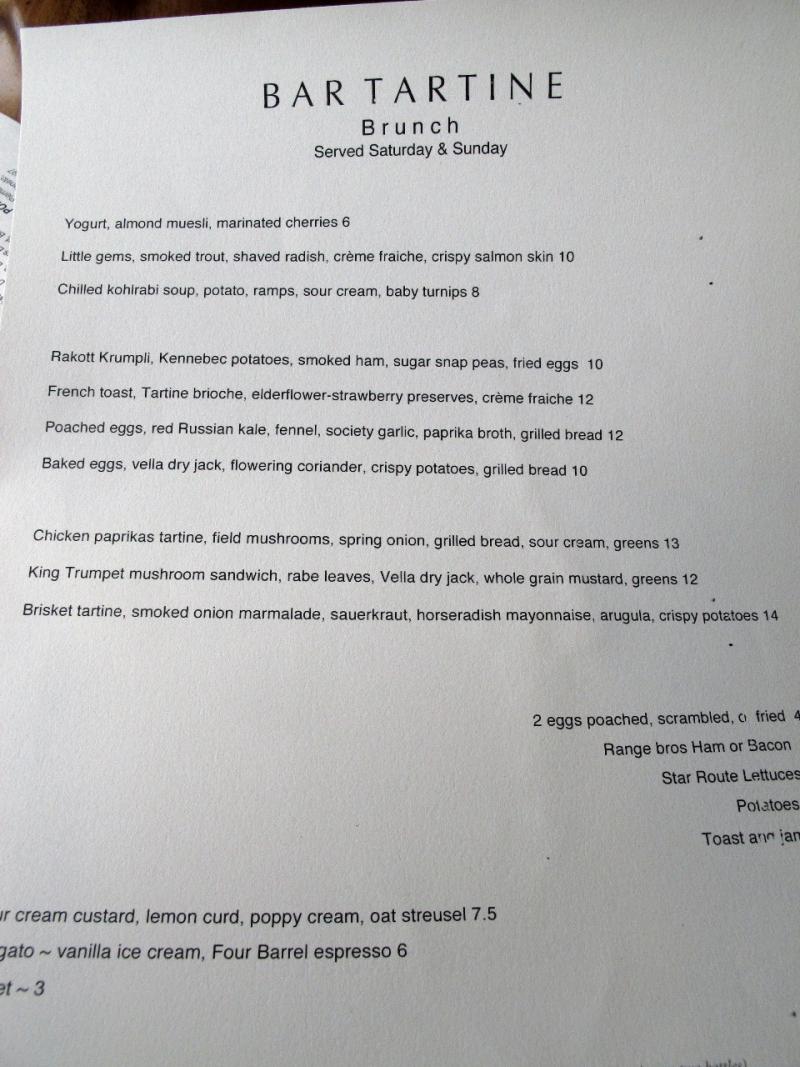 For instance, we started off with a salad of little gems and smoked trout topped with crispy salmon skin – as delicious as it sounds...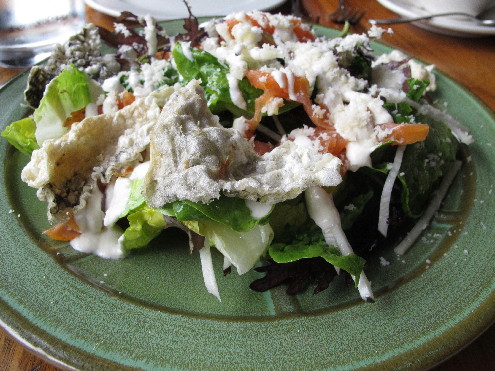 Then I had baked eggs sprinkled with "dry vella Jack cheese," and Sig Eater opted for a brisket tartine with a smoked onion marmalade and horseradish mayo; both were served with delicious roasted baby potatoes...
Bar Tartine might become my go to brunch place if I lived in San Francisco. And if I normally ate brunch. But even though I don't do either of the above, I can highly recommend Bar Tartine.