And brunch. Polenta sourdough, thickly buttered, duck rillettes and a glass of Australian Sauternes-style botrytis. I don't know or care if it's 'right' to drink botrytis with rillettes, but I love Sauternes with foie gras and this isn't that far from that.
And because I'm militant about getting vegetables into every meal where I can, no matter how incongruous the combination: a purple kale, hazelnut oil and lemon juice salad.
Some mandarins to finish. Sweetest mandarins I've ever tasted, these. They're from those smiling people at the market. Whatever those people are on, I want some.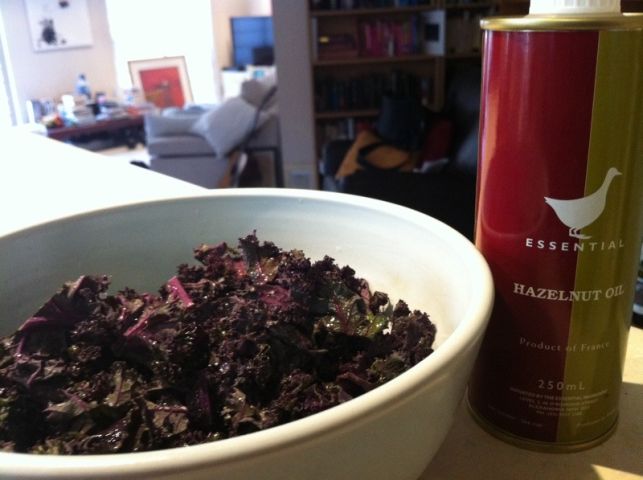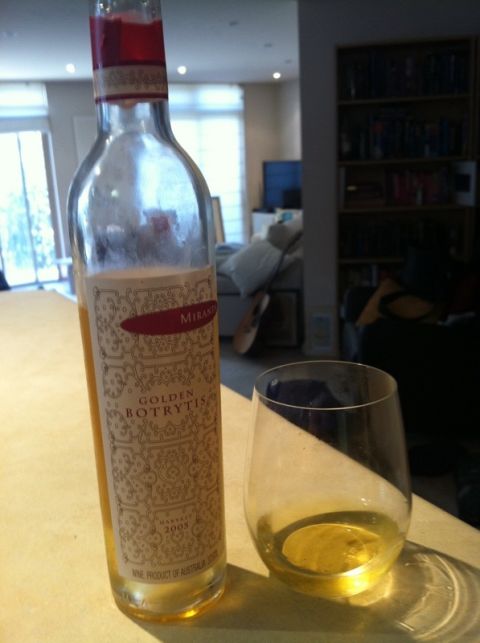 Edited by rarerollingobject, 29 July 2011 - 08:37 PM.