I note with dismay the decline of the once seminal bialy at Kossar's in my
last blog post
. As a matter of fact, I am sure I found a better bialy at Flakowitz's in Boynton Beach. For instance, take a look at the bialy from Kossar's...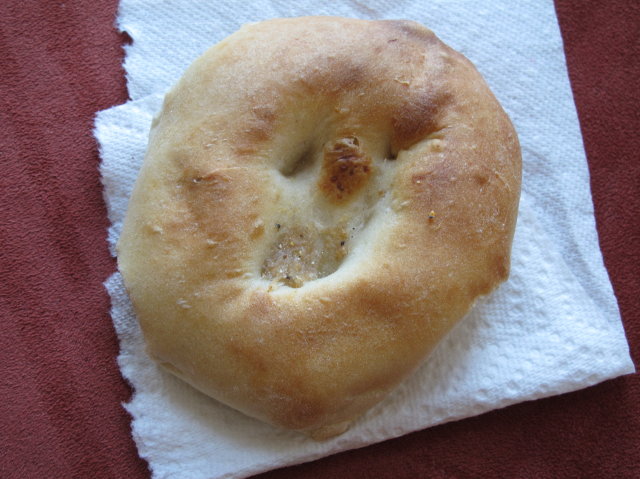 And then this one from Flakowitz...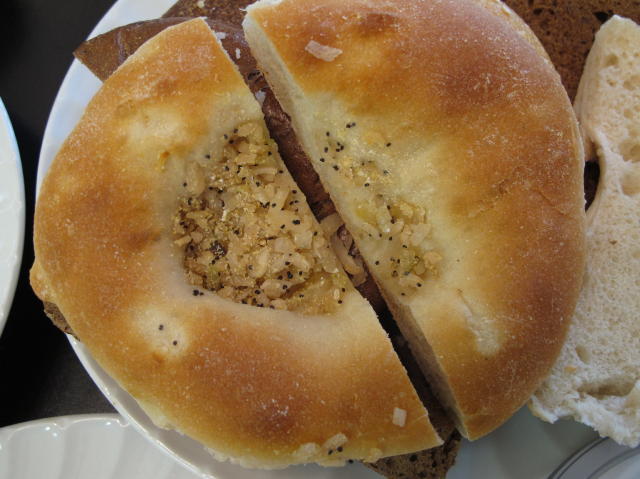 No comparison, in my opinion. The Flakowitz bialy is the one I'd choose 99 times out of 100.
But I'm looking for a bialy (and a bagel, too) further south. That is, Ft. Lauderdale and environs.
So, what's the best place to get a bialy and a bagel (and maybe a schmear) in the Ft. Lauderdale area?