(With a little help from the administrators, after the edit deadline for the post had passed - thank-you, administrators - I'm reposting this with more conveniently-sized photos).
I took my usual trip to Phuket, Thailand in December. I love the food there - the Thai food as well as the selection of European & British food that isn't available in Japan. So... some photos and commentary, in chronological order. First shot, in Kata Beach: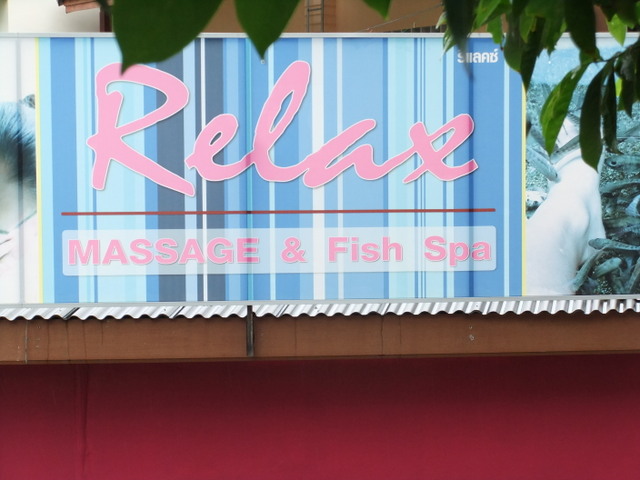 - well , it says fish, so more-or-less on topic. Next up, street market at Cherngtalay: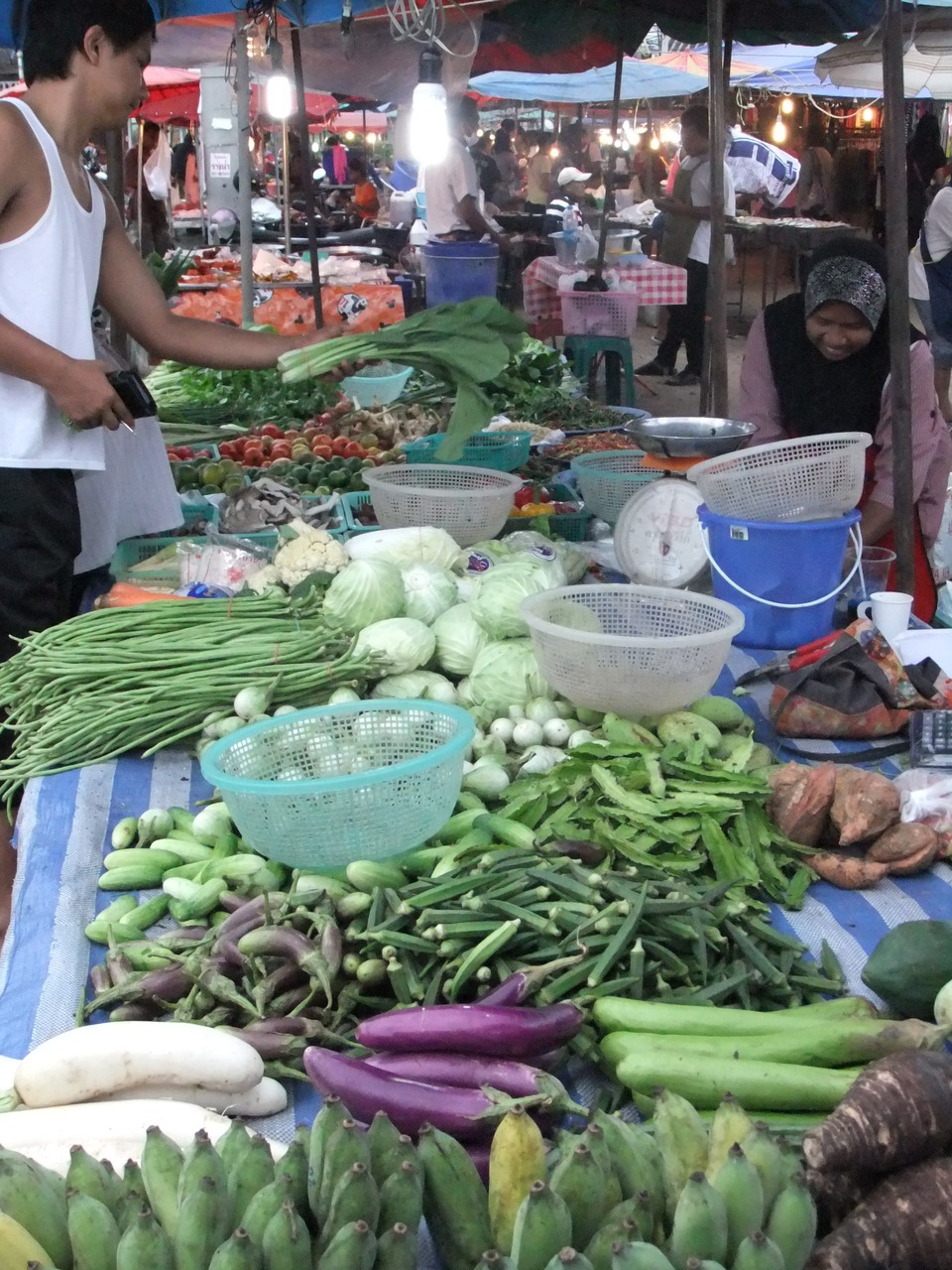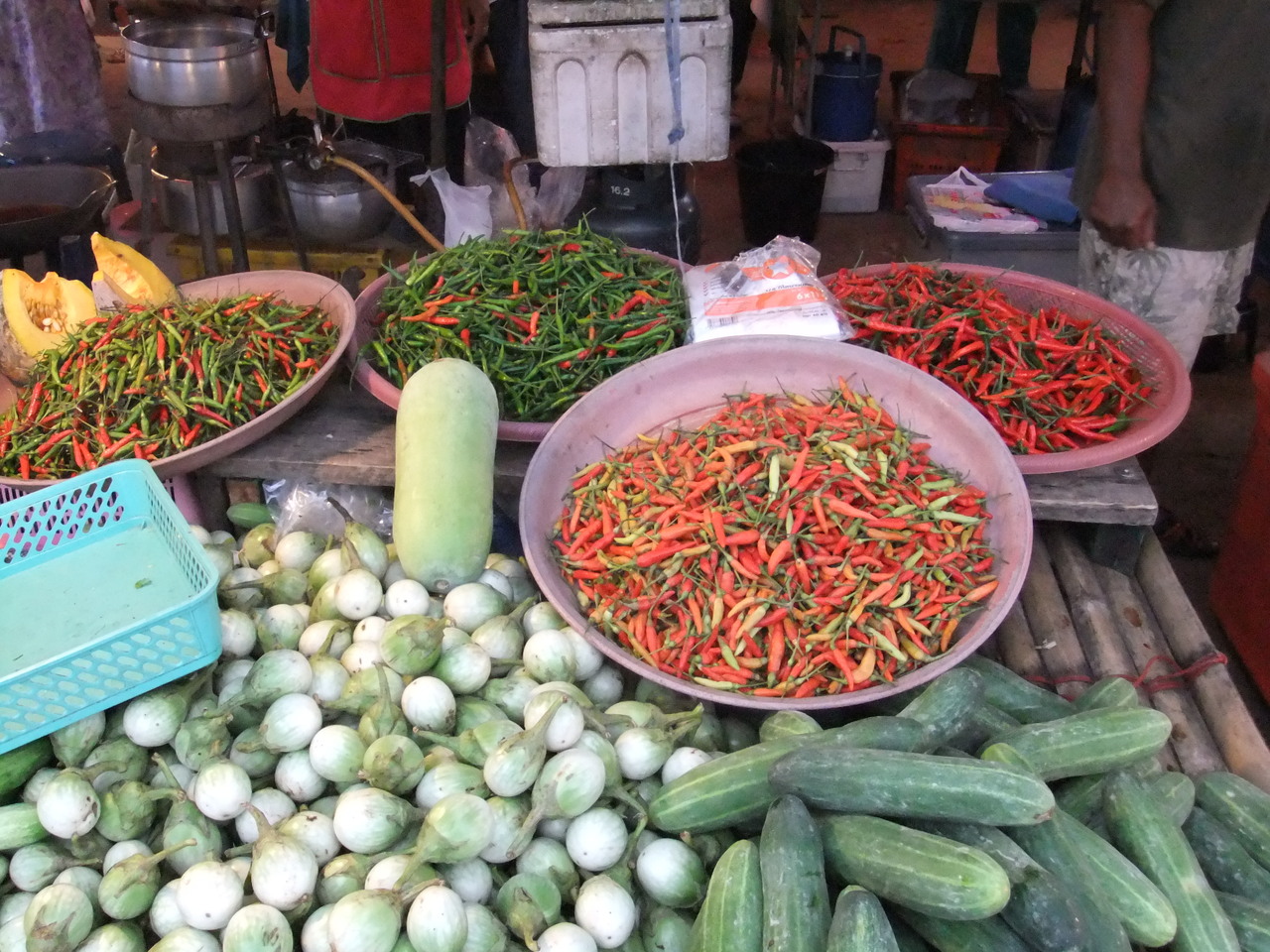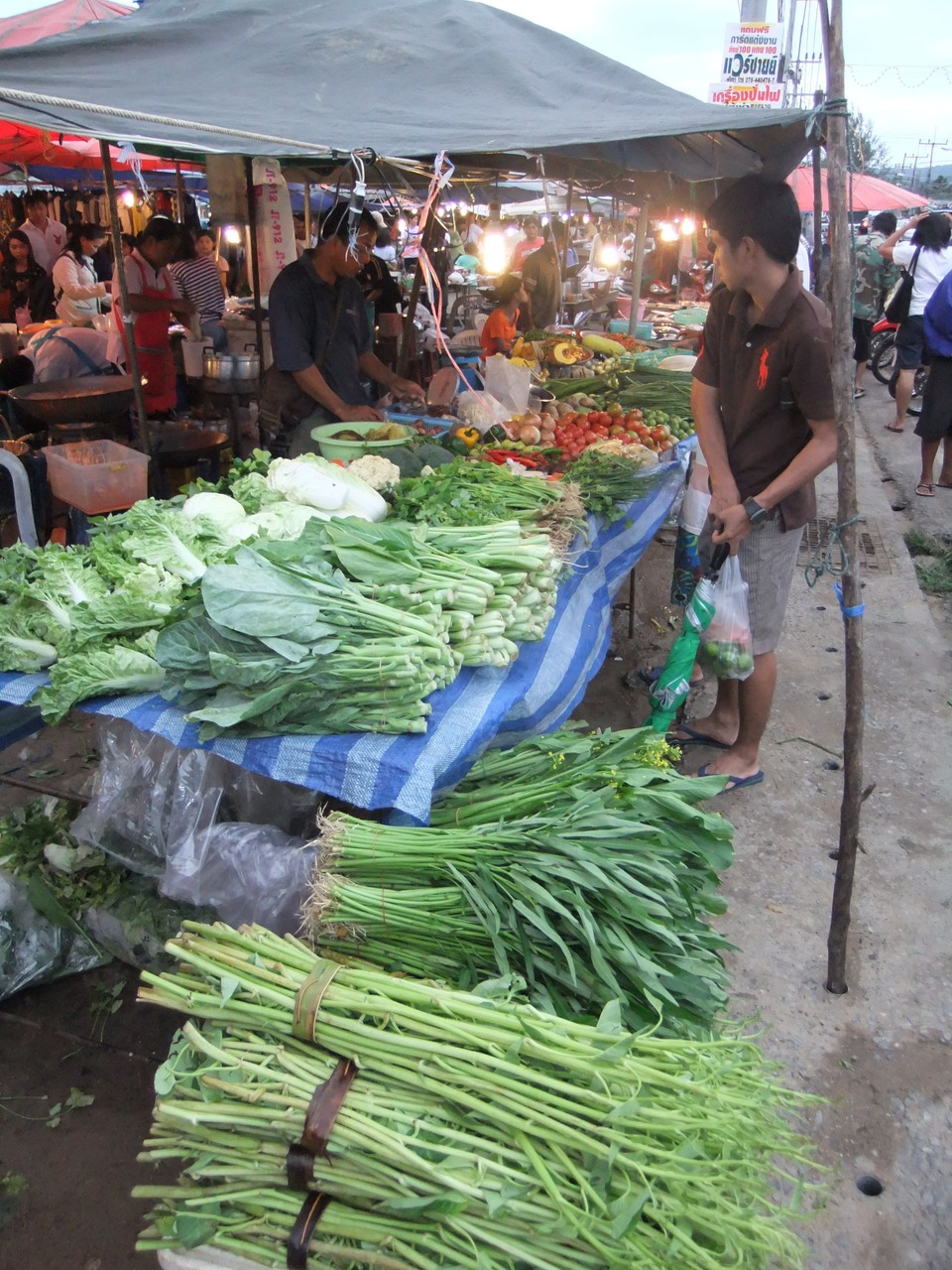 I was on my way to stay at someone else's house, so I wasn't buying. We had a lunch at Ceramic Kitchen, again in Cherngtalay. I posted about this soup at the time, in "Lunch - what'd ya have" - see that post for a taste report: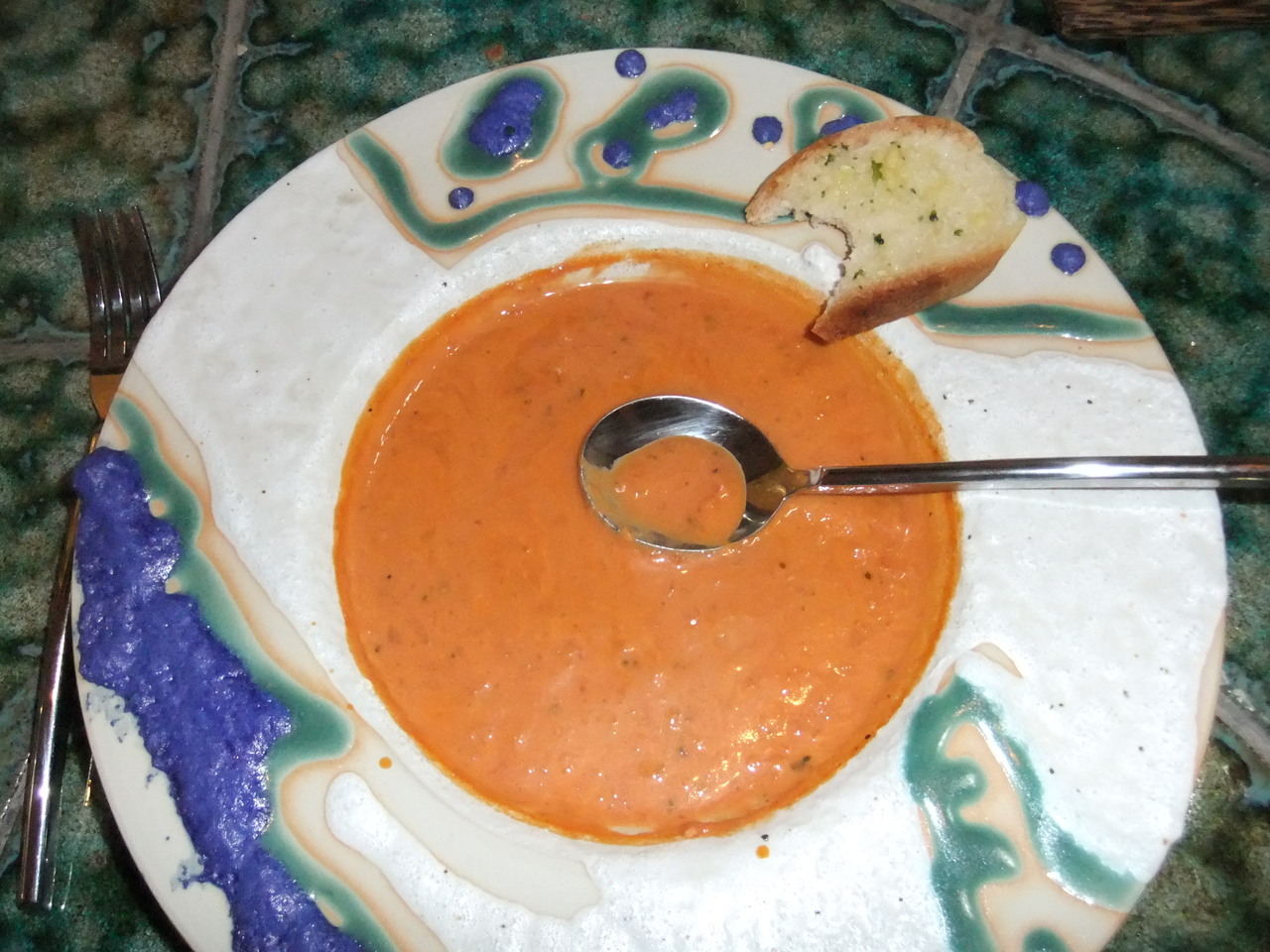 Festive & other menus at restaurant Les Anges, Yachthaven marina: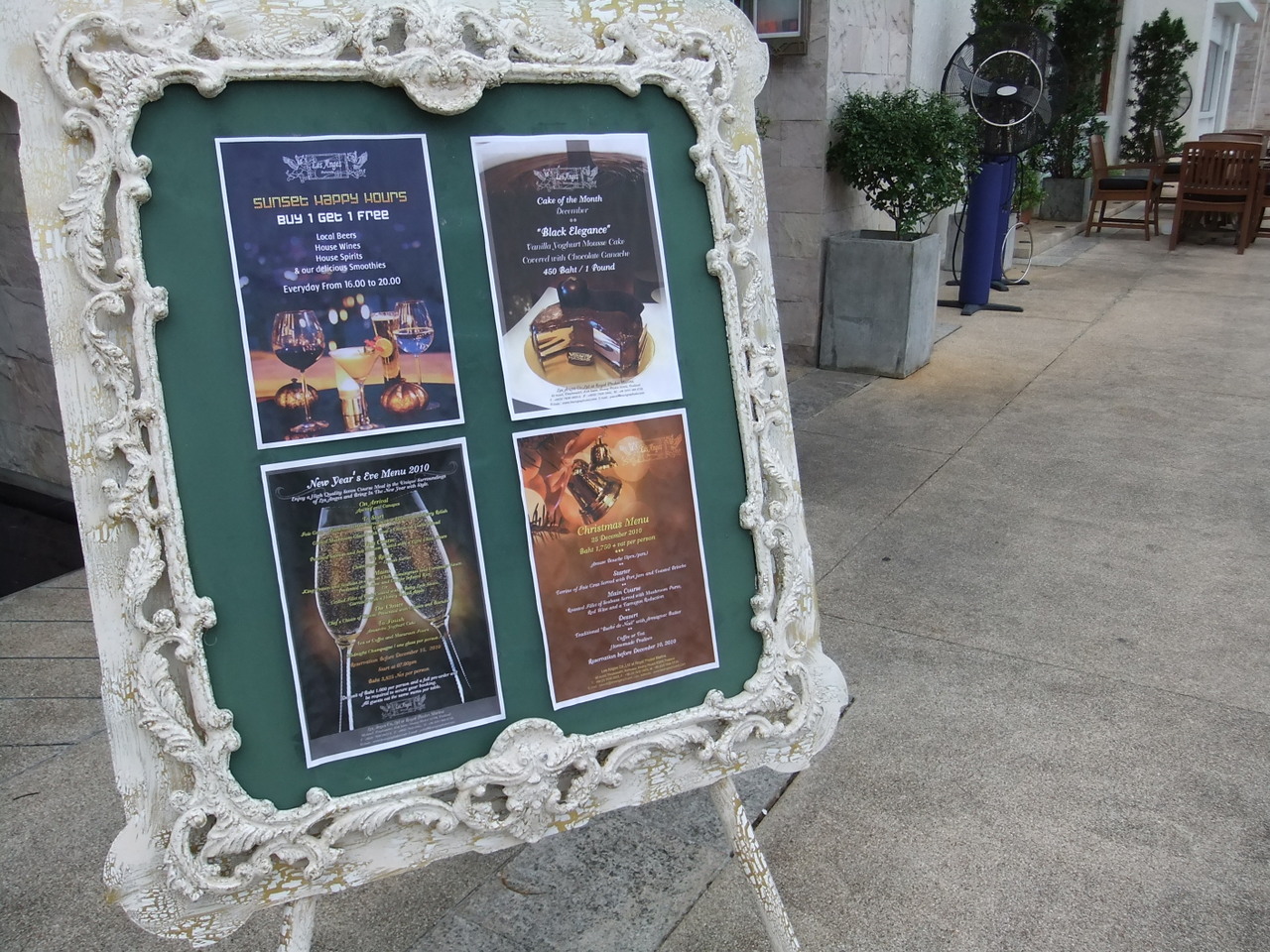 Launch-your-own-lucky-lantern, Phuket King's Cup evening party, on the beach at Mom Tri's Boathouse, Kata Beach: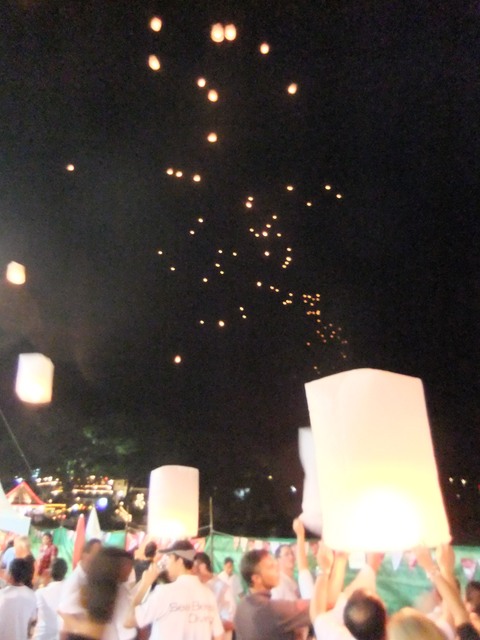 Longtail: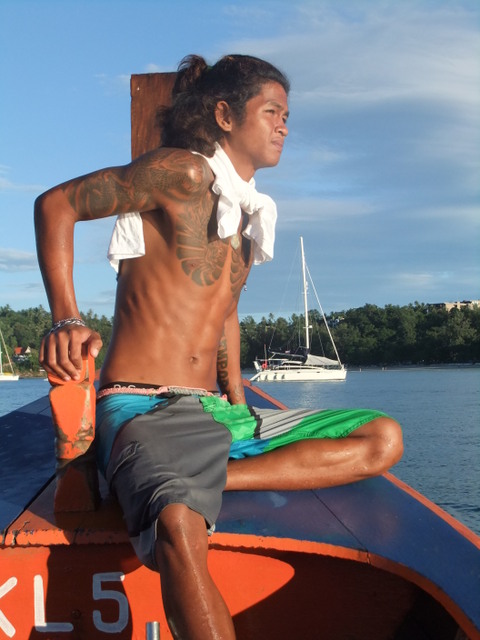 Thai biker gang, Kata Beach; and Karon town hall: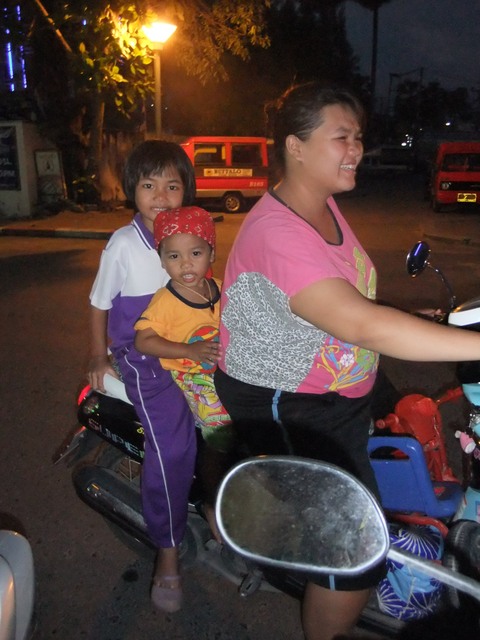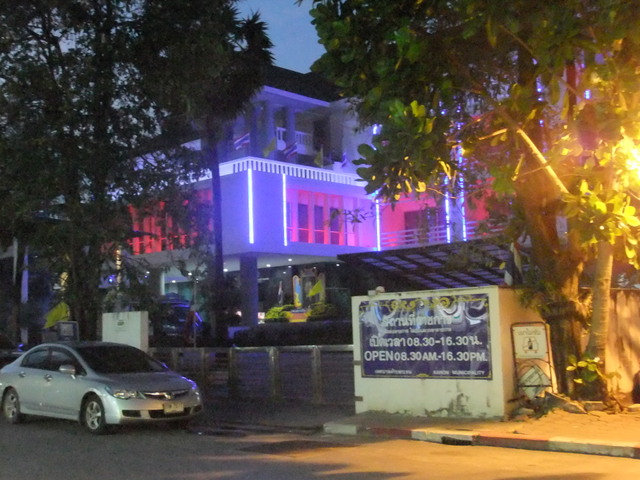 Kan Eang Seafood, Ao Chalong: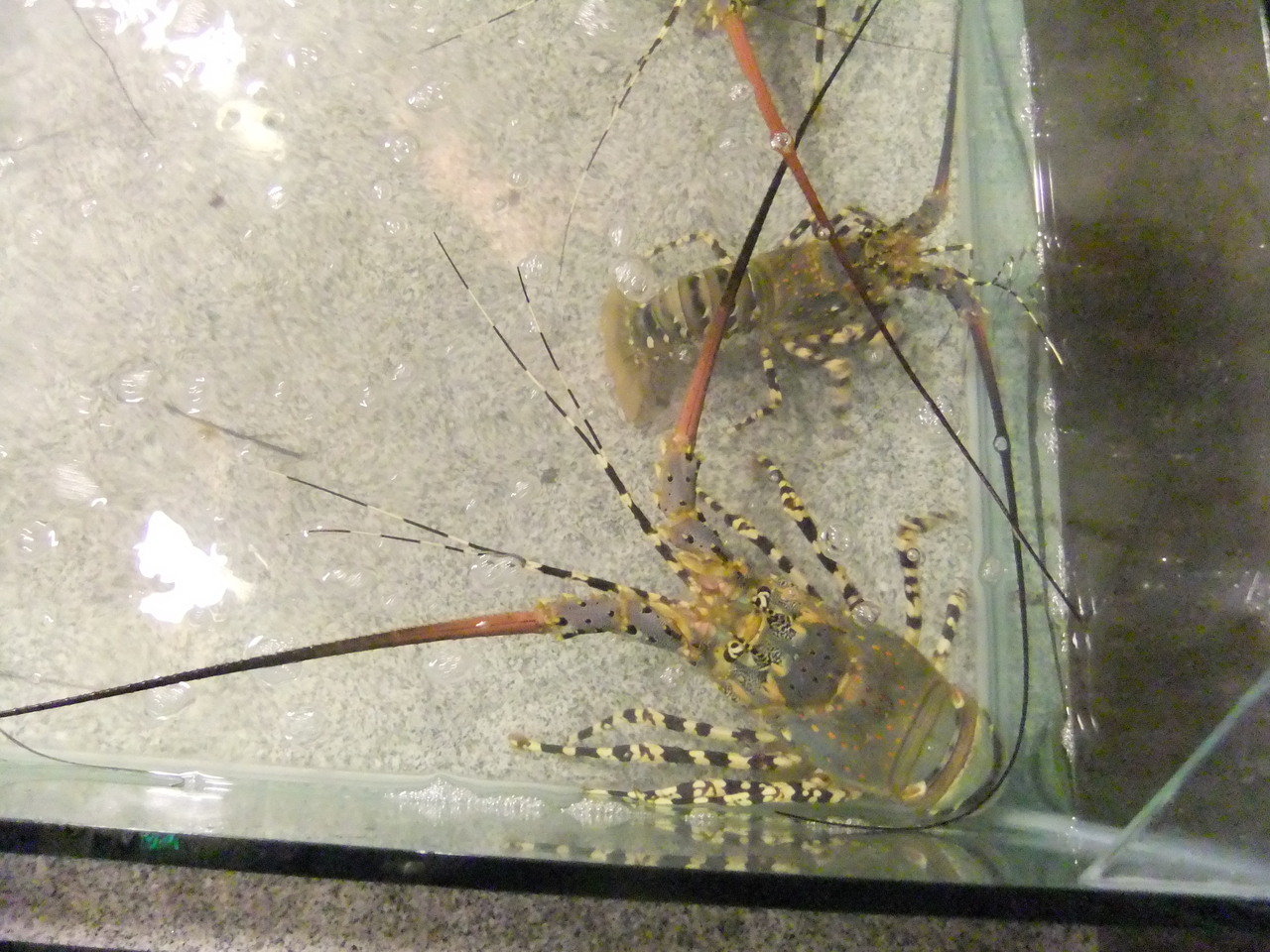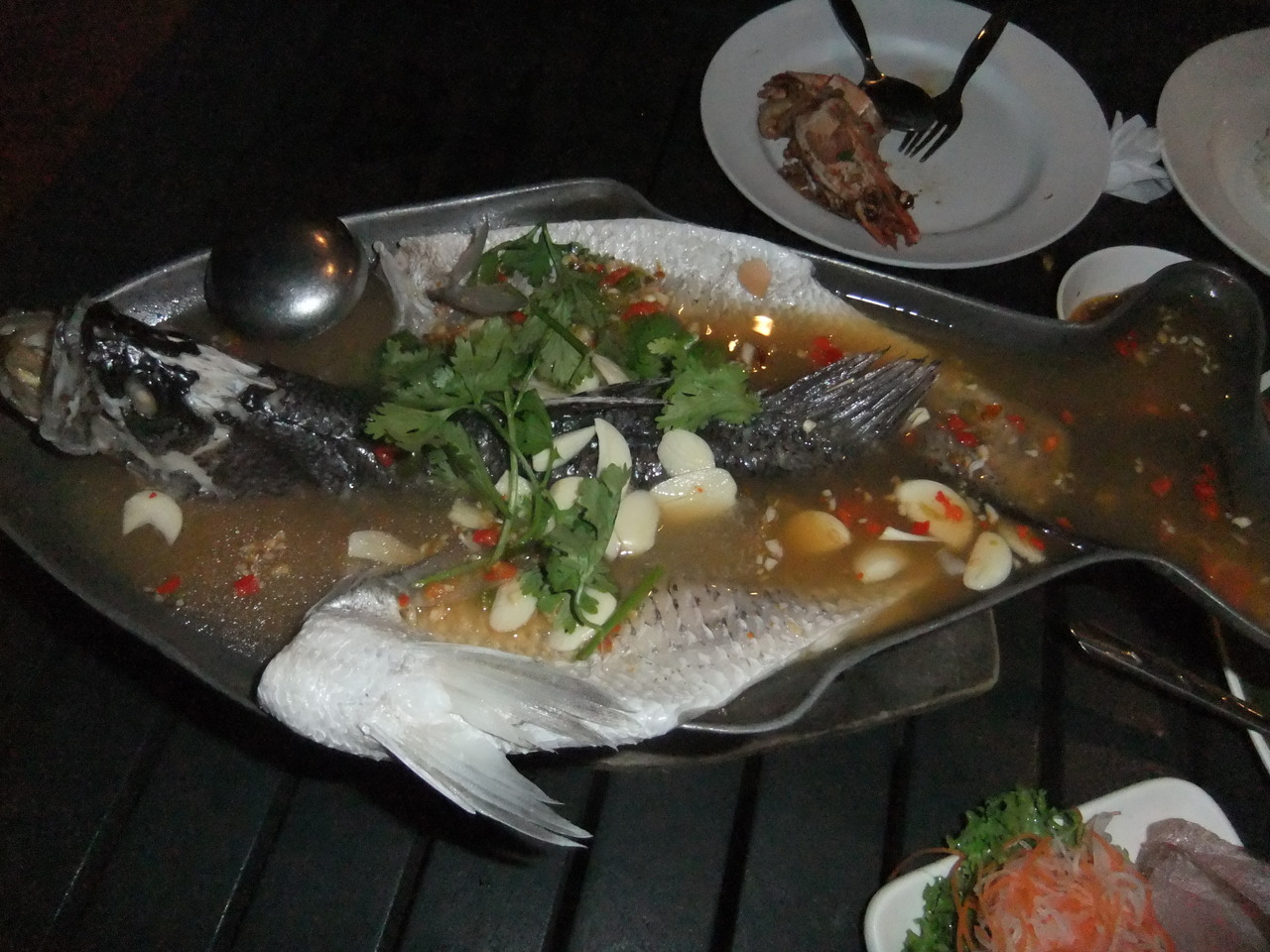 - those are steamed lemon fish, garlic prawns (chosen from yon tank) and sashimi. Good sashimi, but not up to Tokyo standards. Excellent fish & prawns.
Then there was this year's King's Cup special, the stranded yacht: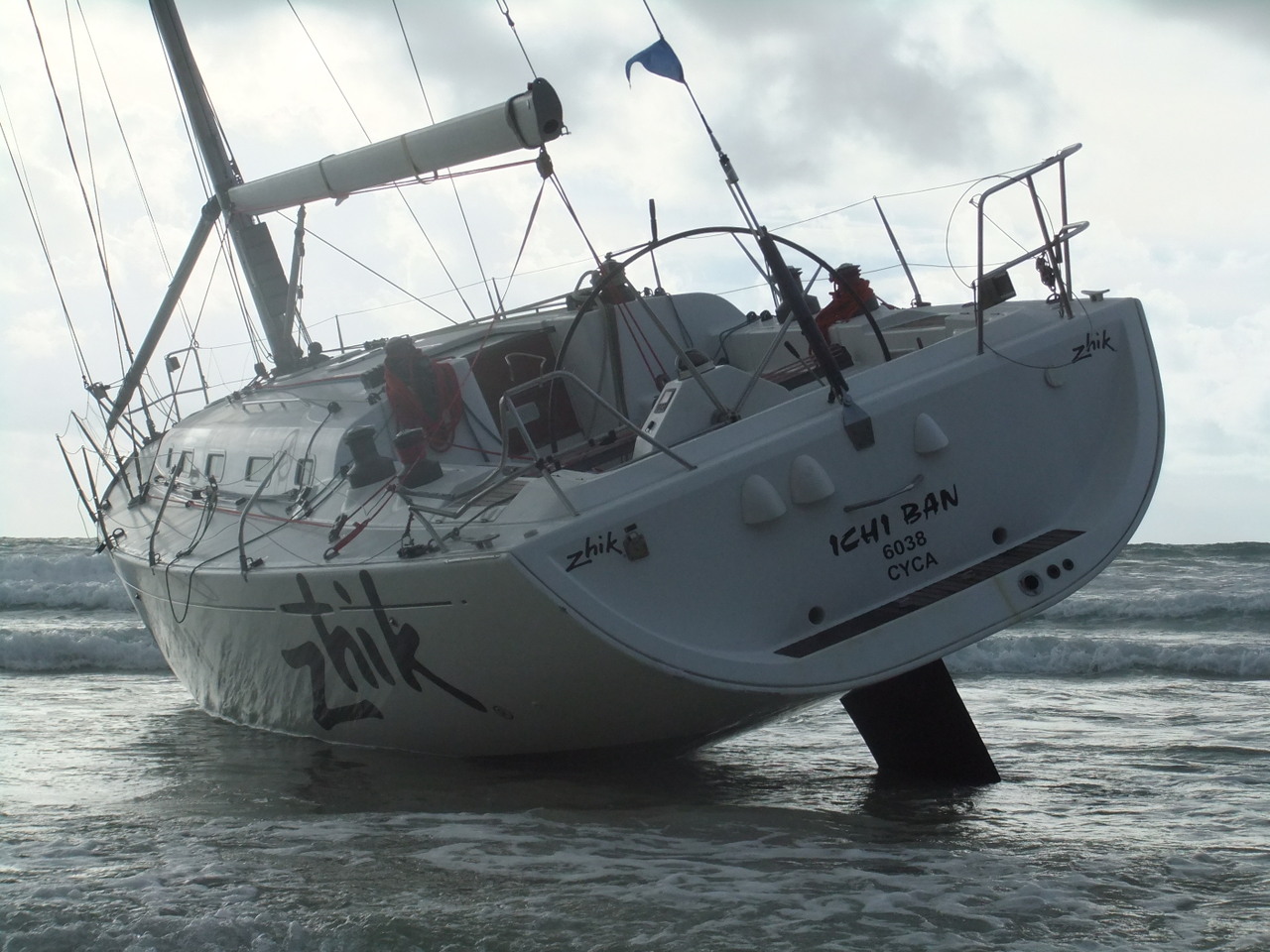 - ouch !
Next up, we had dim sum for Sunday breakfast at Mala Dim Sum. This place is on the inland side of Kata Beach, on the main road between Karon and Ao Chalong. The whole place, from serving area through dining room and onto the bathroom, is scrupulously clean, even the waitstaff are in hairnets, the food is quite delicious and cheap as chips. Strongly recommended. The photos are so-so because I was still a bit woozy and left the aperture jacked open from the Saturday's night shooting: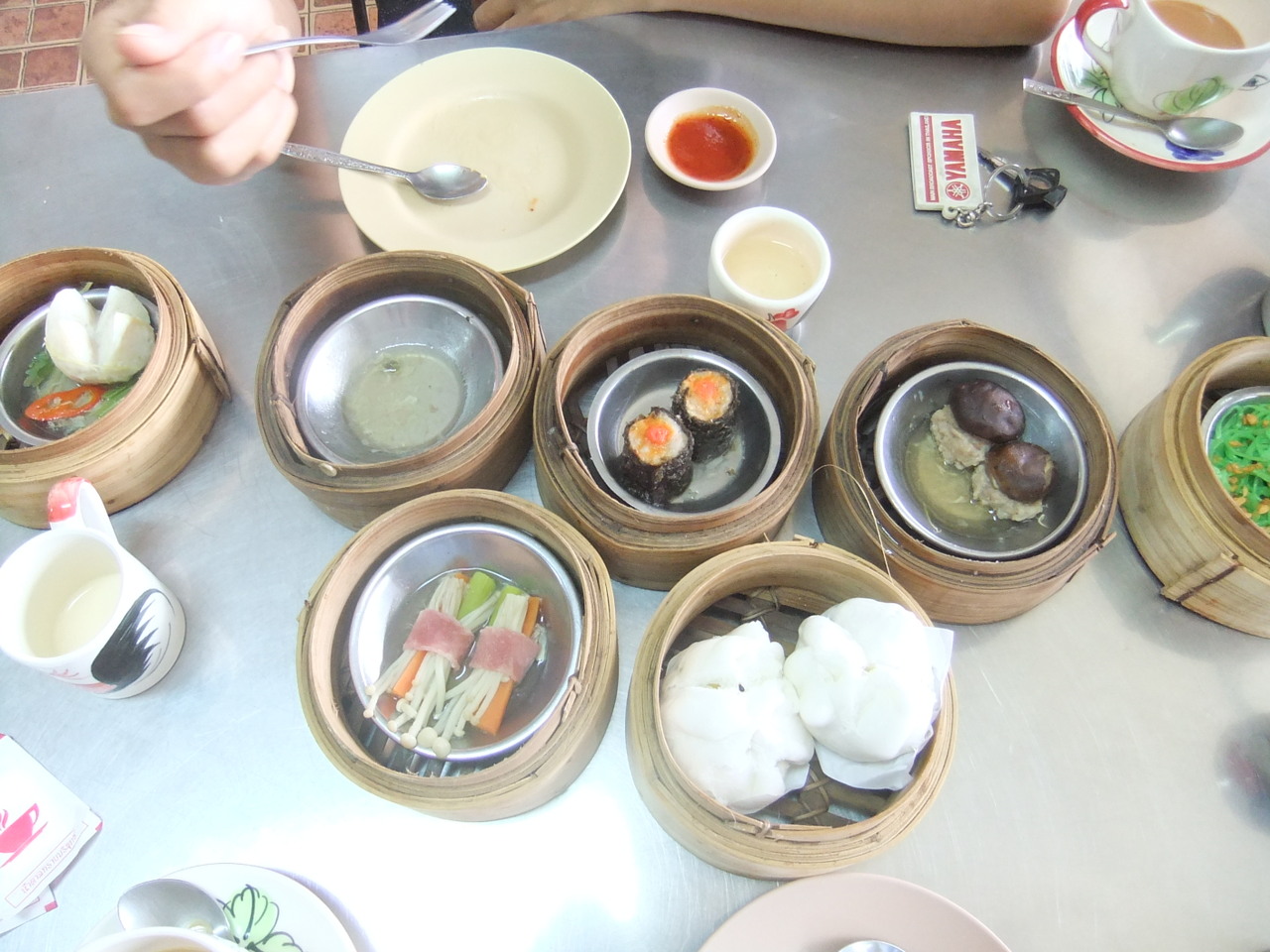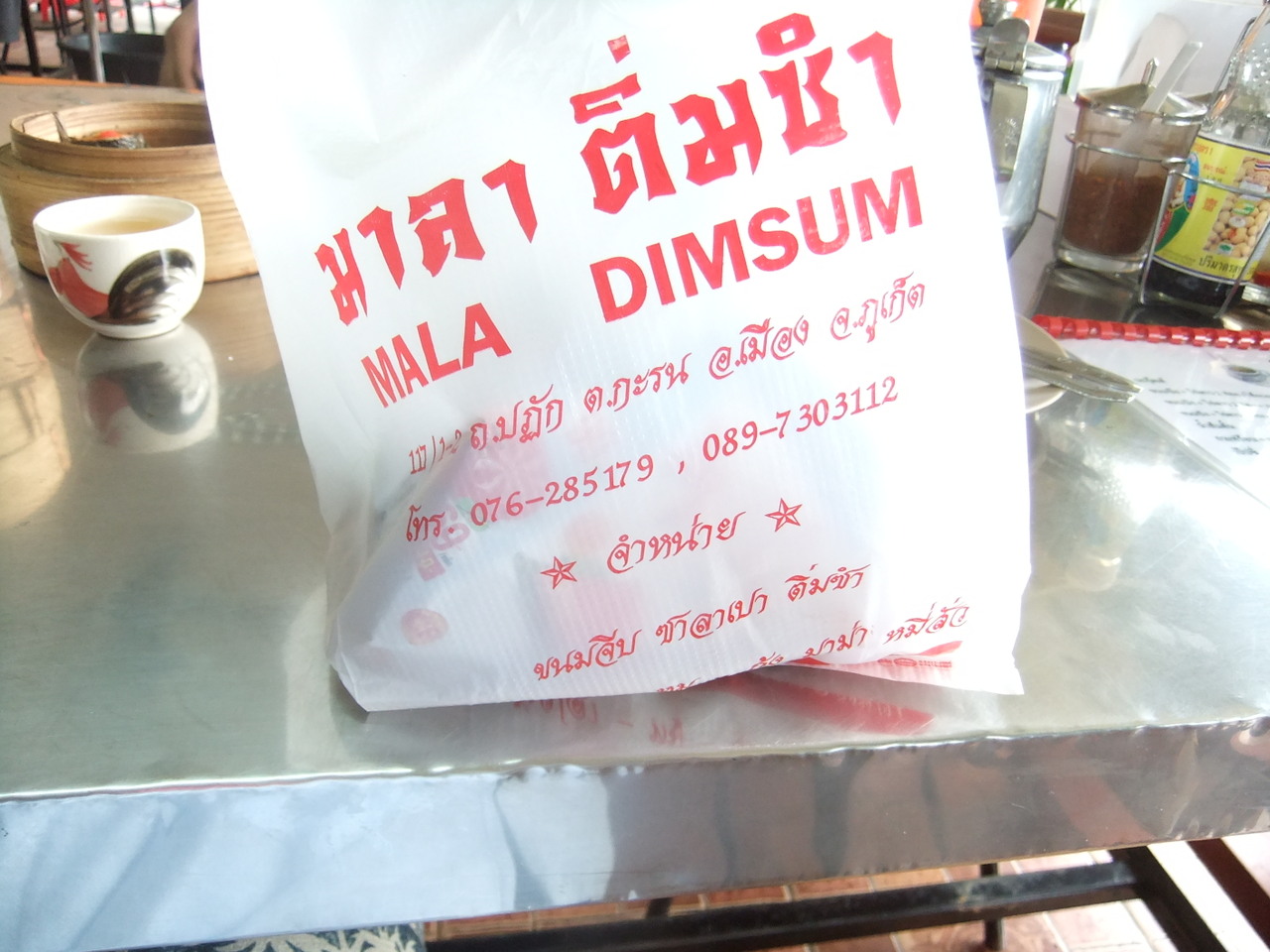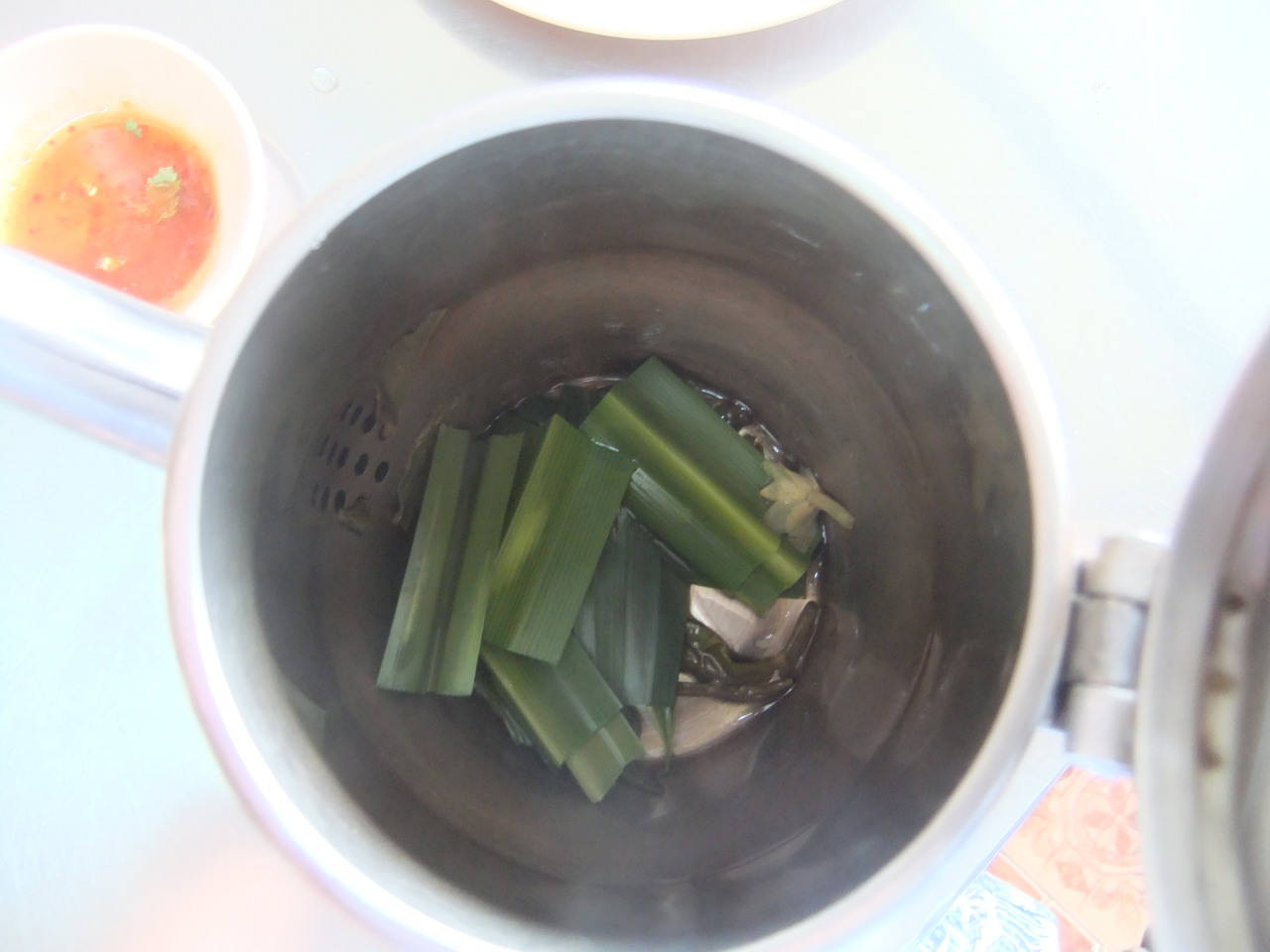 - this is a view of what was being infused, in the teapot after we'd poured it empty.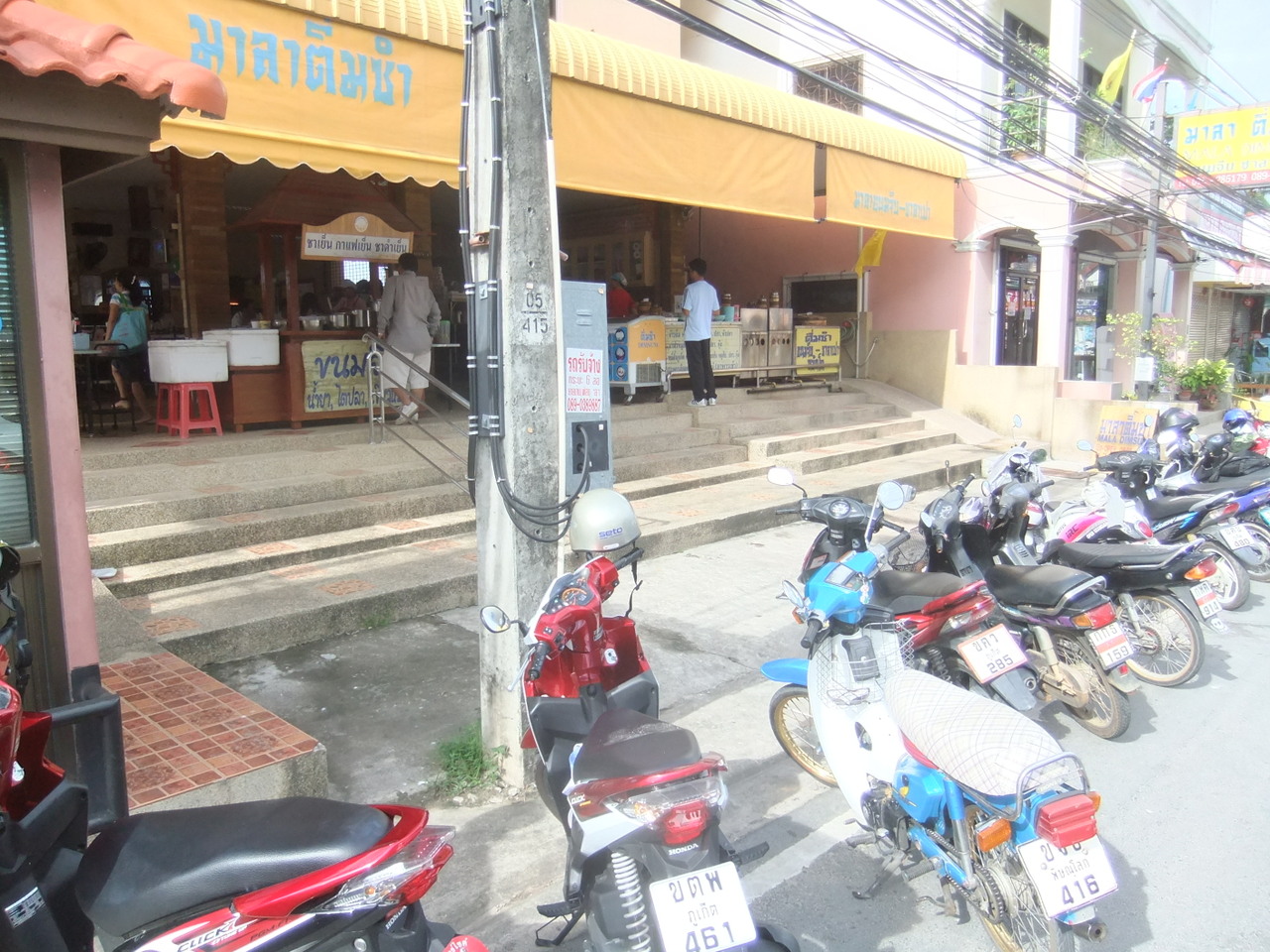 Back beachside, dinner was the hit of the trip, Massaman Chicken curry at Kata Mama's Seafood, Kata Beach - for the fifth or sixth time this trip: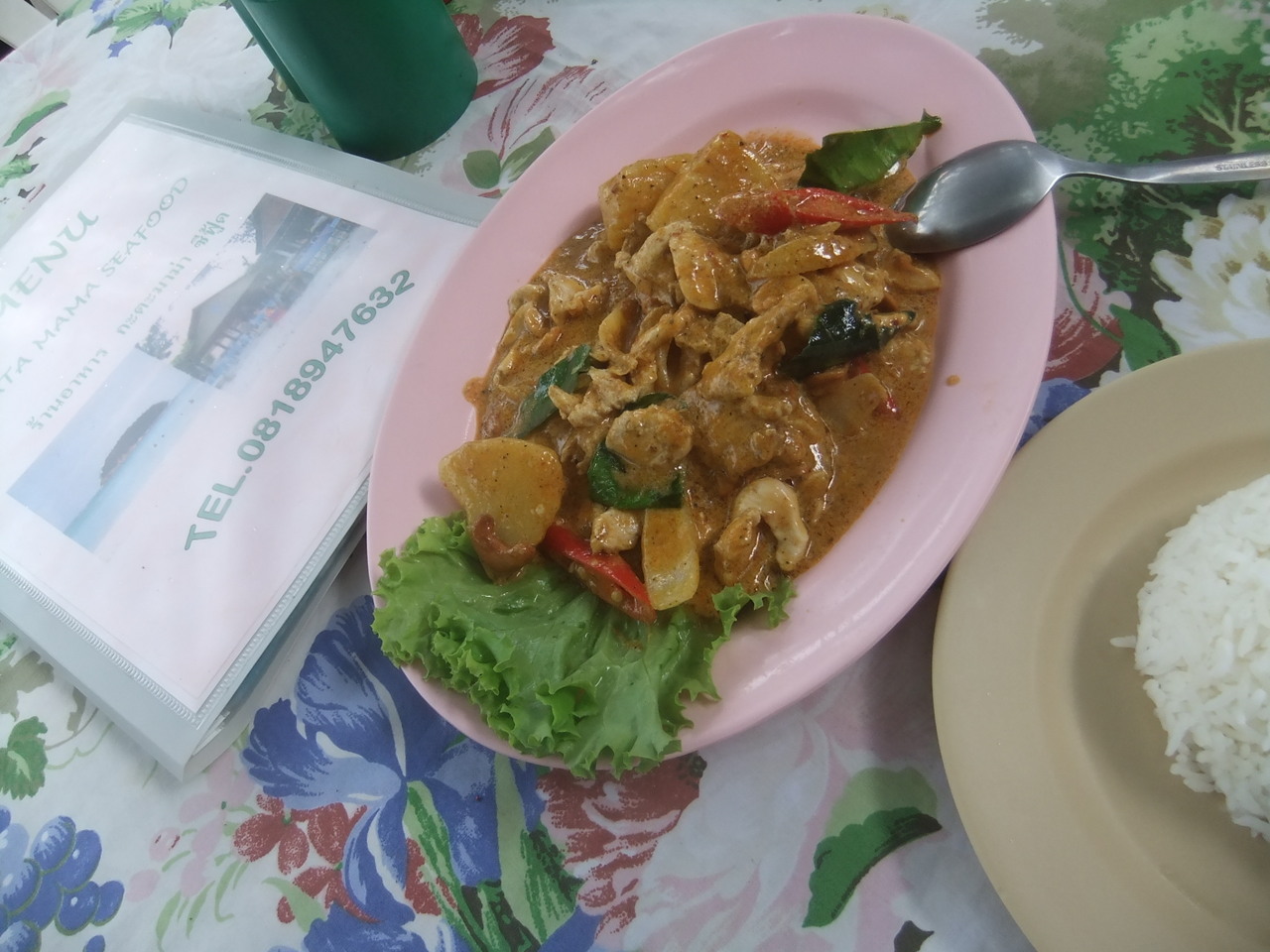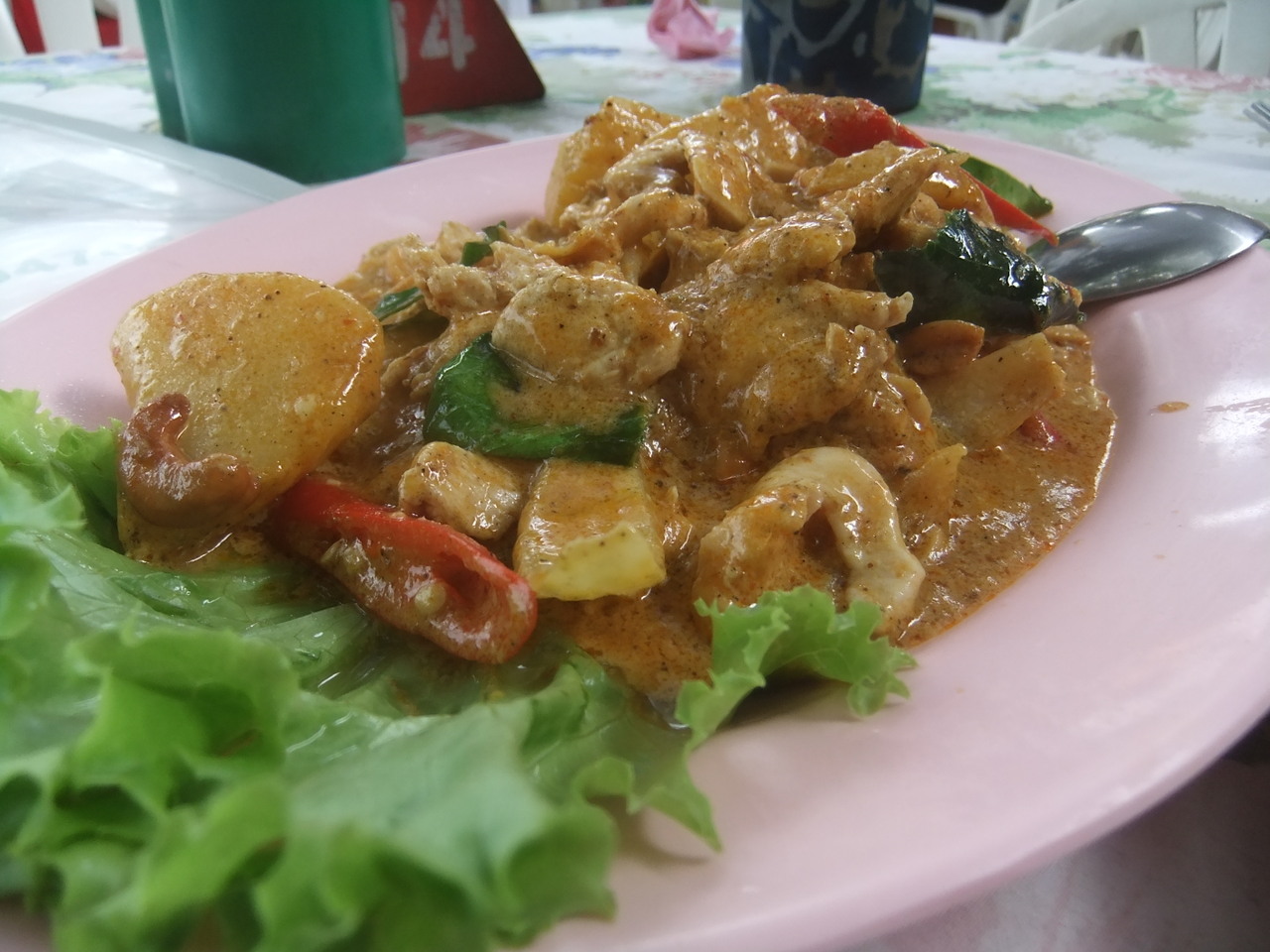 - indescribably good. The flavour so perfect, the rich nuttiness of the sauce, and maybe above all the exceptional juicy tenderness of the meaty pieces of chicken. I took a whistlestop tour of the kitchen a couple of days later - the head chef is Burmese.
Dinner next day I took alone at Capriccio, Kata Beach - pizza schiacciata, prosciutto crudo, insalata pomodoro, e un bicchiere di rosso: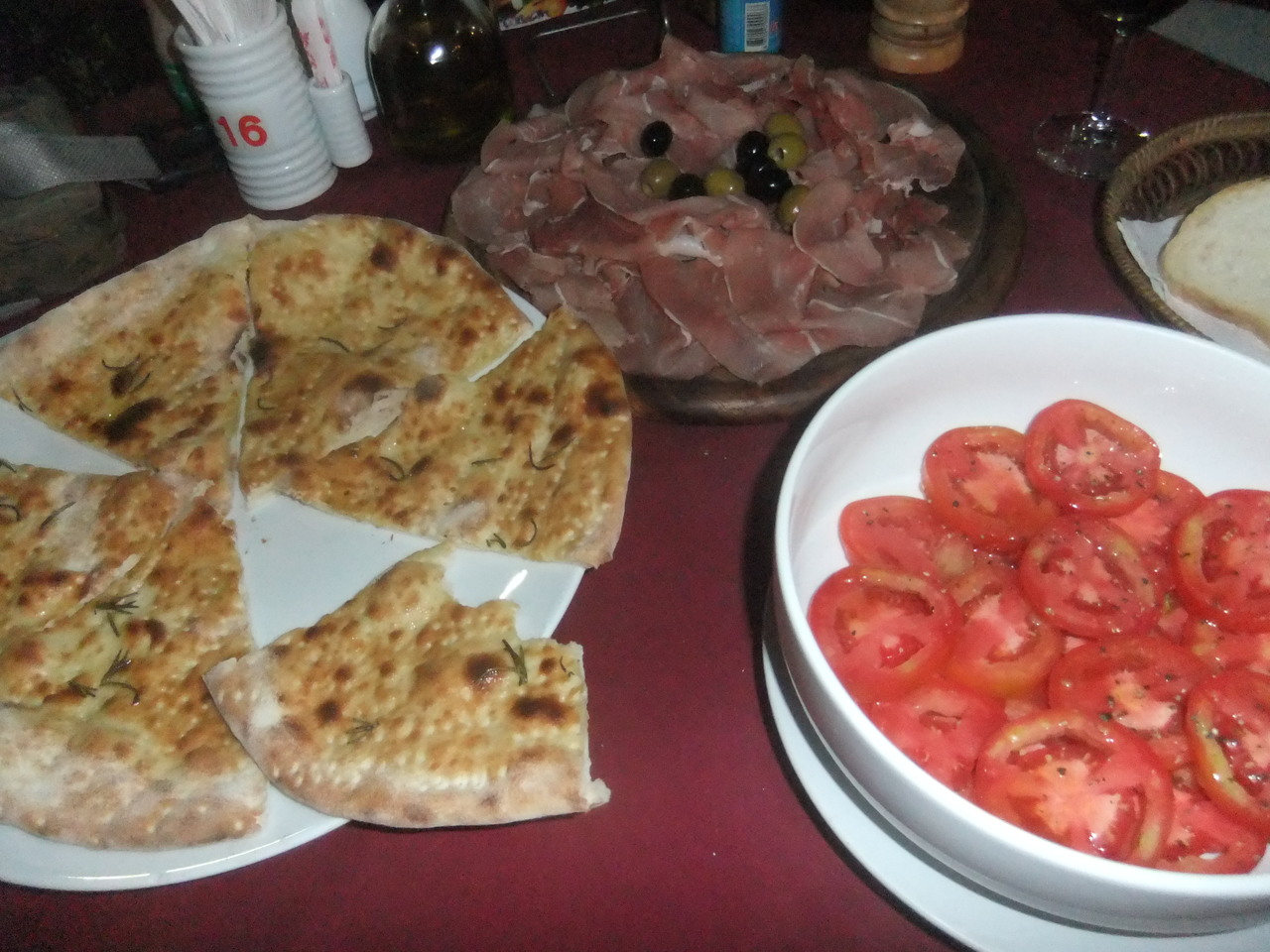 - and came away with enough prosciutto left over for a couple of breakfasts. I couldn't believe the portion size - that'd be a starter for 3-4, normally, and it was only like 15 bucks. I don't think I can even buy prosciutto that cheap, retail, in Tokyo. Anyway, good food and just what I wanted, though the tomatoes themselves weren't anything special.
The following night, dinner was Thai barbecue, near the Arita (?) hotel on the Karon side of Patong. This is the build-your-own som tam (green papaya salad) station, with Thai-style mortar & pestle, whole chilis, garlic & so on: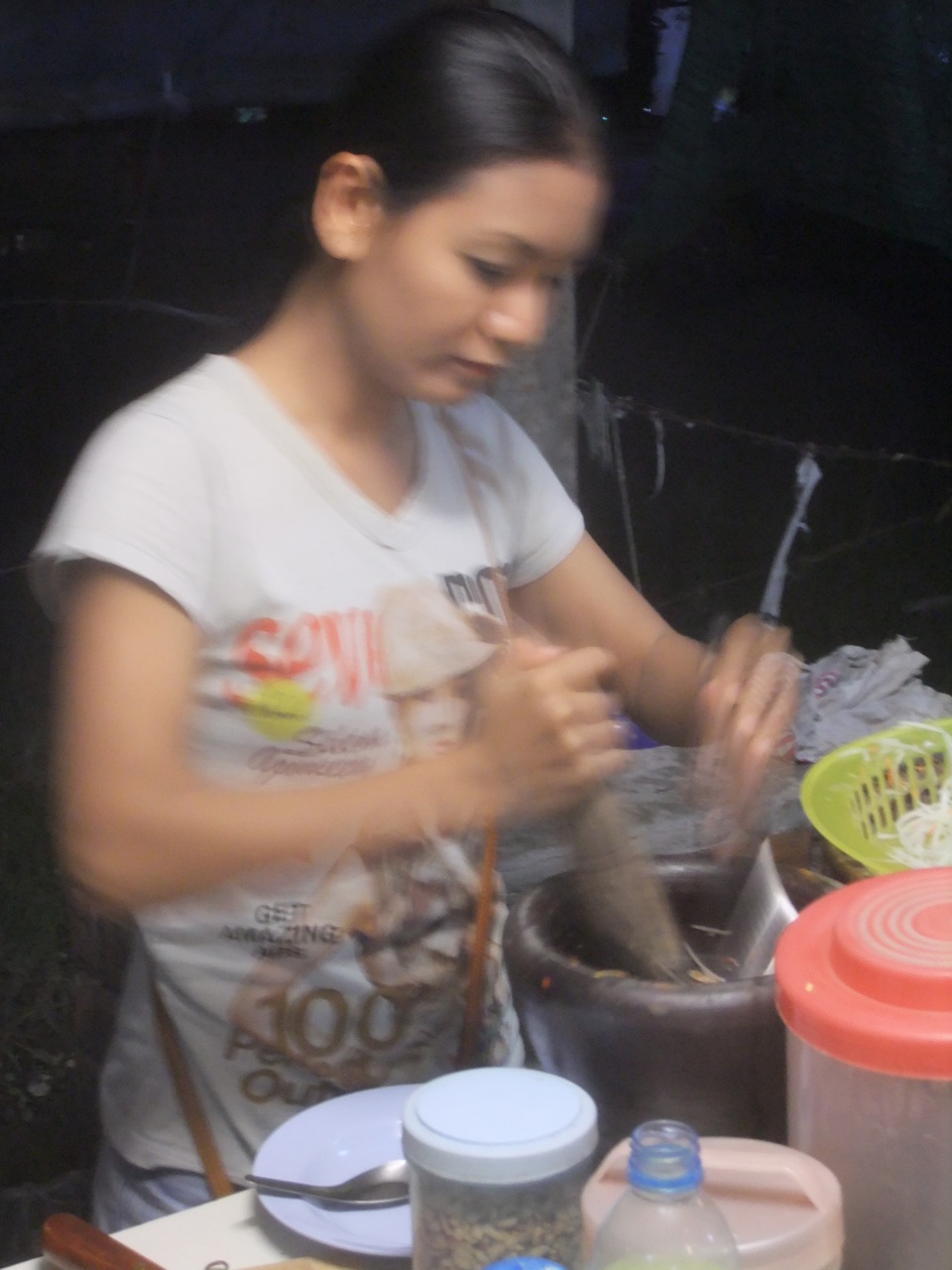 ... and this is our table laid out with the ingredients we chose from the communal platters, and with a fresh charge of charcoal delivered by the waitstaff: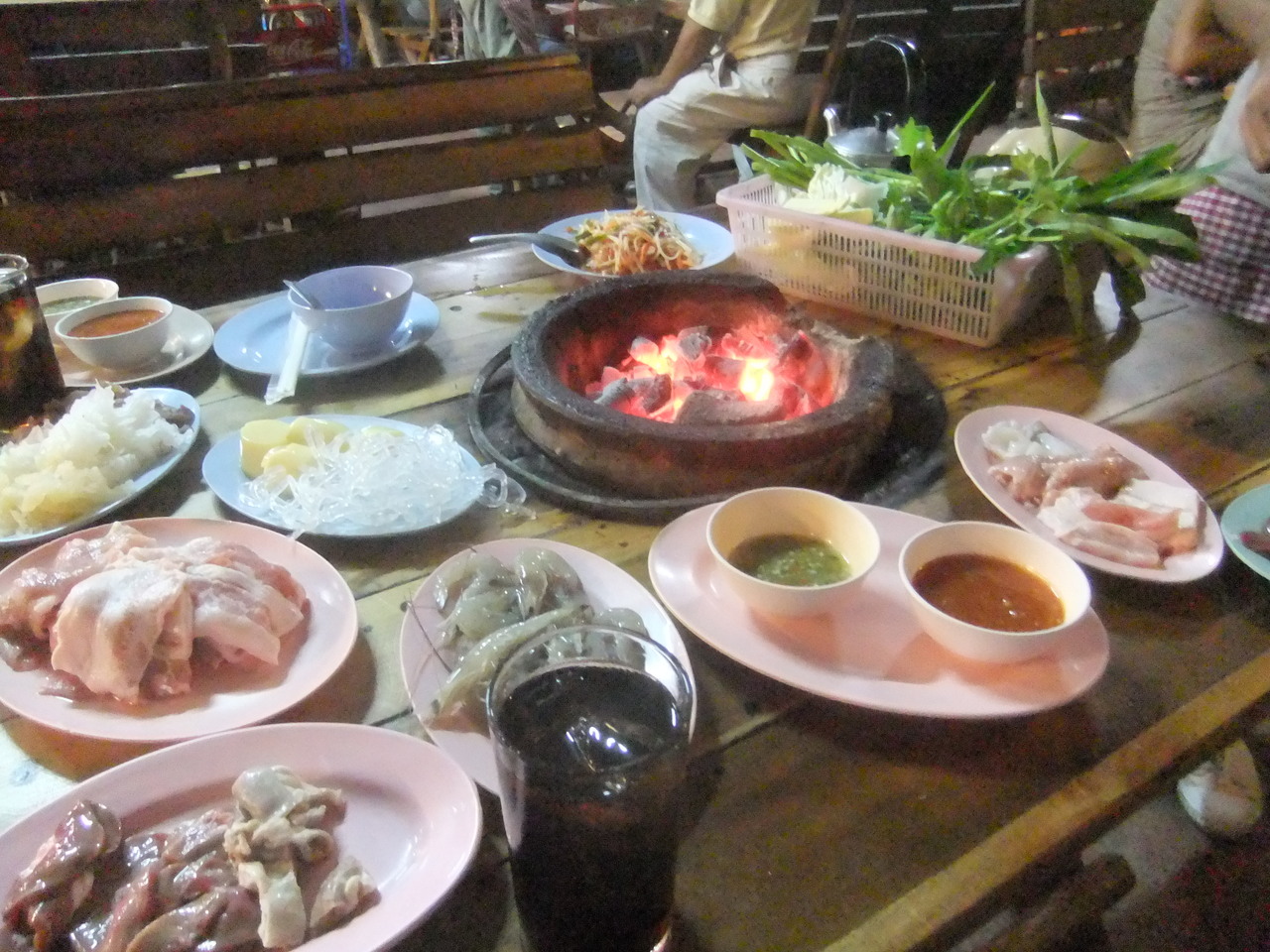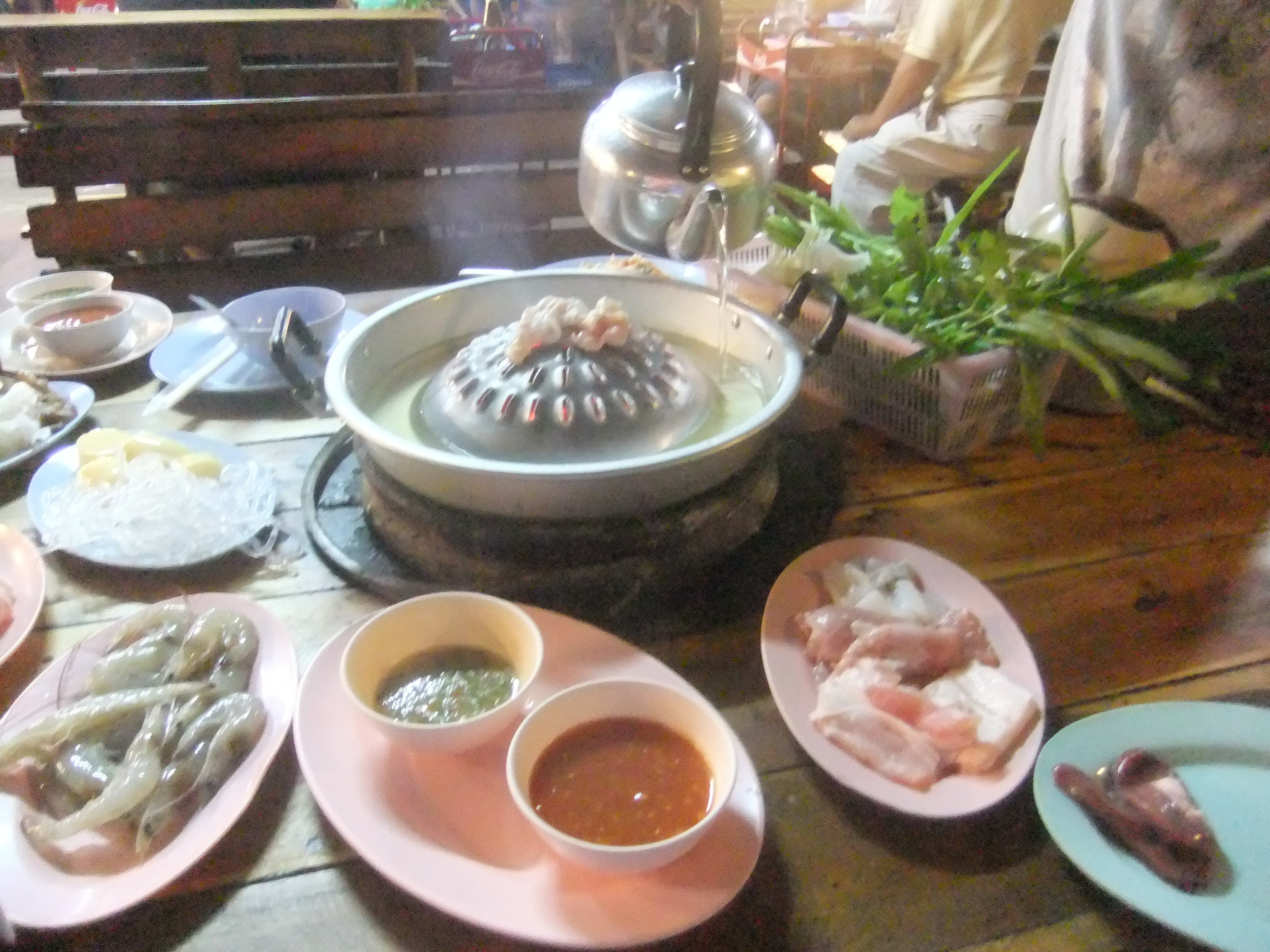 - who even knew such a thing existed ? With that upturned-jelly-mould kind of vessel, it's almost a cross between shabu-shabu and yakiniku, with meats grilling on the perforated mound in the middle, and the juices and fats running off to add to the moat of stock where you can cook other stuff. A revelation, and again, cheap & delicious. It was the waiter's idea that he be in the act of pouring stock when I shot that last photo.
Breakfast next morning at the Petit Boulangerie, Kata Beach. This place is owned and run by a French family, and is just a minute's walk from an inn / restaurant / ice cream parlour run by an Italian couple: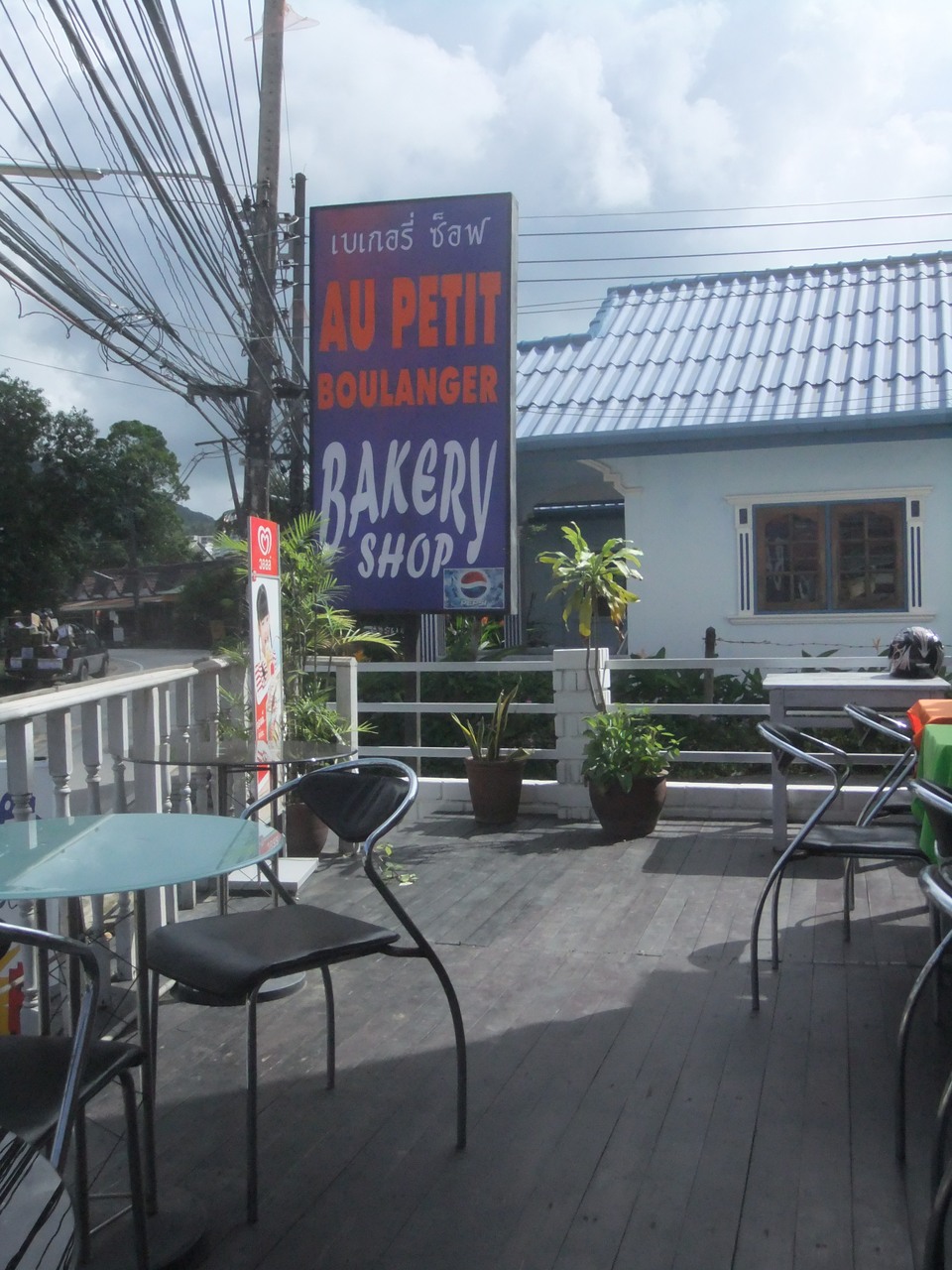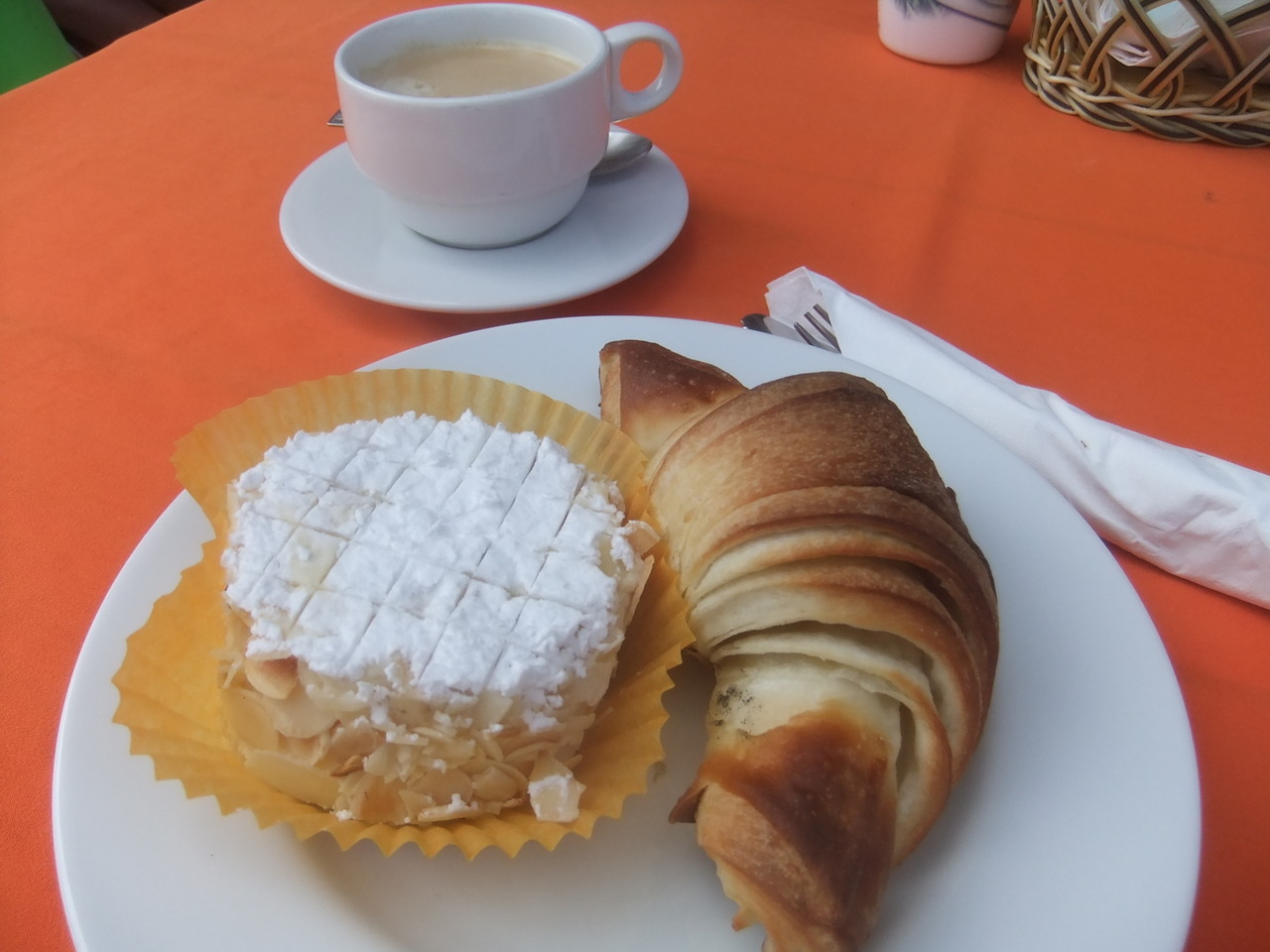 - charmingly rustic croissant baked on the premises, tooth-achingly sweet patisserie that was like eating an enormous lump of butter icing. I was glad of the coffee, which I know from previous trips is one of the best cups on the island. Later in the day we made a trip to Phuket Town, and I took some pictures in the old town, along Thanon Thalang (Thalang Road):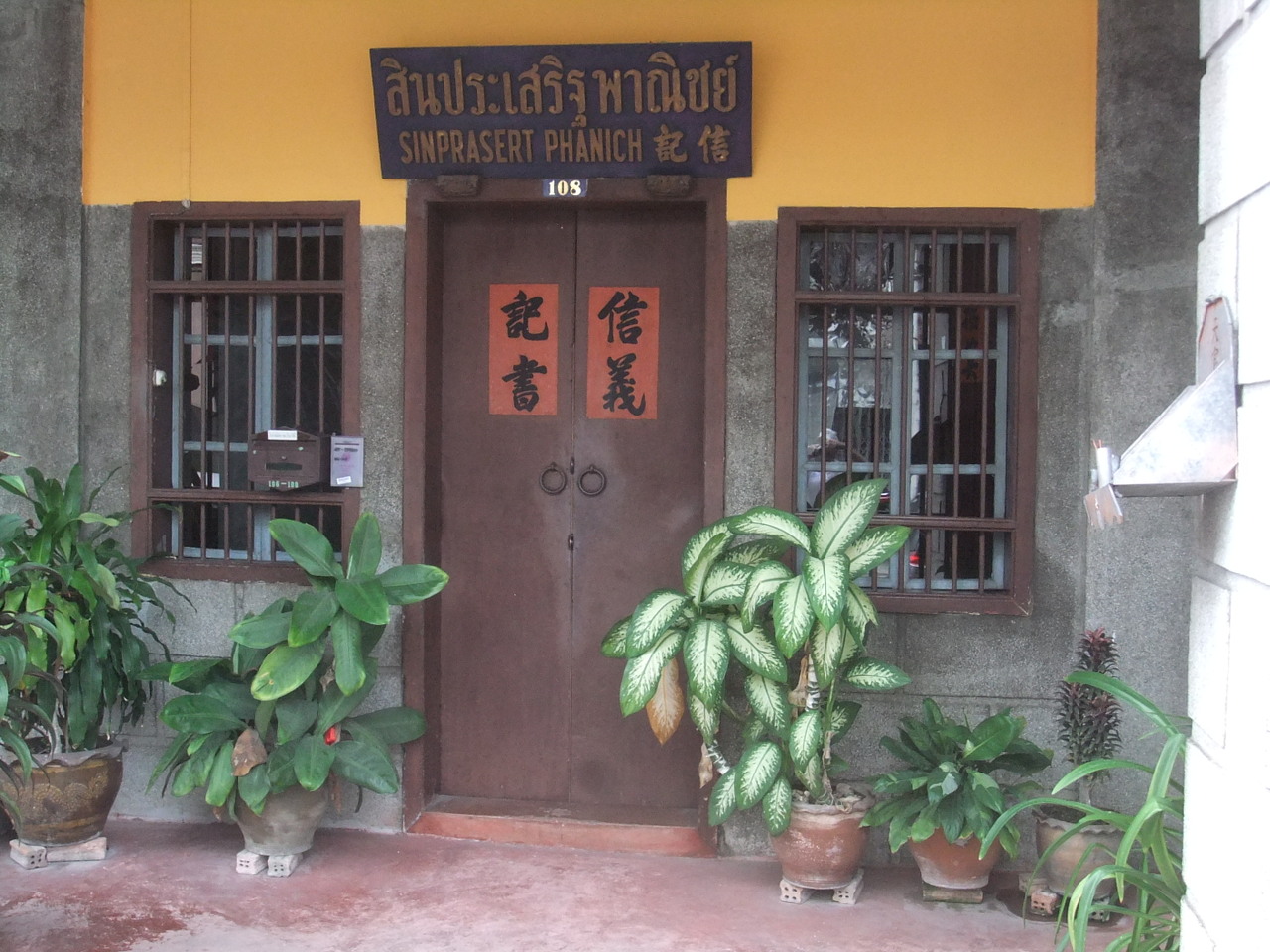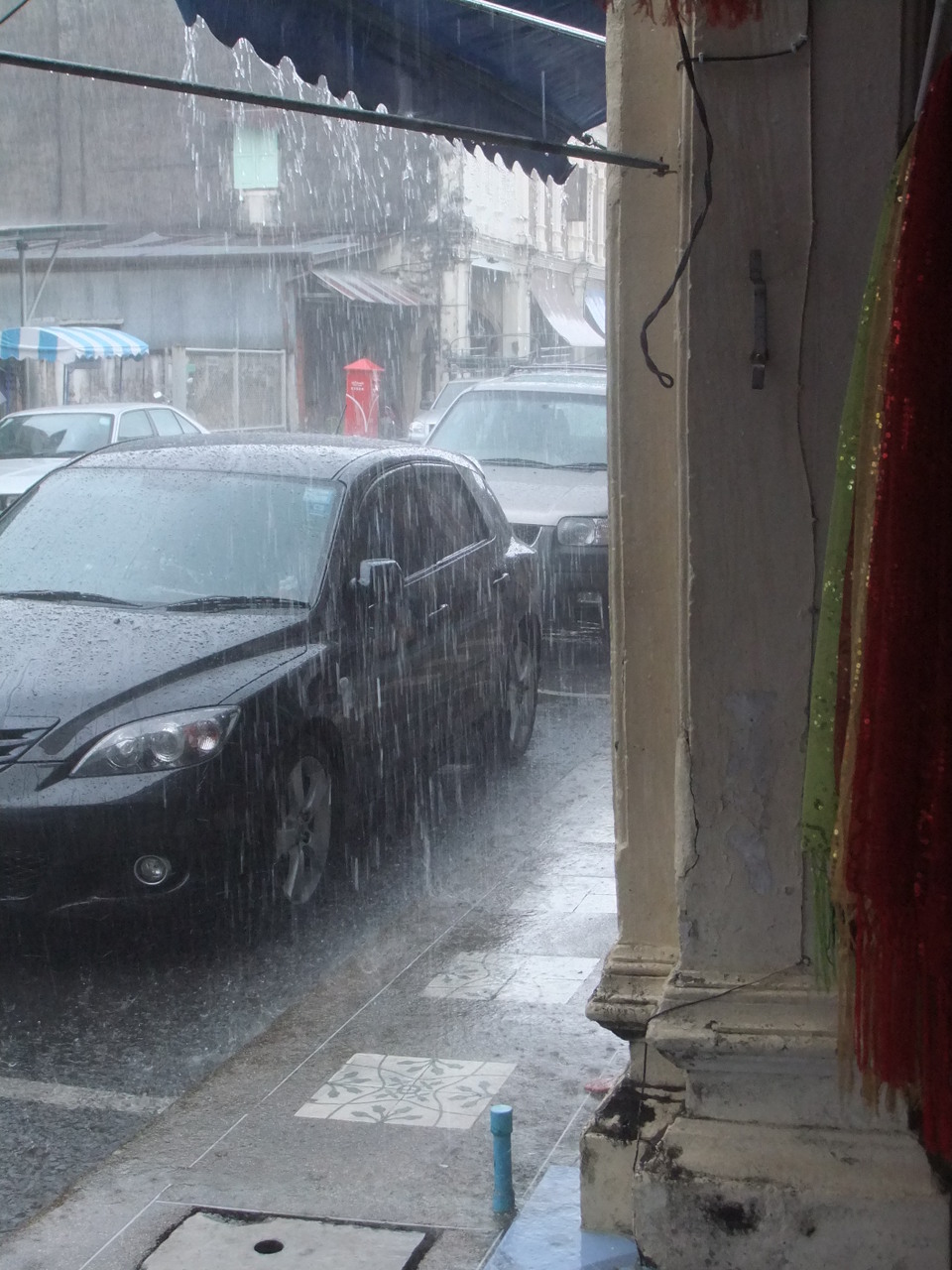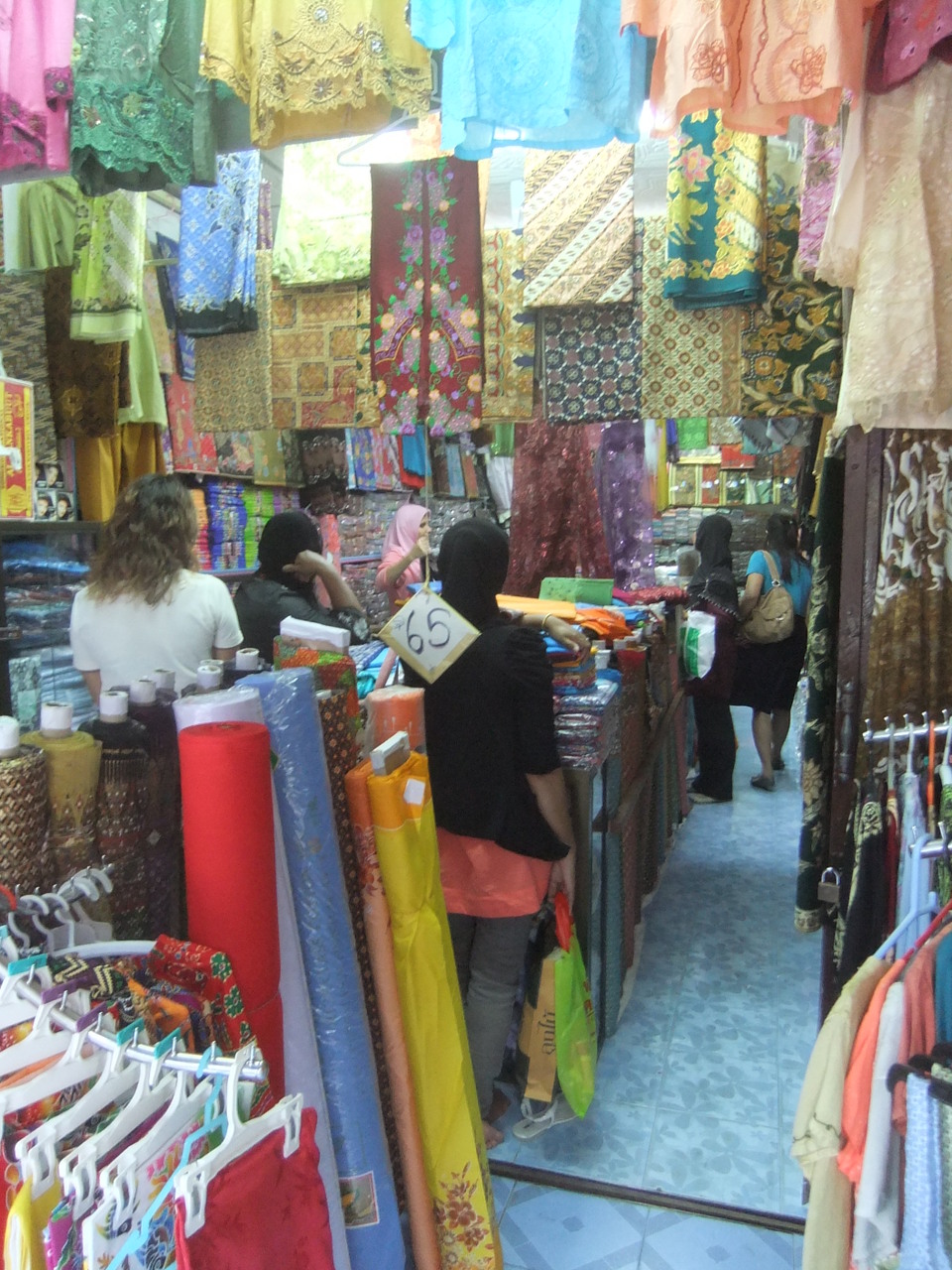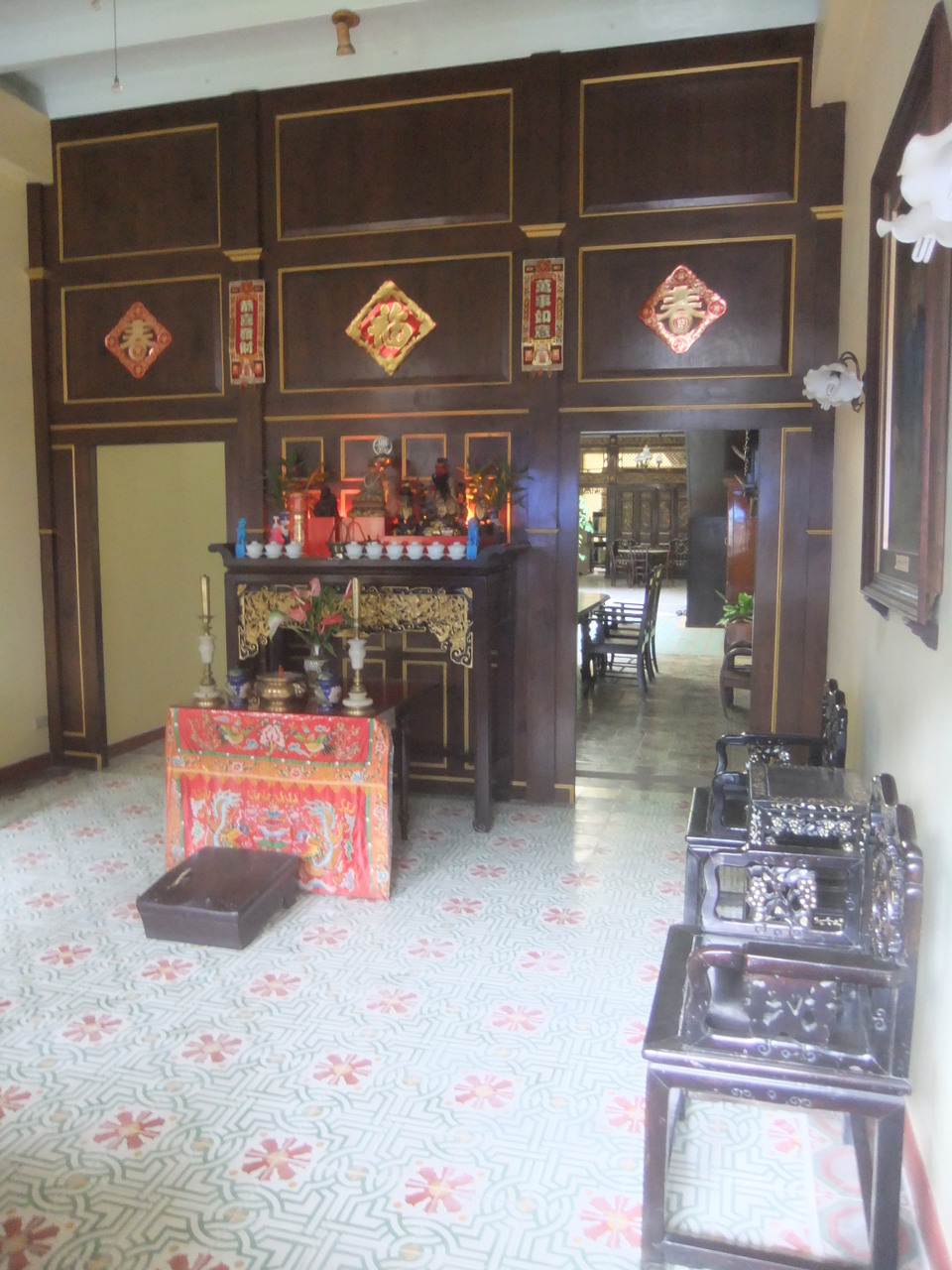 ... and found this spice shop (there's a shingle hanging outside that says "oldest herb & spice shop" or something of the sort):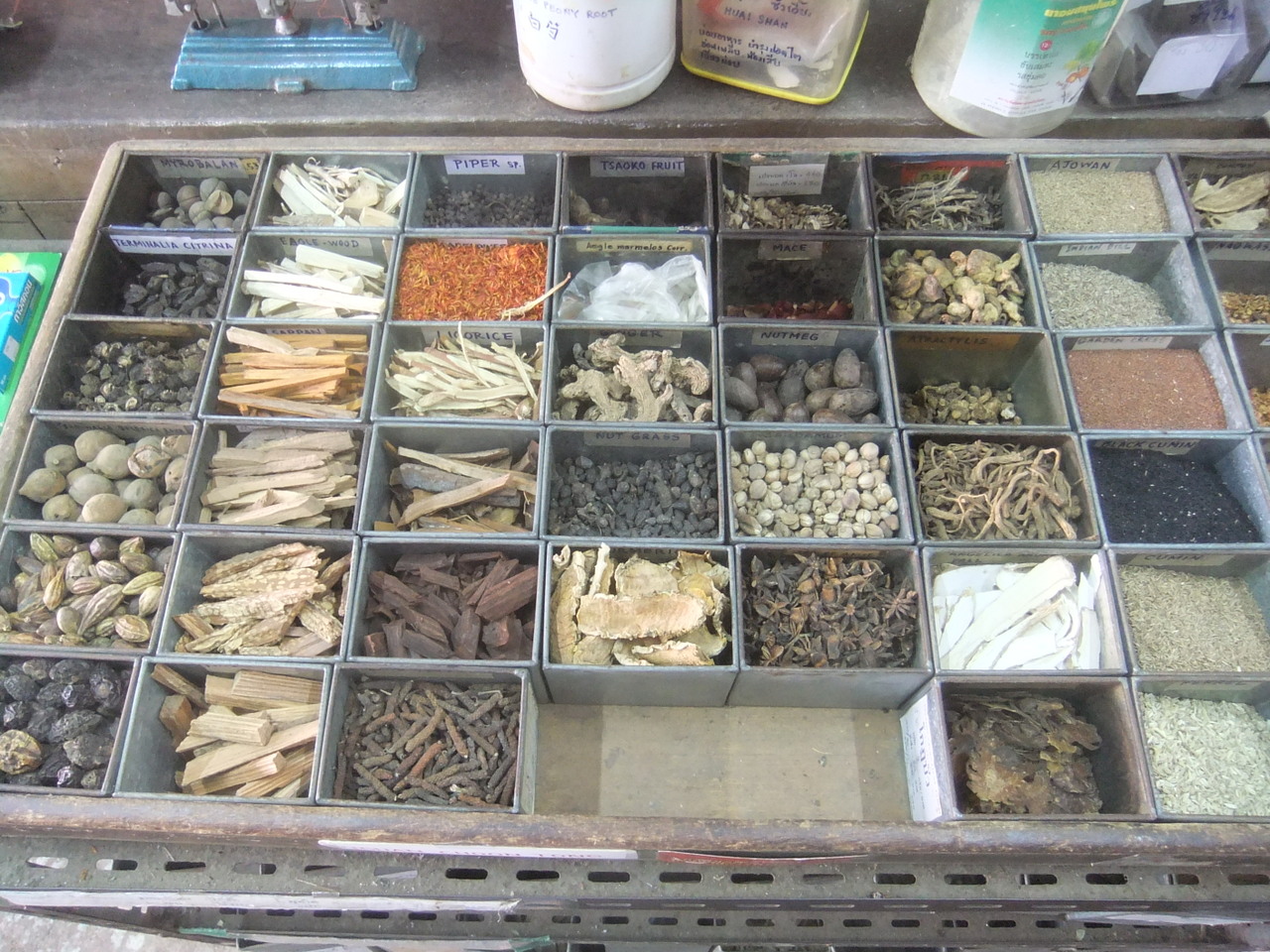 - I took home a good quantity of cinnamon, black pepper and saffron. On the way back to the car I walked past: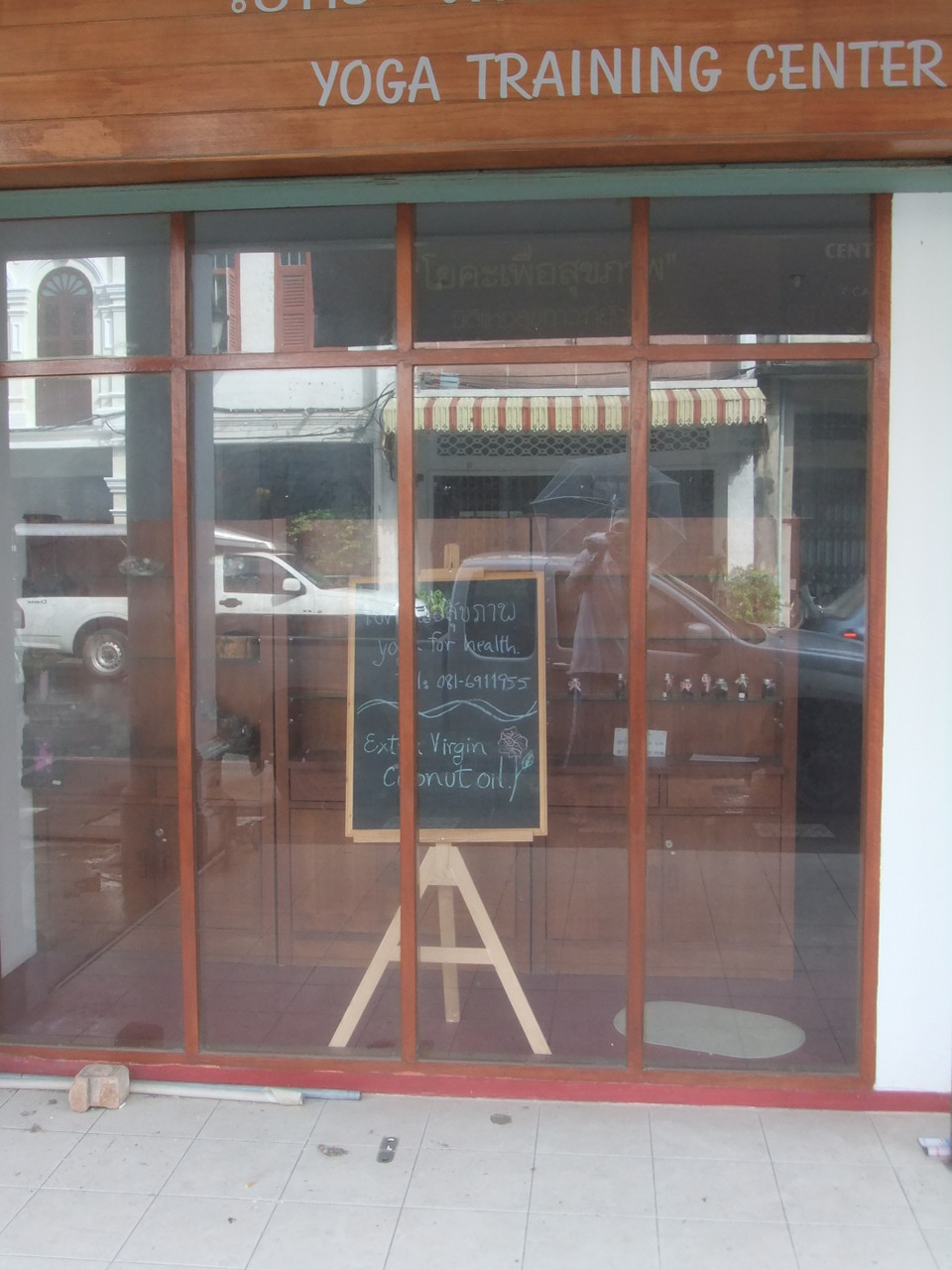 - extra virgin coconut oil ! You saw it here first.
Side street off Thanon Thalang: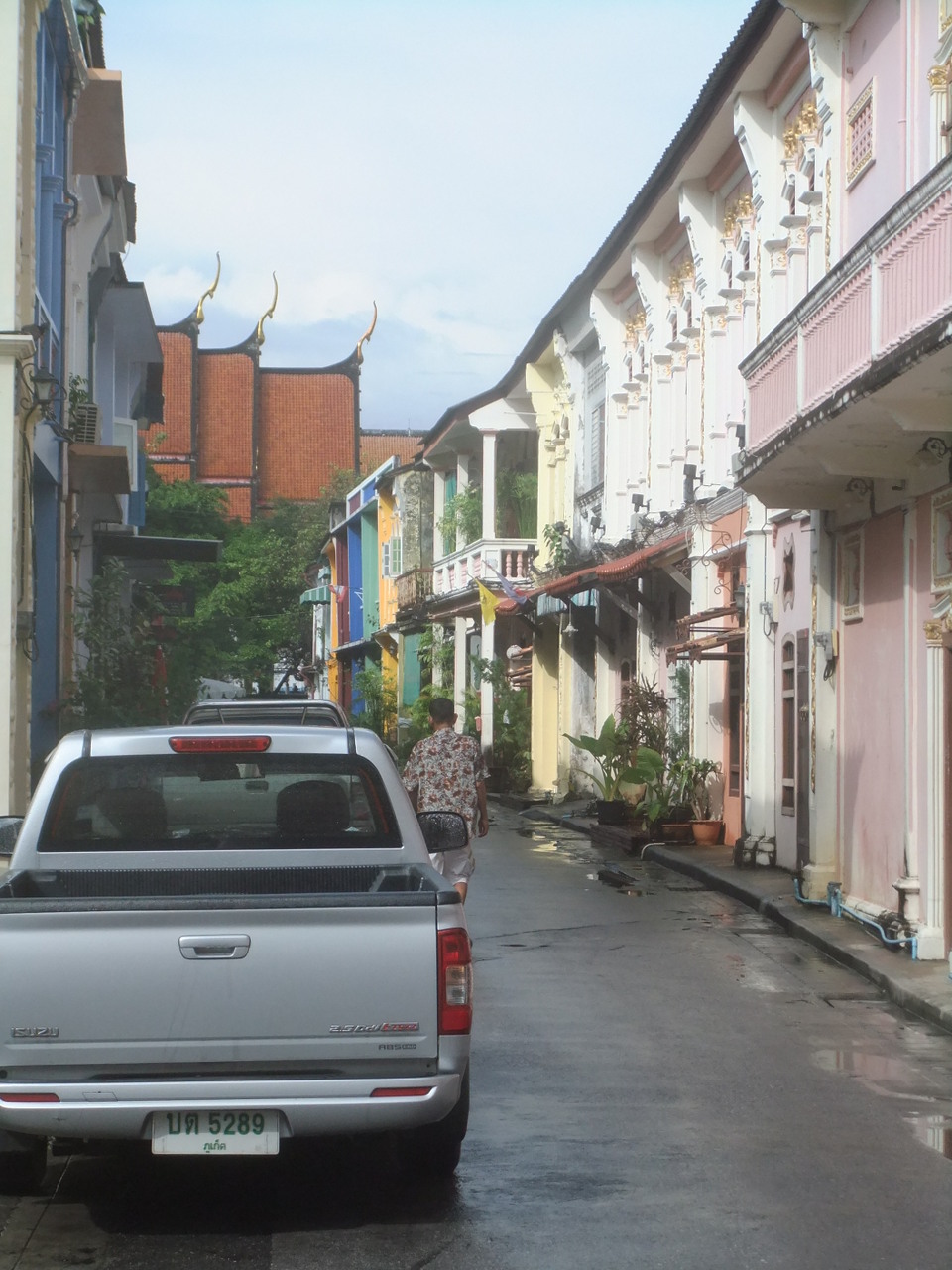 We stopped at another street market, on the outskirts of Phuket Town on the way towards Ao Chalong. Mango porn: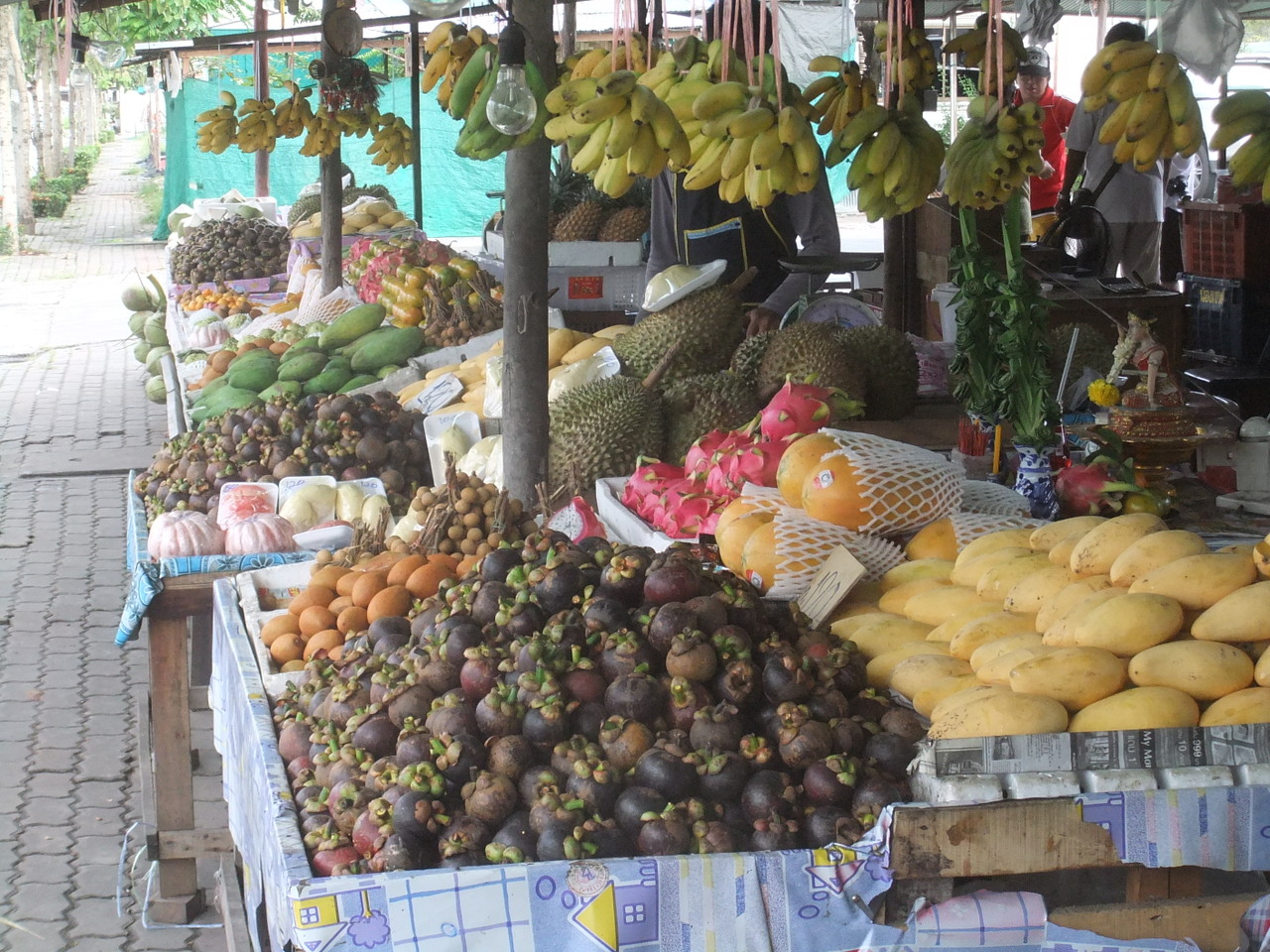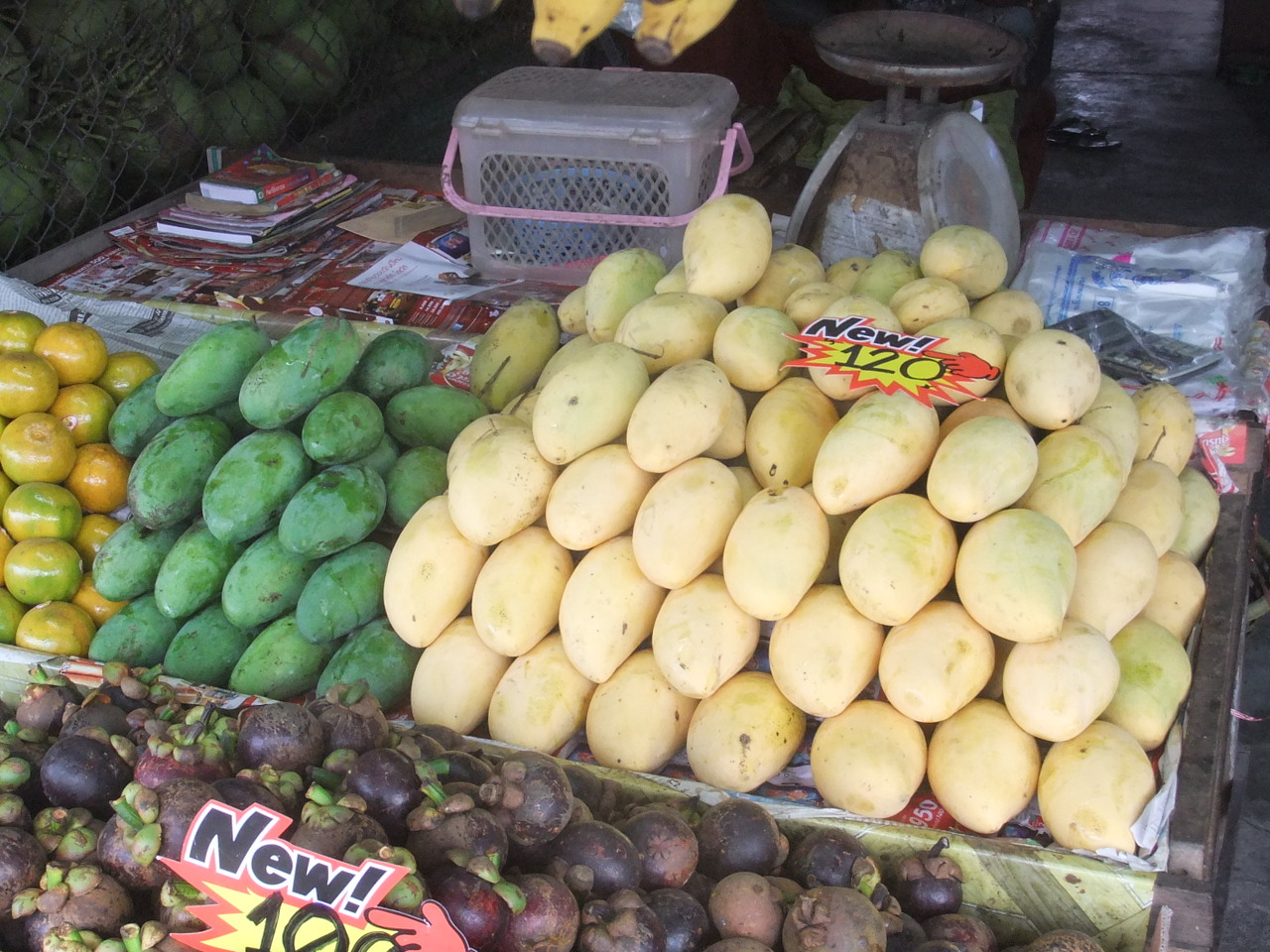 Lastly, hitting Baan Chom View restaurant on the mountain above Kata Beach just in time for sunset: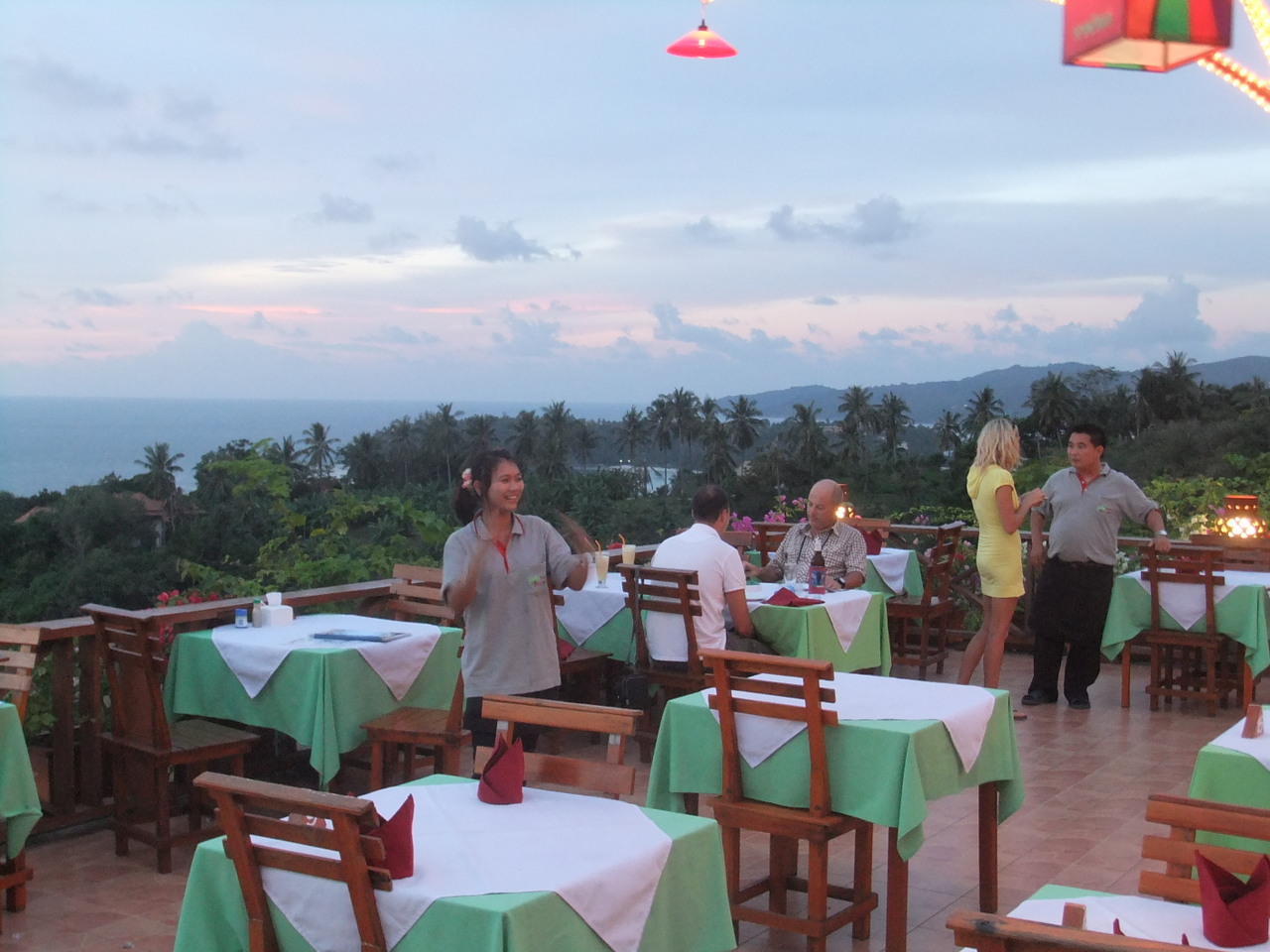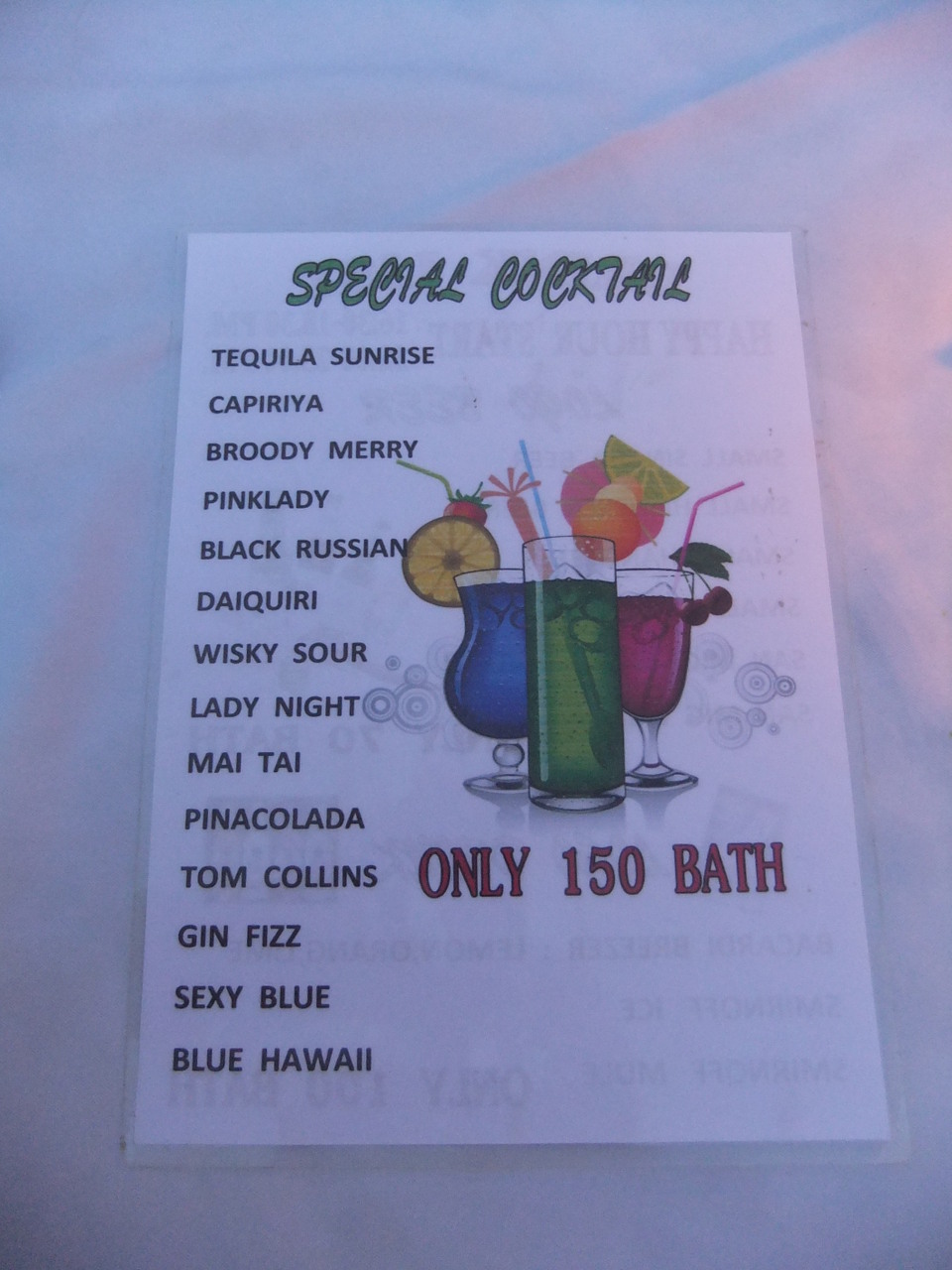 "Broody merry". It's the economy, stupid.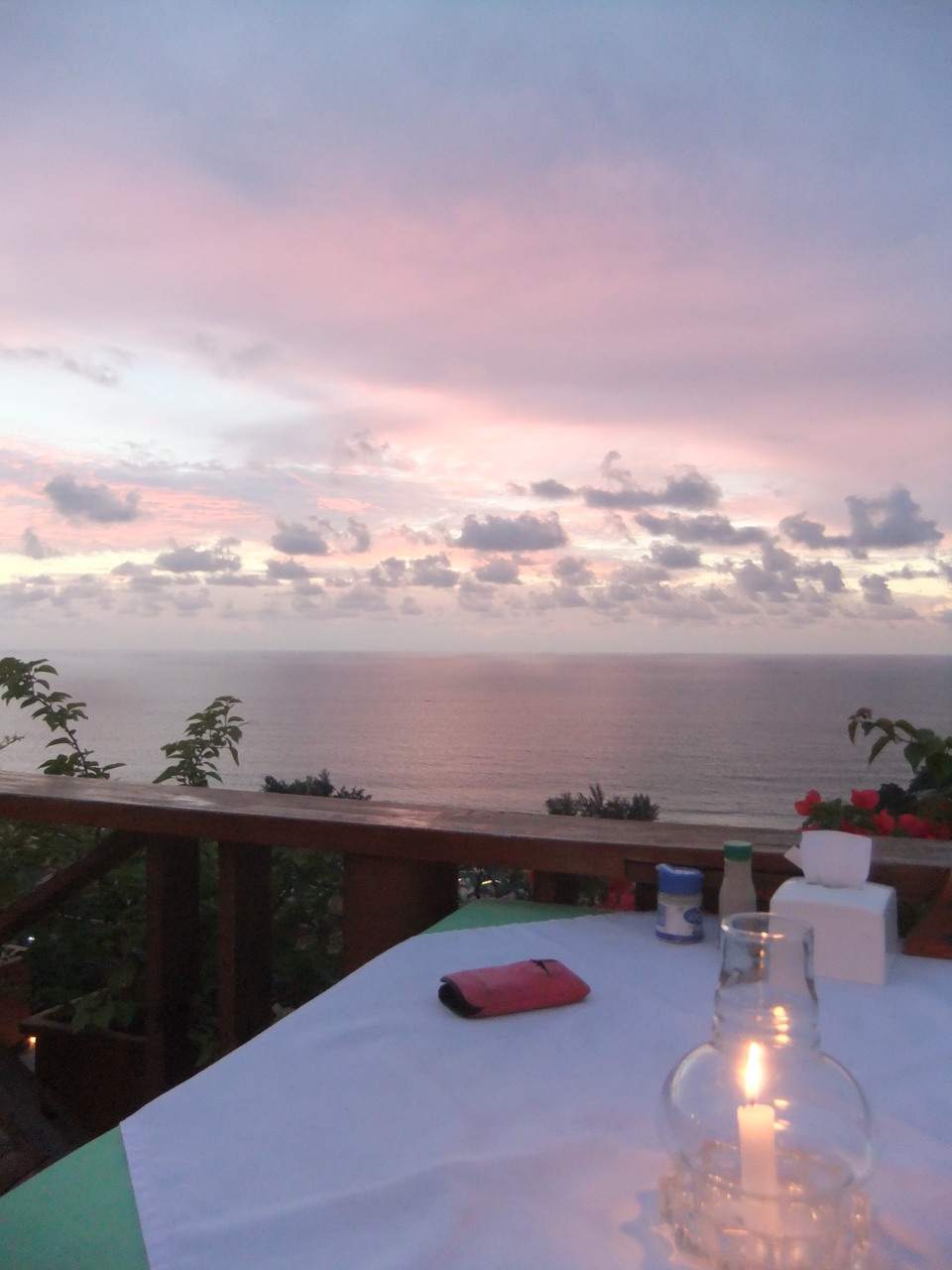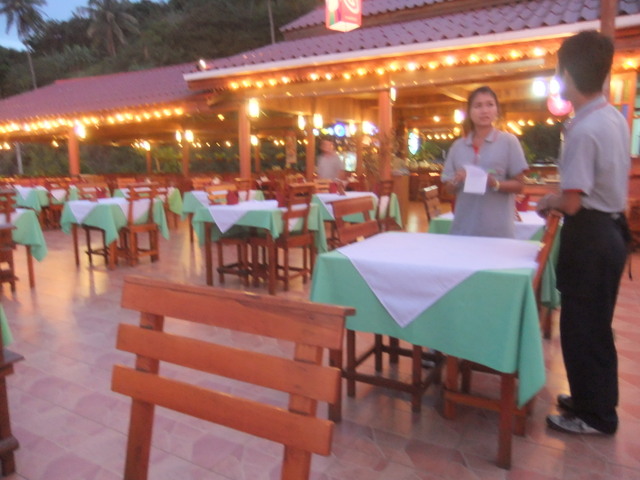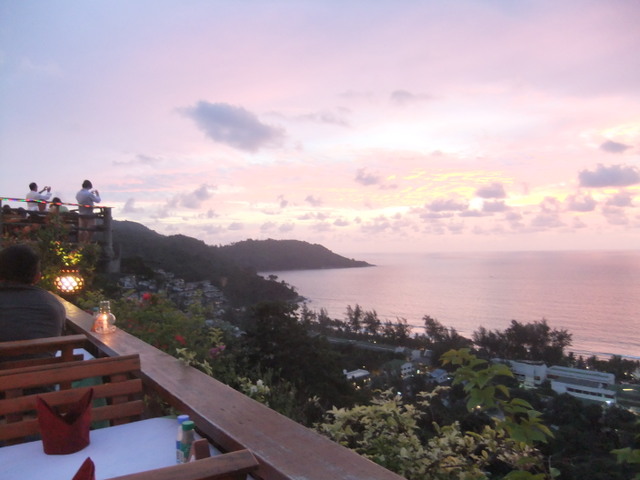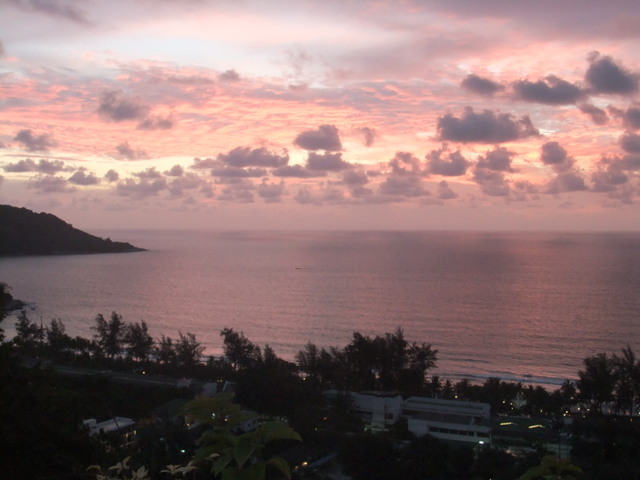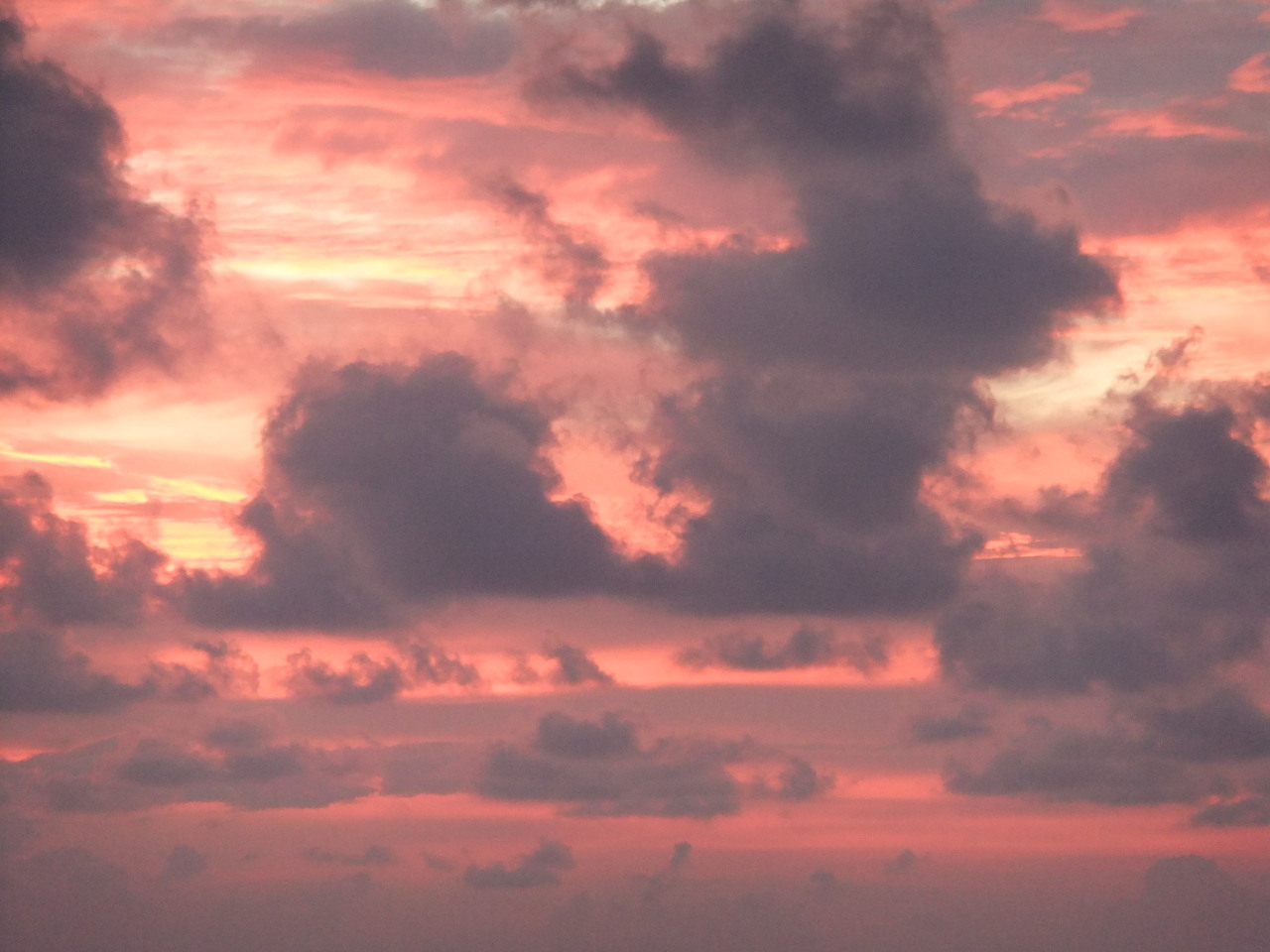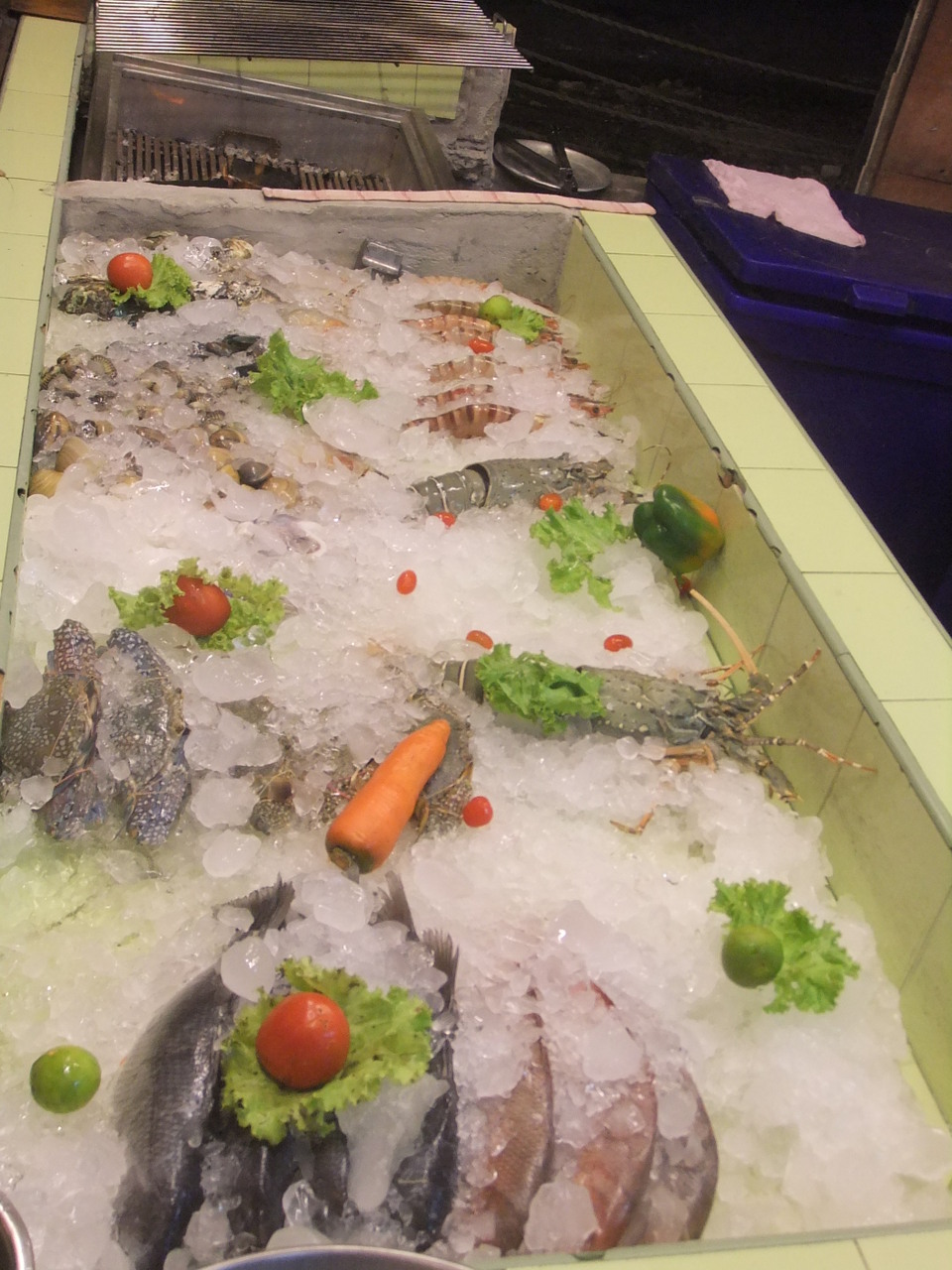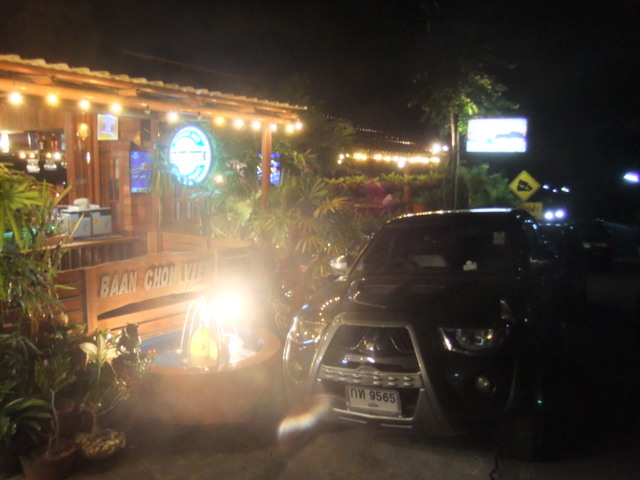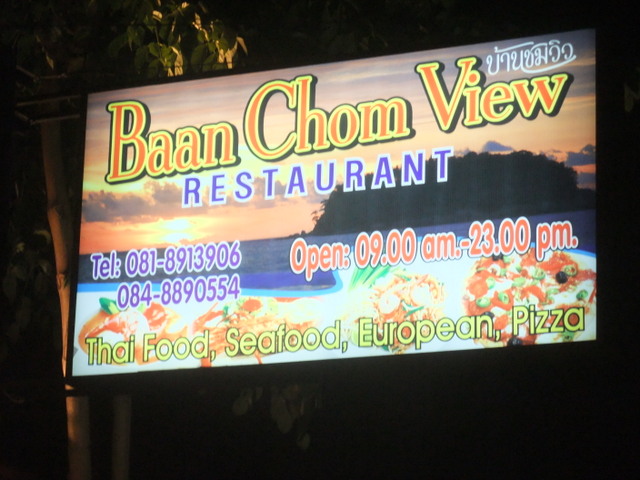 ... and a final beer the following evening at Kata Mama's, on Kata Beach: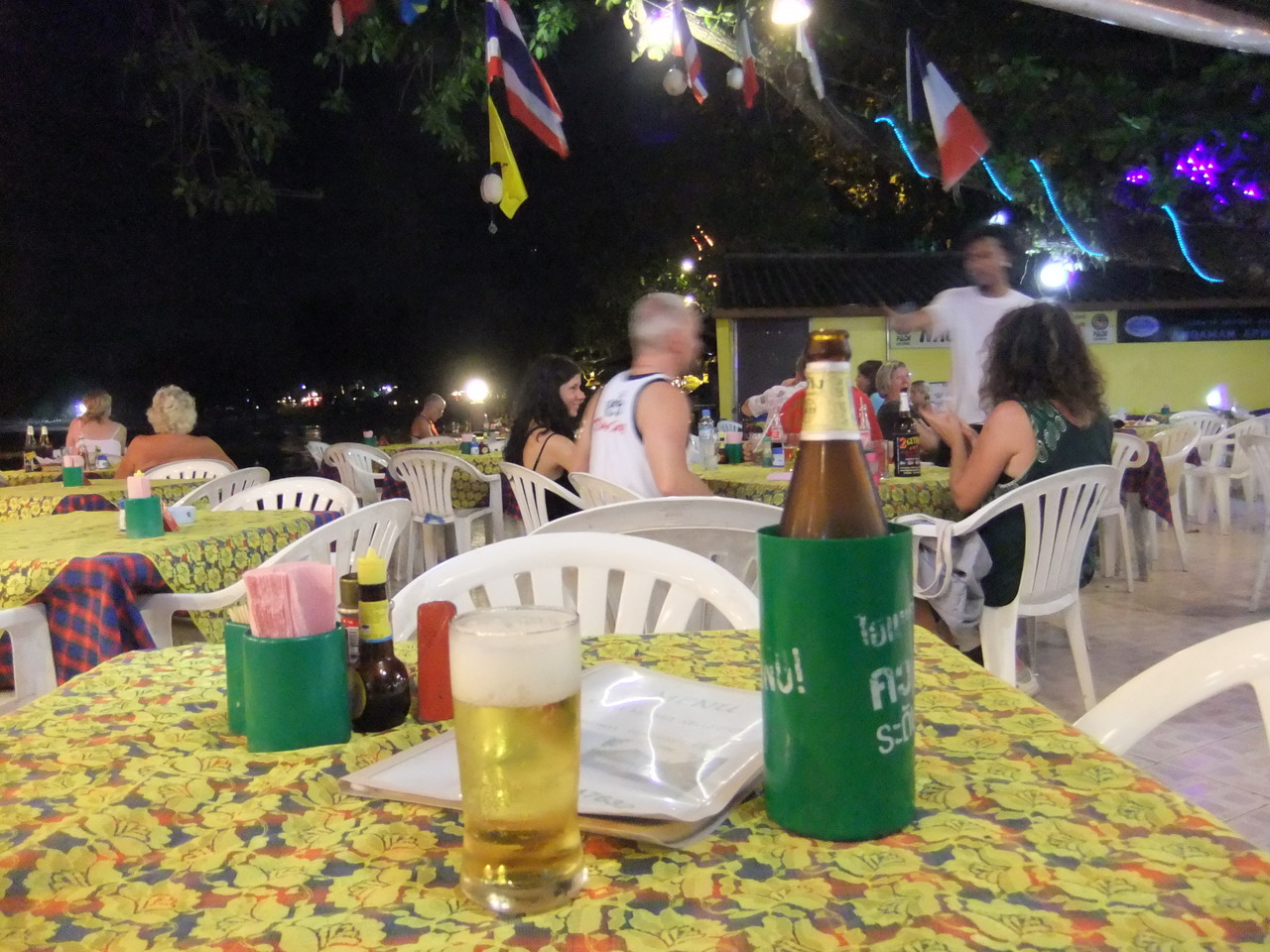 Edited by Blether, 27 February 2011 - 04:38 AM.