I picked up this book recently and had my first chance to cook with it this evening. I was drawn to it because many of the recipes within can be made with simple, fresh ingredients that I can easily locate. And couscous, which I can get at the Carrefour.
The first thing I did was set some preserved lemons going: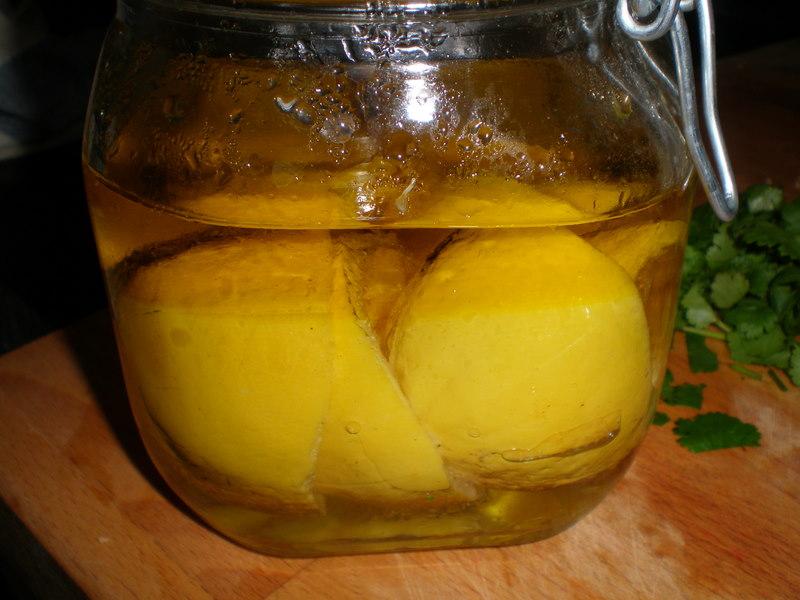 This is the simple, four-day method that calls for lemons boiled in brine for about a half hour; then covered in oil.
Then, the chicken roasted with honey, cinnamon, and ginger -
Roast Chicken with Couscous, Raisin, and Almond Stuffing, p. 92
.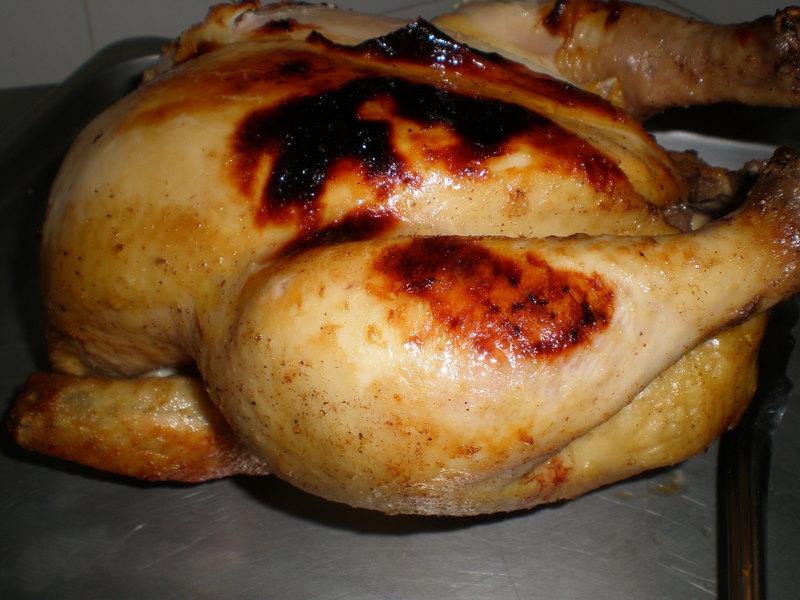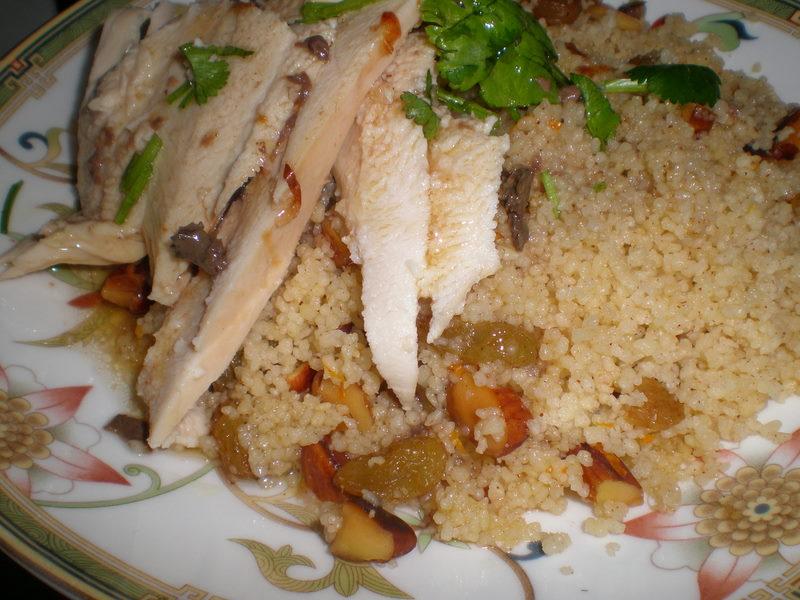 The top got too close to my element, but it tasted exceptional. The honey sauce that drips off the chicken is just the thing for drenching the couscous with to serve. The only ingredient I couldn't get was the orange-flower water, which I simply left out.
On the side, I made the
Mashed Eggplant and Tomato Salad, p. 42
because I'll eat eggplant served up pretty much any way I can.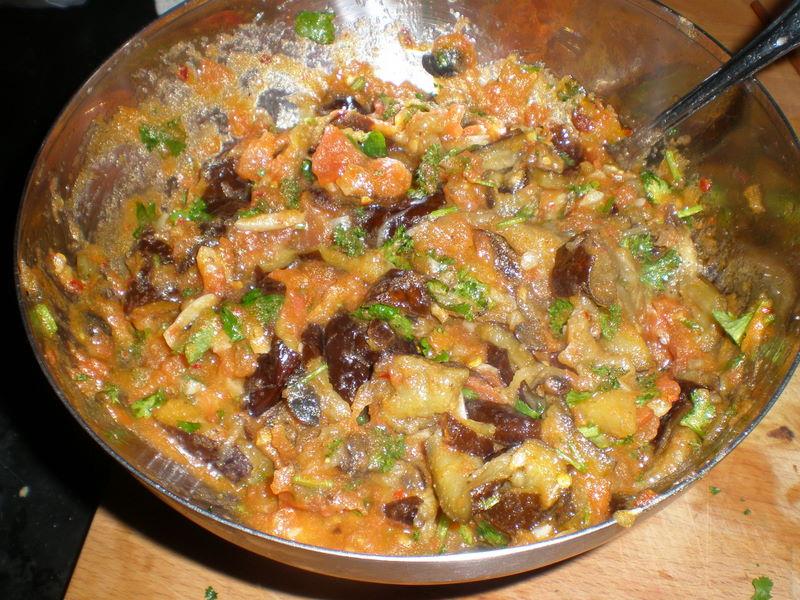 Really good. I plan on making this throughout the summer - with bread and cheese it would be enough for dinner on a hot night. I only wish I had better quality olives.
There was plenty for leftovers for lunch, too.
Once the lemons are done, I've got the chicken, olive, and preserved lemon tagine bookmarked to try.
If anyone else has got this book, I'd be interested in seeing what you've tried or hearing what's good.