My first attempt:
I used jackal10's quick gratin dauphinois from Recipe Gullet, because I was late getting dinner started, and I didn't want to wait around an hour and a half after getting it in the oven.
Random Chinese potatoes. Fairly waxy/wet.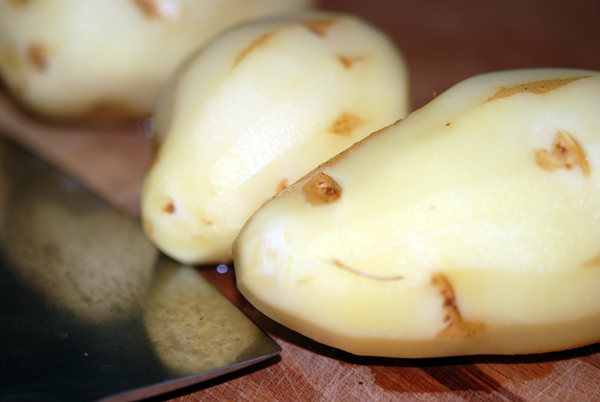 I don't have a mandolin, so I had to rely on my crack knife skills.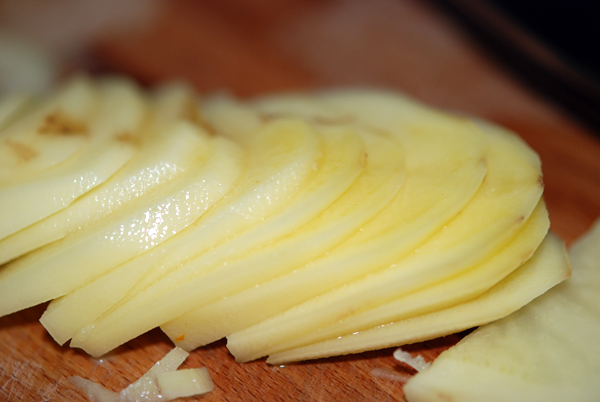 Mixed in with cream - I used double, since I couldn't find single. I didn't have any milk in the fridge, but I think I should have thinned it out - maybe 1 cup double cream, 1 cup water, because the resulting dish was rich, to say the least. No fresh thyme, so I sprinkled in a few leaves. No onion in the house, either, so I added some thinly-sliced baby leeks.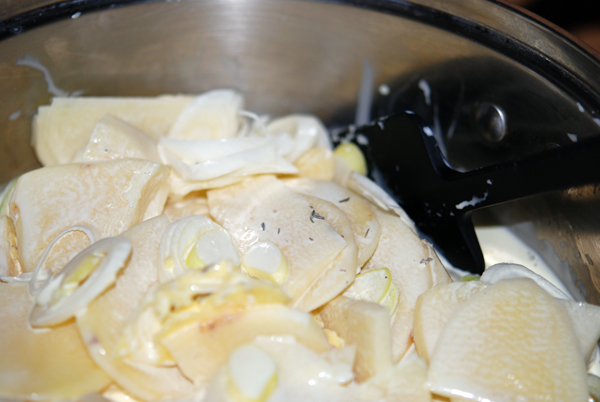 That cooked for ten minutes on the stovetop, which quickly tenderized the potatoes.
Then I tipped it into my incredibly posh gratin dish.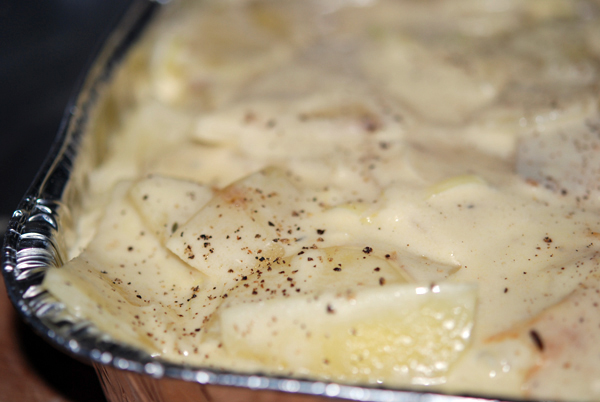 I did NOT dot with butter, due to the aforementioned double cream.
Finished gratin: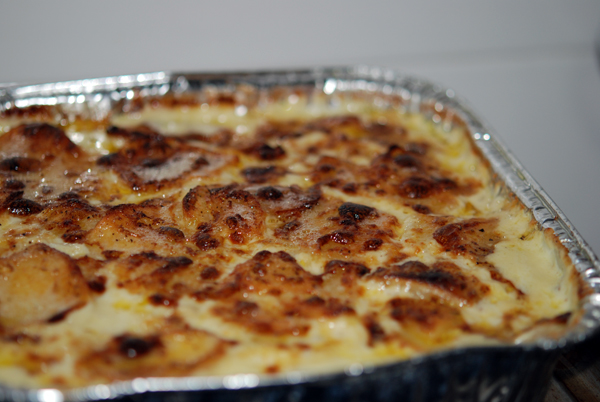 Served with a Vietnamese-French beef with mustard sauce, roasted tomatoes, and a nice pinot noir.
Problems: my double cream was just too rich. I like a drier gratin, so in the future, I think I'd dial the proportion of potatoes up and the liquid down. This is a great recipe if you want a gratin on the table in 30 minutes, though. The top managed that cheesy-flavour-without-cheese that makes Dauphinois such an incredible dish.