I don't think Pittsburgh is represented enough here, so I figured I'd share my recent experience at Nine on Nine.
My wife and I got the tasting menu - 8 courses, $72. The portions of some things were spot on, others too big. We were given what I considered extremely tough duck, which was replaced with the a braised lamb dish with escarole and white beans. The service was great, not intrusive nor cold/formal.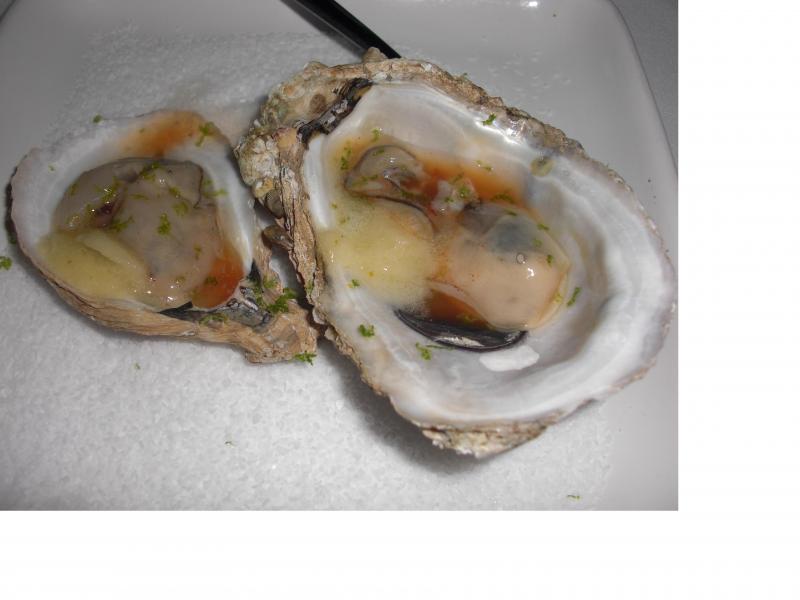 Oysters with yuzu sorbet. The sorbet was a little sweet for me.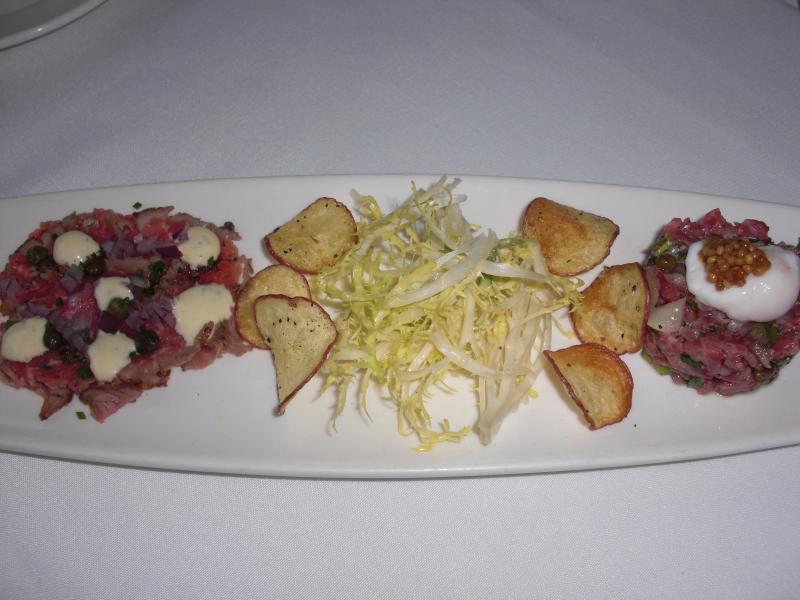 Filet carpacio with rosemary aioli on left and tartare (mustard, capers) on right. Both good, but the aioli made the carpacio even better.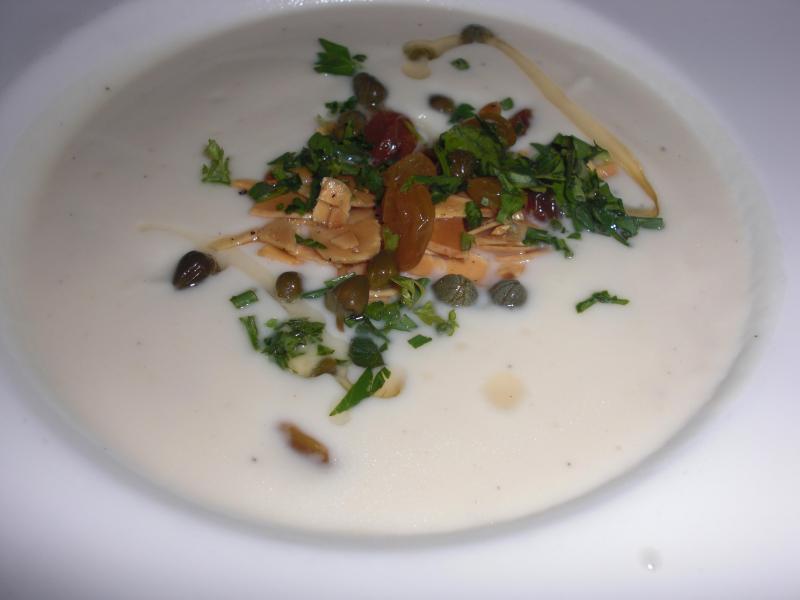 Cauliflower soup with capers (appearance #2), almonds and raisins. I thought everything went well together because I was a bit aprehensive with the description. The portion was a bit big.
Wild mushroom and truffle risotto. Two generous shavings of black truffle with smaller shavings mixed in. Well done.
Skate wing with beans, potatoes, capers (appearance #3), pine nuts, frisee. I've never had skate before, so I was excited to try it. I can't comment on the cooking as I don't know what it's supposed to be like, but the texture was very soft. The frisee was way too salty. I thought my first piece was an oversight, but the second was just as bad. My wife could not eat hers.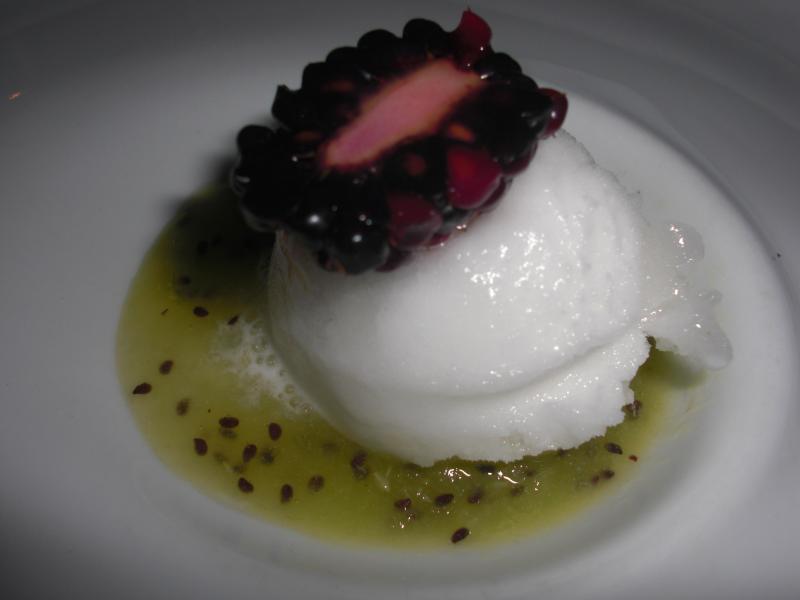 Lemon and sambuca sorbet with kiwi puree. Not too much sambuca, so it was very refreshing.
Duck, mascarpone grits, brussels sprouts, carrots. As mentioned above, extremely tough. Neither my wife nor I could eat it and I've never sent anything back in my life (I'm only 27 though). Server was gracious. Kitchen said it's Labelle Farm and they are gamier and possibly tougher. When the servers brought out a comped lamb dish, she said the kitchen apologized and said it was undercooked as well.
Braised lamb with escarole and white beans. At this point, we didn't really need more food, but the kitchen did not want us to be disappointed after the duck. This was meltingly tender, but was lacking something to make it pop.
Banana, peanut butter, chocolate. Caramelized banana, dehydrated ganache, ganache ribbon, peanut butter. My wife and I had this before, but it's still just as good. A good way to end a meal.
Overall, not my best experience here. I've been here in the past and had better experiences both times.