I was asked to act as an oral examiner for the College of Family Physicians in Montreal for the spring exams and I jumped at the chance. I immediately checked to see who was available to come along. Anna was unable but Kelly (plusone) was in. We wasted no time getting train reservations to come up on Thursday the 6th.
So it was a bit of a shock last Friday when I got an e-mail asking me when they could expect that I'd arrive at the exam center - apparently I read things wrong - this weekend they are marking exams - last weekend was the oral exams! Doh!
Well, the train tickets were non refundable, the hotel was booked, I had the time scheduled off work - so no point cancelling.
So Thursday morning bright and early (well not bright yet cause it was so early) we jumped on the train with our 100 lbs of luggage and set off for Montreal. Our first pictures are breakfast on the train - fresh fruit followed by an omelette with leek, potatoes, mushroom and zucchini. It was a pretty good meal for travel food.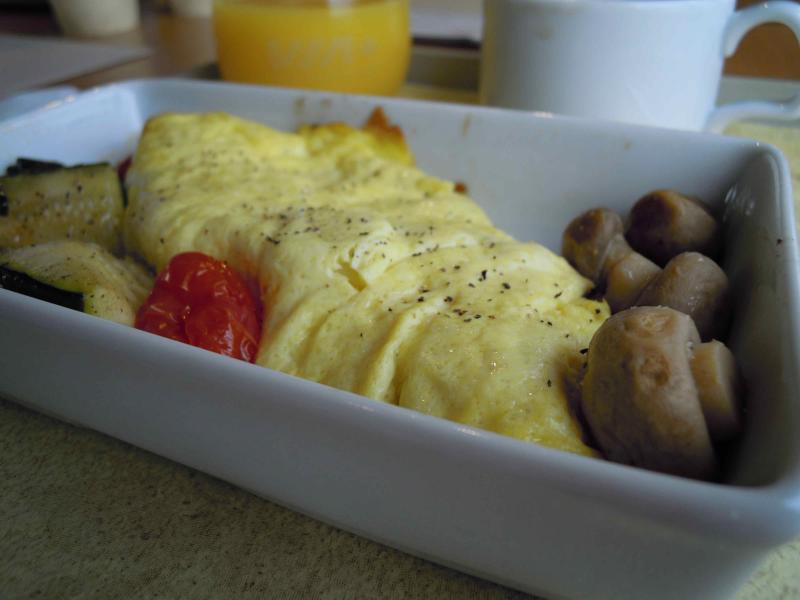 We arrived at the hotel a little after 1 and decided to grab a bite in the hotel restaurant - called la Coupole - which seems to get pretty good reviews. They had a prix fixe lunch - we shared the Caribbean striped bass fritters and the Bocconcini and tomato salad.
A palate cleanser of a green tea, lemon, basil and rum did it's job admirably.
Kelly opted for the Lobster Sandwich on tomato bread, grilled fennel guacamole and homemade potato chips. I enjoyed the Black Angus tartar, and frites with mayo.
Desserts were Creme Brulee and fresh fruit.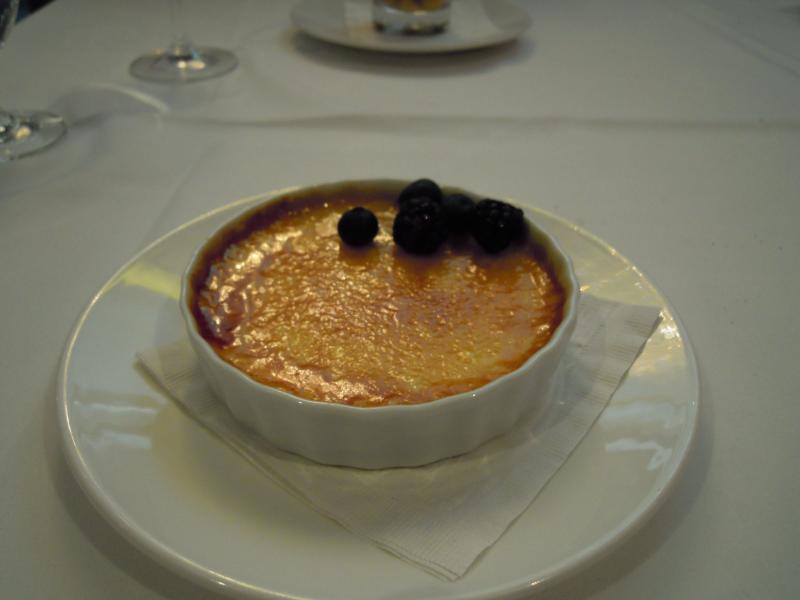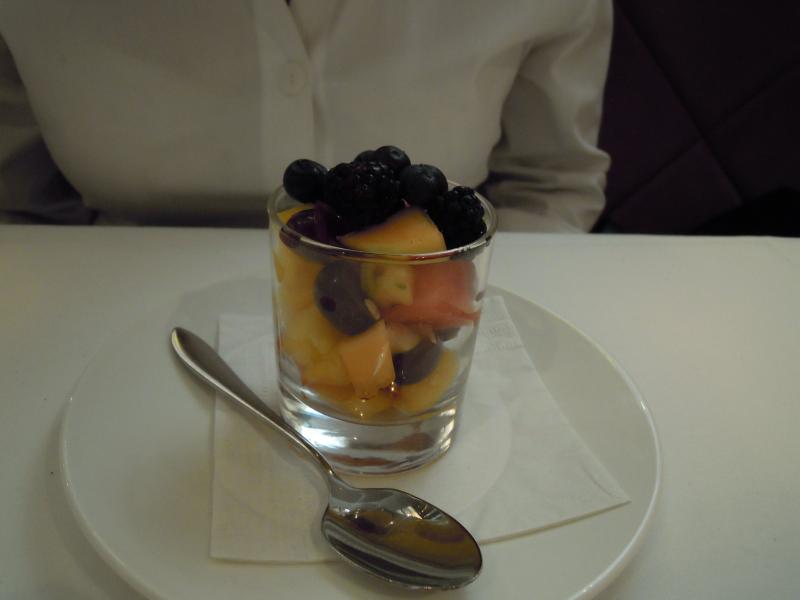 Dinner Thursday night at le Club Chasse et Peche - the Hunting and Fishing Club.
Edited by Kerry Beal, 08 May 2010 - 02:57 PM.