I first made this with quesadillas, but realized quickly it can be used for whole lots of stuff that needs a spicy, citrus-y complement. It's more like a pineapple pico than salsa, but who am I to start a discourse on the semantics of Mexican condiments?
It doesn't turn out blurry in real life. That's just the picture ...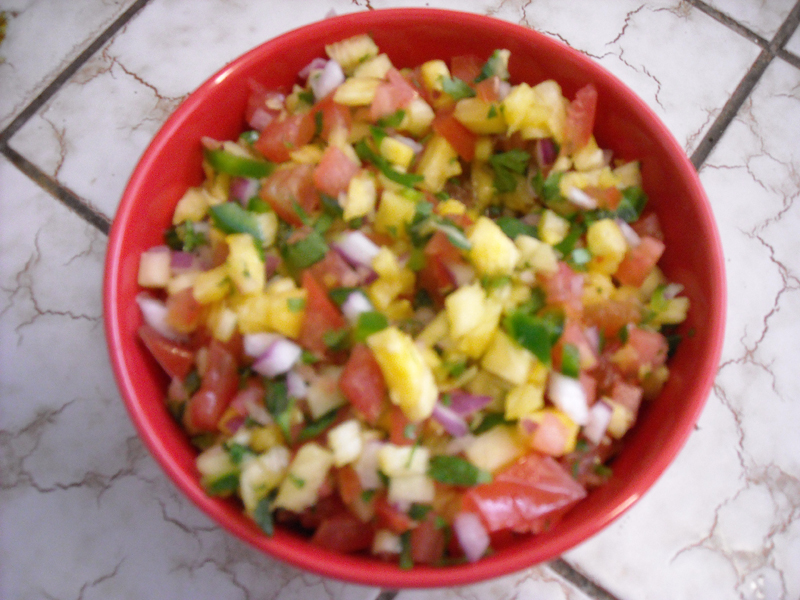 Ingredients:
1/2 Cup seeded and diced tomatoes (if you want to make this in a hurry, omit this and the jalapenos and use a can of Rotel Hot, though it won't taste quite as good)
1/2 cup finely diced golden pineapple
1/4 cup minced red onion
1 tablespoon minced fresh cilantro leaves
1 teaspoon minced jalapeno (To taste, really. I leave the seeds in - obviously, removing them would make it less hot)
1 tablespoon fresh lime juice
1 tablespoon fresh orange juice
Salt to taste.
Directions:
Mix it all up in a bowl. Give it a couple hours to chill in the fridge.