OK took me a while to get pics uploaded, but here are the brining pictures from this weekend, which I will follow with today's sausage making.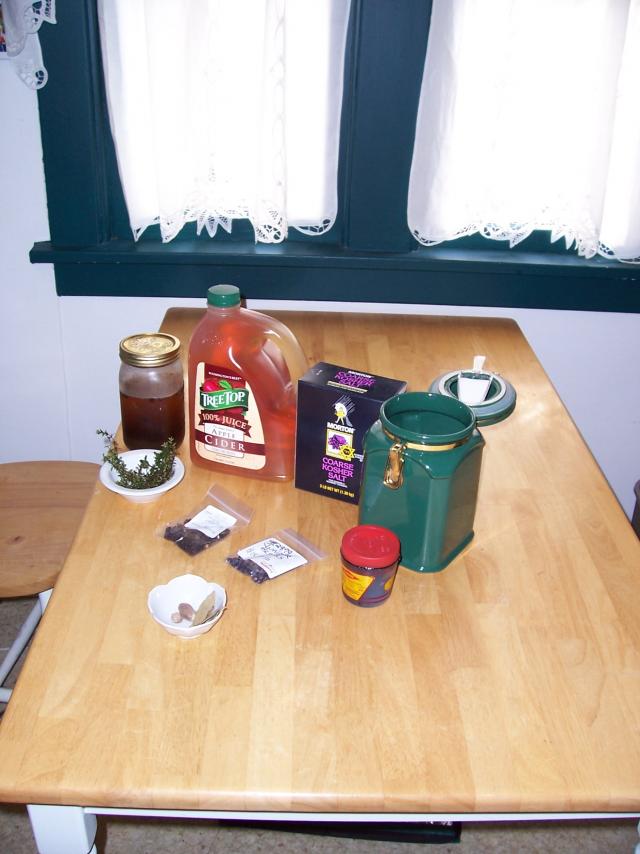 Salt, sugar, apple cider, fresh thyme, pepper, juniper berries, whole nutmeg, bayleaf, garlic which I forgot to put in the picture, and Tamarind paste. Bruce's original recipe called for whole tamarind pods, which I couldn't find the first time I made it but I did have tamarind paste in house, and since the result was quite happy I've just stuck with the paste ever since... [Oh and a bit of last years brine which I had stored in the freezer.]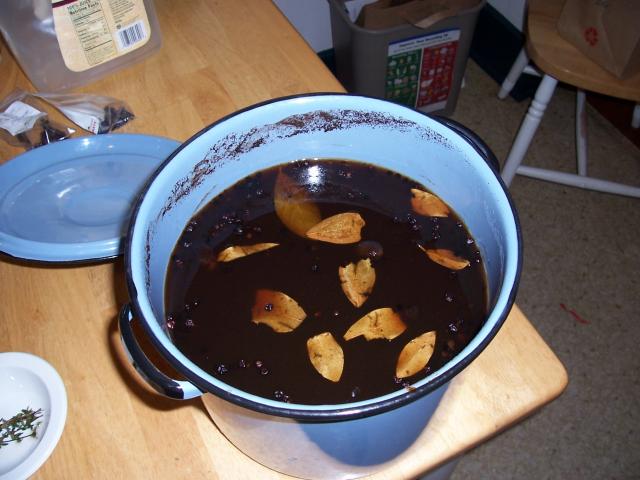 Brine ingredients all boiled together & cooled down ready to pour over pork
2 days of soaking in salty flavorful liquid later and the pork is ready to roll!
the pork chops go whole into the bean pot, while most of the pork belly gets sliced into postage stamp sized pieces & distributed in the beans & the lamb ragout, but some of it gets ground into the sausage.
And speaking of the sausage: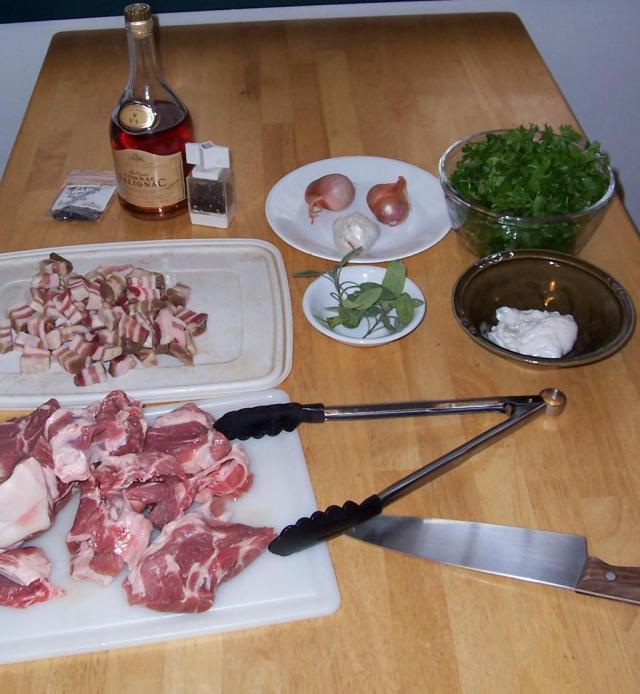 the dark bowl with the white lump is the casings after soaking but before final rinsing. Getting ready to be ground up & stuffed we have Juniper berries, pepper, cognac, garlic, shallots, sage, parsley, pork shoulder & the brined pork belly.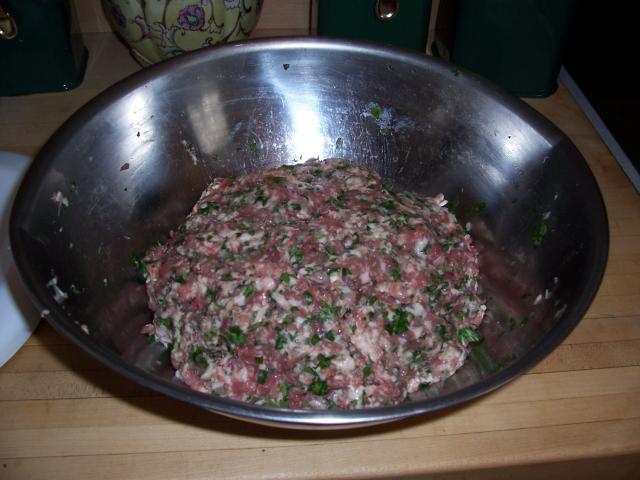 Here's the sausage mix all ground up, and with a bit of salt added, because the test piece I fried up was SOOOO good, but it needed just a bit of salt...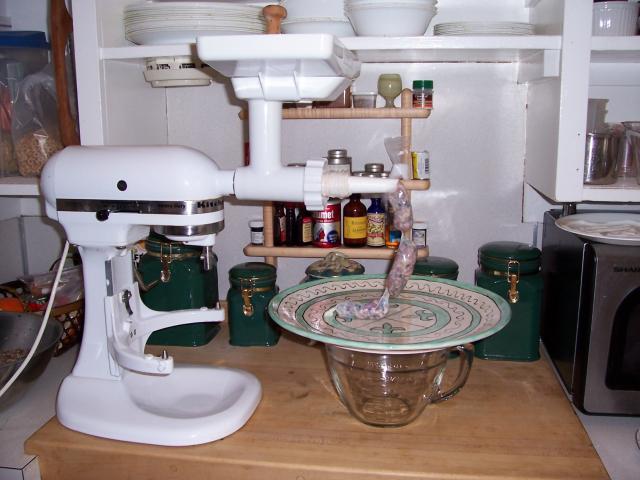 and here's the first few sausages coming out. Fortunately Bill wasn't home so there are no shots of me perched precariously up on the kitchen ladder to make the sausage because when the Kitchen-Aid is set up on the counter it's too high for me to see into the hopper without a boost

And here they all are ready to hang out in the fridge with their little ducky friends.
small tragedy today: I had boiled down my duck stock, and put the pot in the sink so I could cool it down and go out for the afternoon, and as I was running the cold water to fill the sink I turned away for a moment, and the pot started floating & slipped under the faucet, adding buckets of water to my perfectly reduced stock

The pot is now back on the stove & I am stuck here wallowing in self-recriminations because yes of course I know better & that just makes it worse...
Tonight the lamb ragout

which will make me all happy again, but for now I need a break from the kitchen.
see link in previous post if you want additional pictures.