A Turkish women taught me how to make handraked couscous using semolina. She was taught by her Moroccan mother-in-law as the rules of marriage dictate. It is a simple technique that needs to be practiced to obtain uniform grains and not clumps.
I need a partner to photograph the raking and sifting but for the meanwhile:
semolina used to make couscous: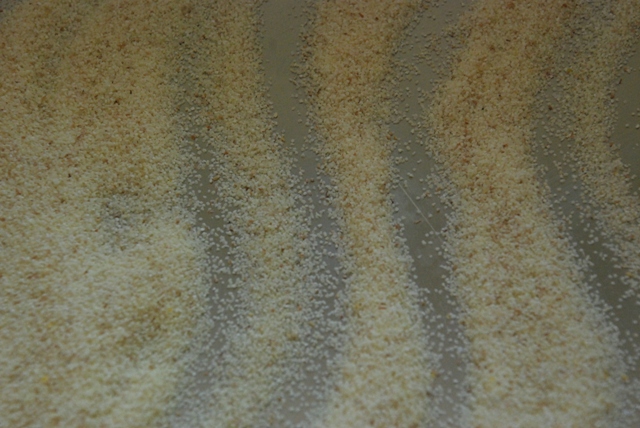 Couscous after raking and steaming twice using a couscousiere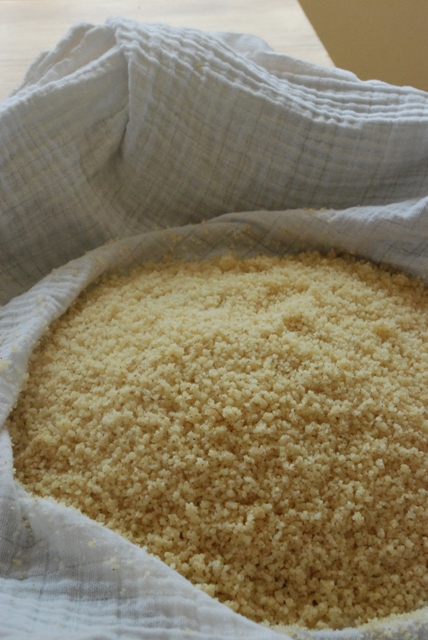 Meatballs flavoured with cinnamon, turmeric and paprika and cooked with celeriac and peas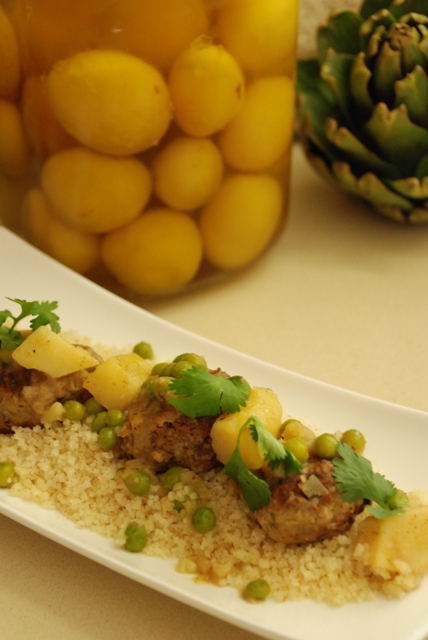 Does anybody in EG make couscous?