My neighbor decided to organize her backyard shed and found this nifty gadget.
she asked me "Do you want this piece of junk?", oh yeah! You put the leaf at the bottom of the machine, add the filling and press down on the lever and presto! it
burps it out on the other side perfectly rolled! Although I do it faster without it I will never be able to achieve such uniformity. I want to ask my neighbor if she needs more help with cleaning out her shed, who knows what great gadget is lurking in there.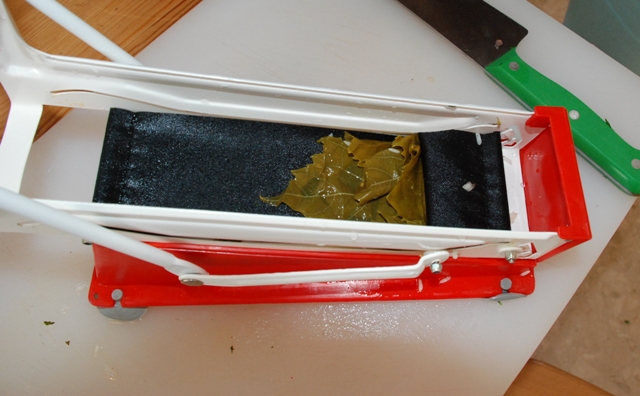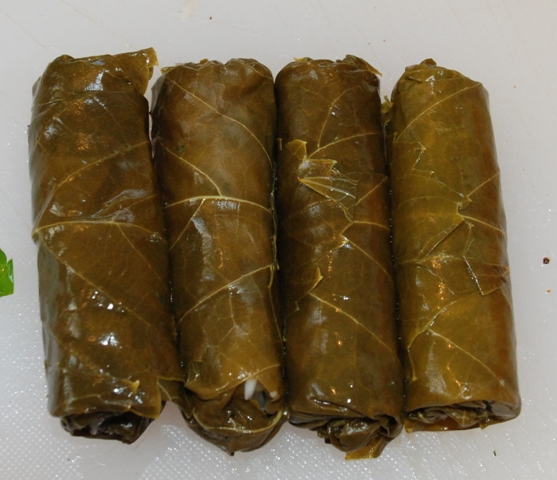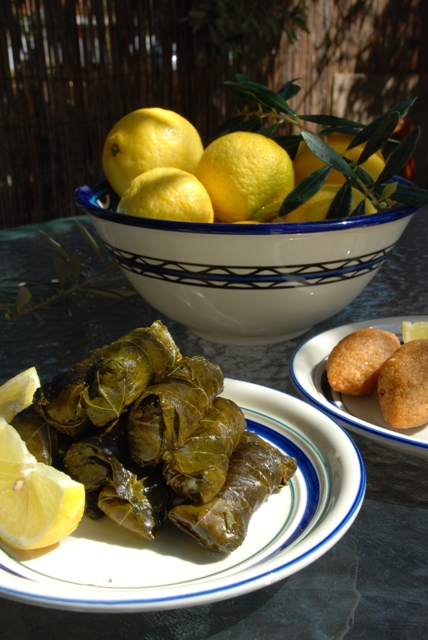 Edited by melamed, 17 March 2009 - 09:44 AM.