As residents of Maine negotiate their cars around icy towers of snow and contemplate the gray skies of another approaching winter storm, a clutch of taught, plastic quonset-style greenhouses just south of Portland coax tiny bundles of Japanese brassica from well-tended earth.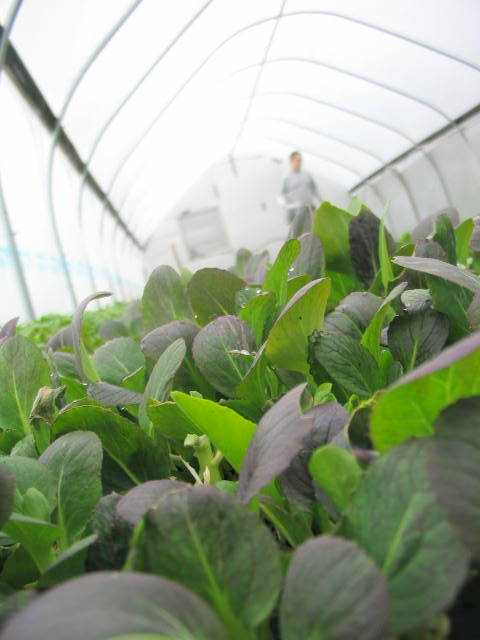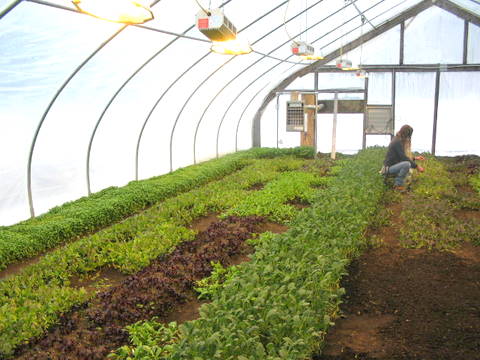 Welcome to Sunset Farm Organics of Lyman, Maine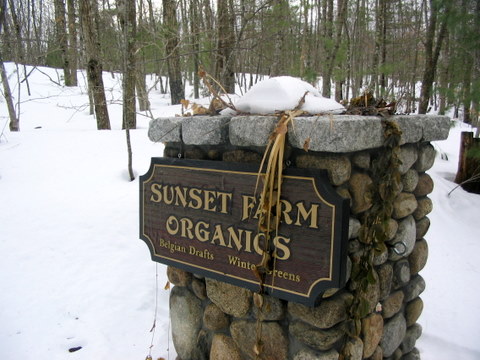 I met owner/operator Paul Lorrain in the middle of the Old Port last December. He was carrying big plastic bags of gorgeous greenery into Street & Company, a seafood restaurant at 33 Wharf Street. After a spirited chat he invited me down to the farm to look around someday. Last week I paid Paul, Dave and Christine a visit.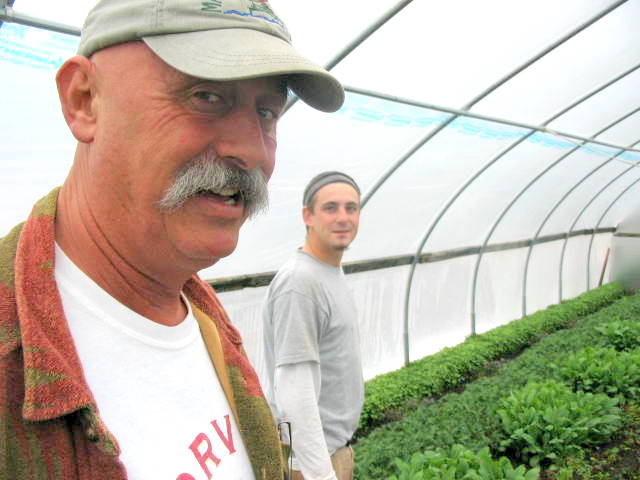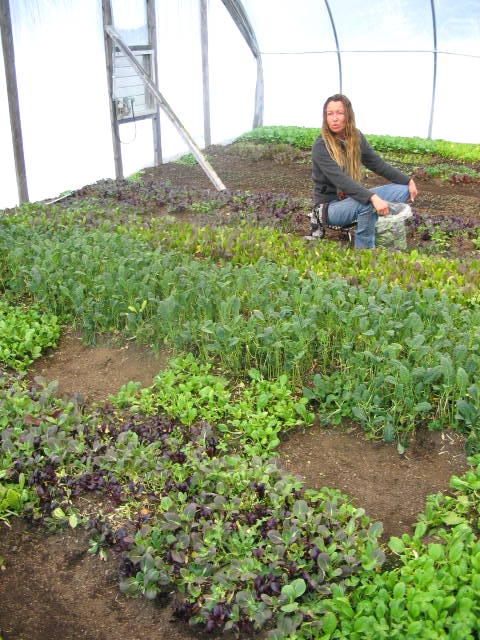 Paul built his first greenhouse in 2000. Now he's up to six with another two slated for next season. There's been the requisite ups and downs but at this point he's able to - for a fee - provide a complete set-up of his growing operation to anyone living in harsh climates like Maine's.
In light of the growing interest in growing things, Paul - an active board member of
M.O.F.G.A.
- feels that operations like his could see some real action in the coming couple of years, either in the operations themselves or just the fabulous bounty that is produced within.
I have some great pictures from my tour of Sunset Farm Organics coming up. If only I could embed the wonderful smell of dirt and greenery that day too.