Have you ever found yourself on the road in France with no time to stop for a 2 hour French lunch? We have, several times, but we've always just shrugged and sat down for a couple of typical, and typically enjoyable, French midday hours. But last week the universe shifted as we pulled into a highway McDonalds in Bretagne.
It was the first time in at least 7 years that I'd thought to open my mouth and put anything from McDonalds into it. This McDonalds was featuring an Anglo-Saxon series of burgers.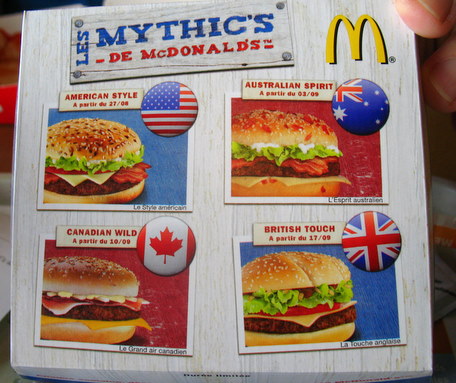 The Canadian Wild looked surprisingly good.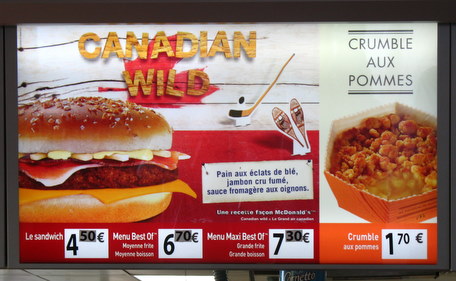 Although I kind of doubt that
jambon cru
, which is raw ham, features in the US version, if there even is a US version.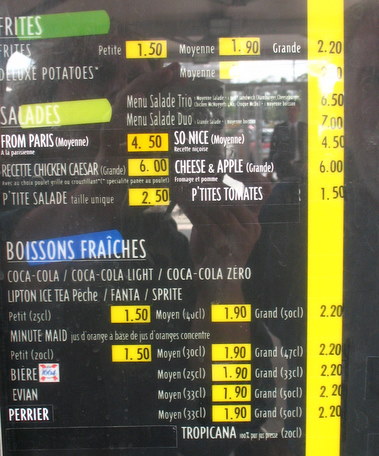 If you want a beer with your burger you can have that.
And if you want an Evian you can have that too. You'll get a nutrition blurb, whether you want one or not,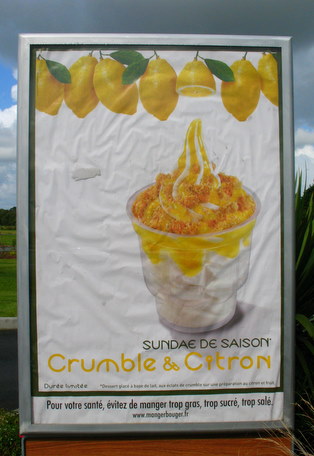 like the message at the bottom of this sign for their "lemon crumble" dessert, which says that for the sake of your health you should avoid eating too much fat, sugar, and salt. I think that's required language in France, since you see it everywhere, but it looks especially funny chez McDonalds.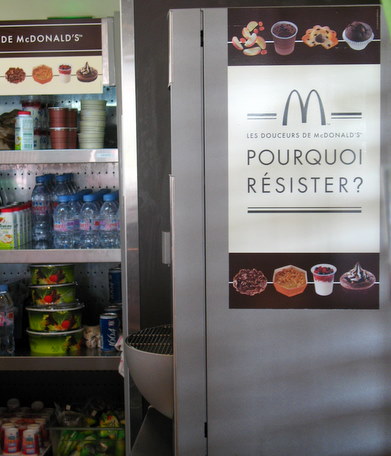 I especially love this little message: "Why Resist?"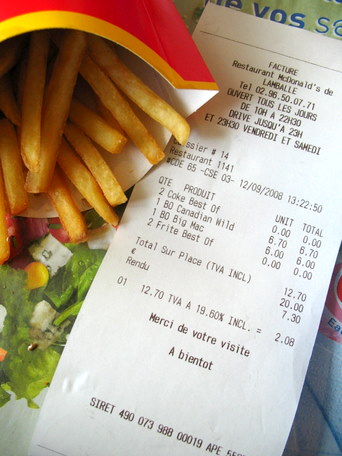 Well, one reason could be the bill. Two burgers, two medium drinks and two medium fries set us back 12.70 Euros, which at today's exchange rate is $18.08. Now that's a Whopper!
Edited by Abra, 17 September 2008 - 12:14 AM.