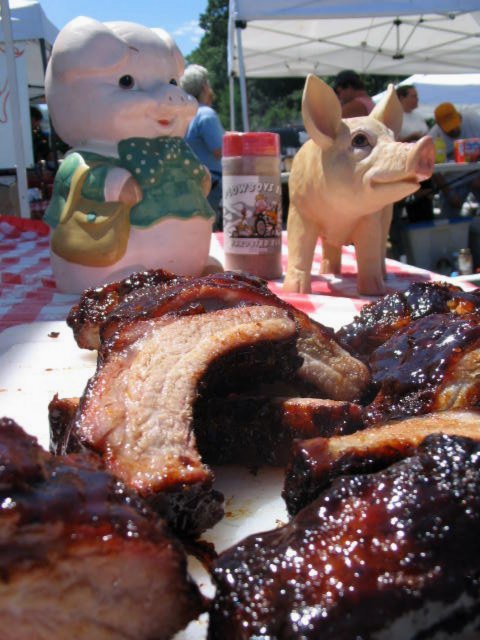 New England's top BBQ specialists converged on
Zach's Farm
in York, not far from the New Hampshire border for the
2nd Annual Great State of Maine Barbeque and Grilling Championship.
We arrived early to beat the crowd...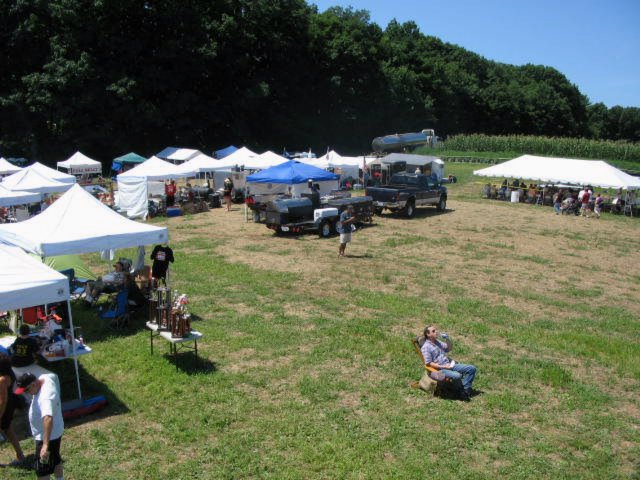 Contestants to the left - judges tent at right. Below, the Music Stage and vendors. The Farm House is tucked in the trees,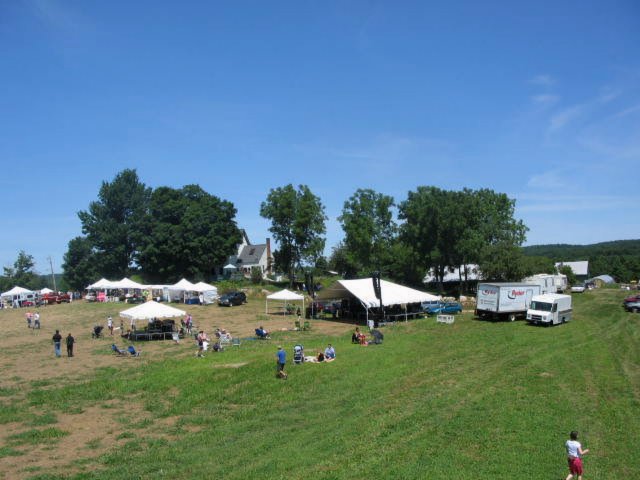 In between was a vast beer tent supplied all weekend by Portland Microbrewer
Gritty McDuff's.
Most of these guys were up all night...