We kicked off the 2007 Heartland Gathering this evening at Light Bistro. Fifteen of us enjoyed a wonderful special menu. i managed to leave my printed copy of the menu behind, so if someone could PM me the exact descriptions I'll edit in better captions. For now, here are some pictures.

The
Amuse
- a "Gazspacho Granita"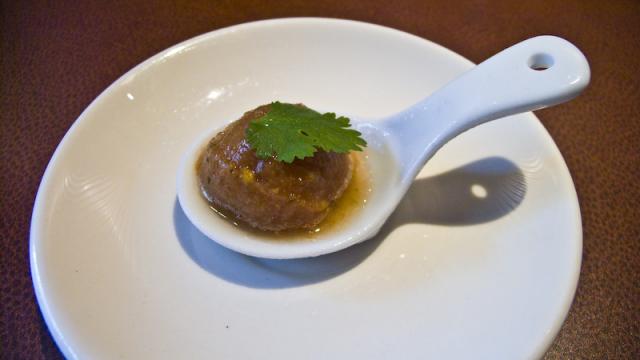 A spicy little beginning to the meal.
Eggplant Flan/paddlefish caviar/olive oil cracker/chive
The paddlefish roe is an interesting addition to this dish. The flan is flavorful and has a gorgeous texture.
Carpaccio of Kobe beef/fig/beets/chile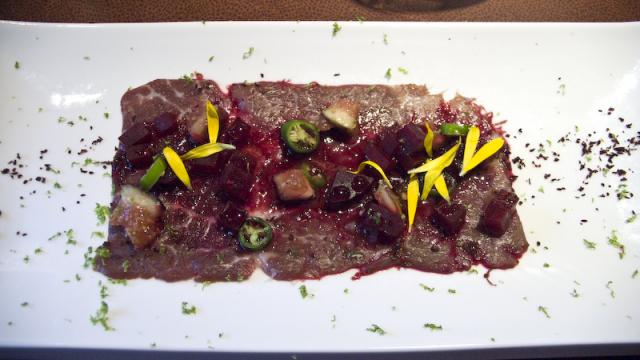 The beets and chiles livened this up considerably. Of course the beef itself was yummy.
Fresh Pea Gnocchi with mushrooms
This was a sub for the beef dish for people who don't eat red meat.
Sturgeon sous vide/licorice port purée/santa claus melon/pickled cous cous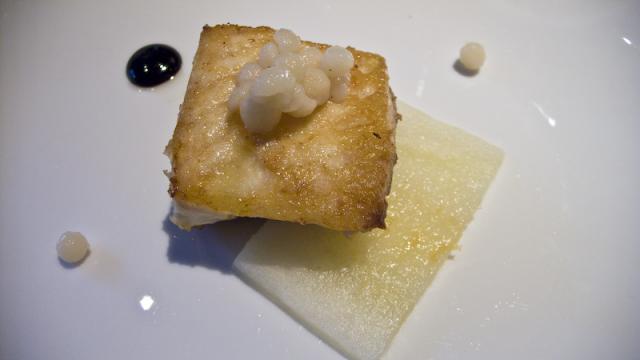 We were advised that the licorice/port sauce might be a bit strong for some. It was delicious, and matched well with the sturgeon. A milder fish probably wouldn't stand up as well in such a bold combination of flavors
Ohio Lamb/swiss chard ribs/sweet pepper gastrique/candied banana peppers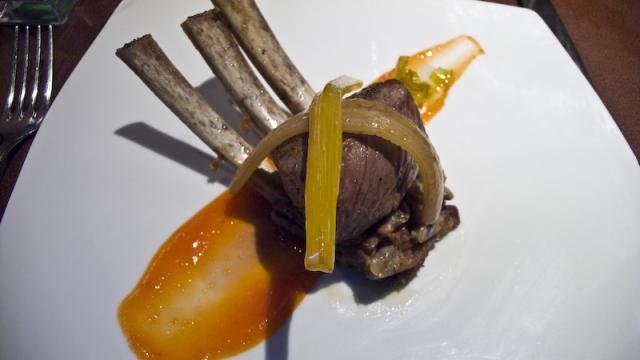 Served with braised chard stems and candied banana peppers. The peppers were a huge hit!
Champagne and Cheese/raspberries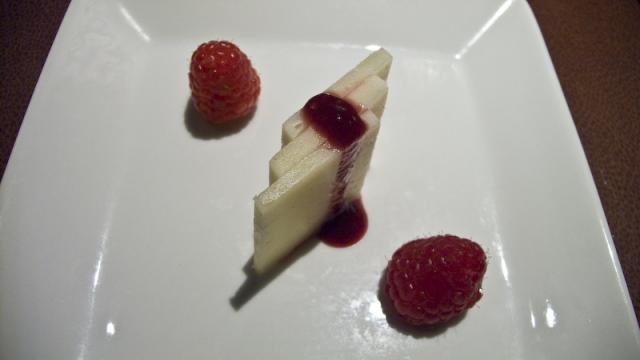 This was an aged Manchego (I think) served with fresh berries.
Strawberry sorbet/sweet balsamic tomatoes/blue cheese
Tomato is a surprise in a dessert. Great play of sweet and tart flavors.
Gateau au chocolate/candied fennel/orange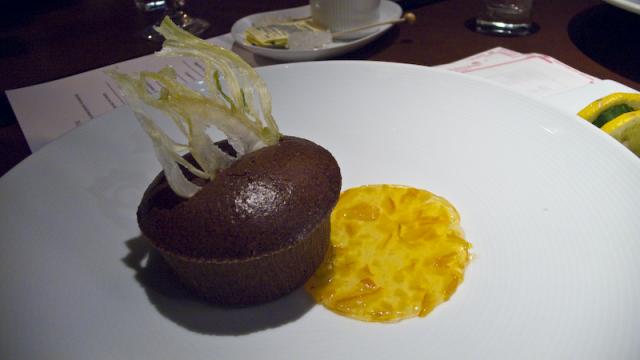 I didn't have this one, but did get a taste of the candied fennel - very nice.
It was fun introducing our out-of-town visitors to Light Bistro. What a great way to start the Heartland Gathering.
Edit to fix captions.
Edited by edsel, 20 July 2007 - 07:13 AM.